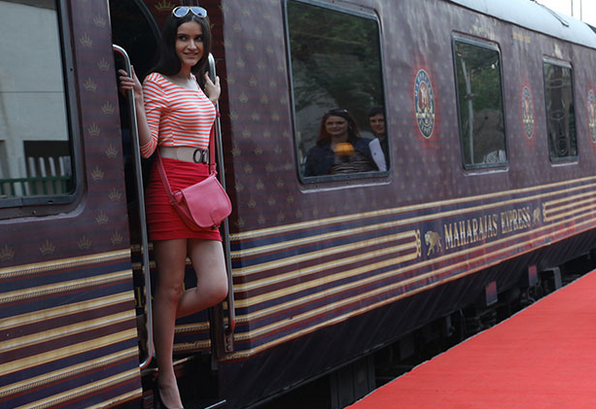 India's Maharaja Express has been in the talks right now. True, this train is said to be the most expensive train of all in the country. The interiors of the train as well as the services and amenities that come with this train are purely reflective of the Indian elite class. But, what are the facts that are related with this luxury train? Come, let us find out:
Facts about India's Maharaja Express
The train is actually designed in a way that resembles a royal Indian palace on wheels.
The Maharaja Express, India's only luxury train is owned by the IRCTC. Initially, it was owned jointly by the IRCTC and Cox and Kings, the tie-up of which broke up in the year 2011.
This train travels through places that bear historical importance i8n our country. At least 12 such boastful destinations are covered by the train during its journey.
The Maharaja Express has won the World's Travel Award three times consecutively. Now, that is something majestic.
Once you set your eyes upon the interiors of this amazing luxury train, you will just get mind blown!
Though the train has an overtone of traditional ethnicity, the train has all the modern amenities incorporated into it.
The passengers can enjoy themselves at the private bars where they can get the drinks they desire. There are two bars in total and one of them is attached to the train's delicacy lounge.
To maintain the luxury level and the elite outlook, the train's capacity for passengers is only 88 per ride.
To bring in a twist to the monotonous ride, the train offers off-train excursions where the travelers can enjoy themselves. It even goes past the deepest of forests.
To end with and that too, a surprise, it is for you to know that the sole Presidential suite of the train costs $23, 700. This worth the luxury and ethnicity that it provides its passengers with.
Come and have a ride on the most expensive train in India!