Last month, I was in Delhi with my hubby and sis-in-law. After spending a day attending our business commitments, we decided to go for a night out. We started by visiting Bangla Sahab Gurudwara first followed by dinner at the famous Garam Dharam restaurant in C.P.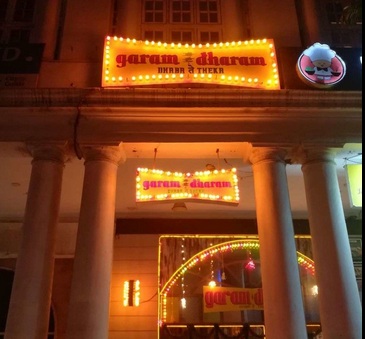 Garam Dharam – Cannaught Place, Delhi – Restaurant Review
The restaurant opens at 12 PM and is open till 12 AM at night. The restaurant is situated in M block of outer circle in Cannaught Place, Delhi. The interiors and decor of this place is inspired by veteran Bollywood actor Dharmendra. The place has a fun vibe to it. Mostly, the interiors are done in wood to add the charm of a Bollywood set. For seating, there are chairs, sofas, puffies and couches. The walls are charmingly decorated with graffiti and charming paintings. Lots of pictures of Dharmendra  ji have been used to adorn the walls.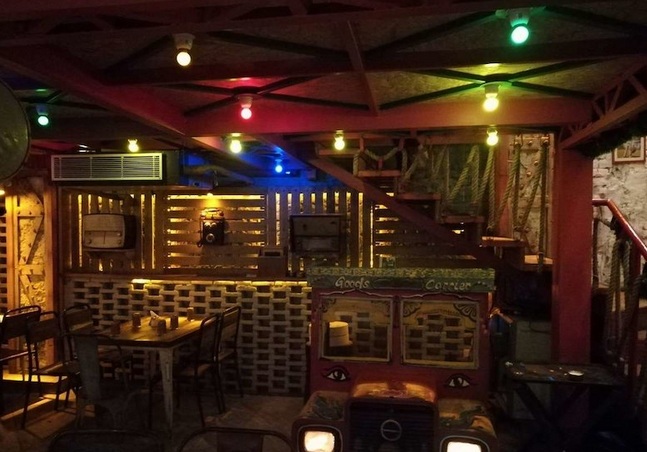 The restaurant is fully equipped with a bar and a smoking area. Parking is not an issue as each block in C.P has a separate parking zone. The restaurant is accessible by Wheel chair, as well. The staff out here is prompt with service and courteous.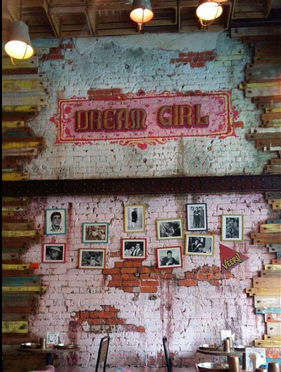 Garam Dharam serves both veg and non-veg food. If I go by what regular visitors have to say, some of the best dishes served here are:
Panner Tikka
Mutton Burra
Matar Methi Malai
Makke Ki Roti
Dal Makhani
Tawa Chaap
Mutton Rara
We order a sweet lime soda for myself and a salted lime soda for my sis-in-law. Thereafter for the main course, we ordered Paneer tikka masala, Dum aloo and butter Roti with Raita. The food was served hot and had a delicious taste. Everything was fresh to taste and we enjoyed our meal thoroughly.