Beauty Blender is a sponge which is used to ensure even and natural coverage because applying foundation with fingers or a brush can result in streaks. The beauty blender sponge was invented by a makeup artist Rea Ann Silva.
HOW TO USE A BEAUTY BLENDER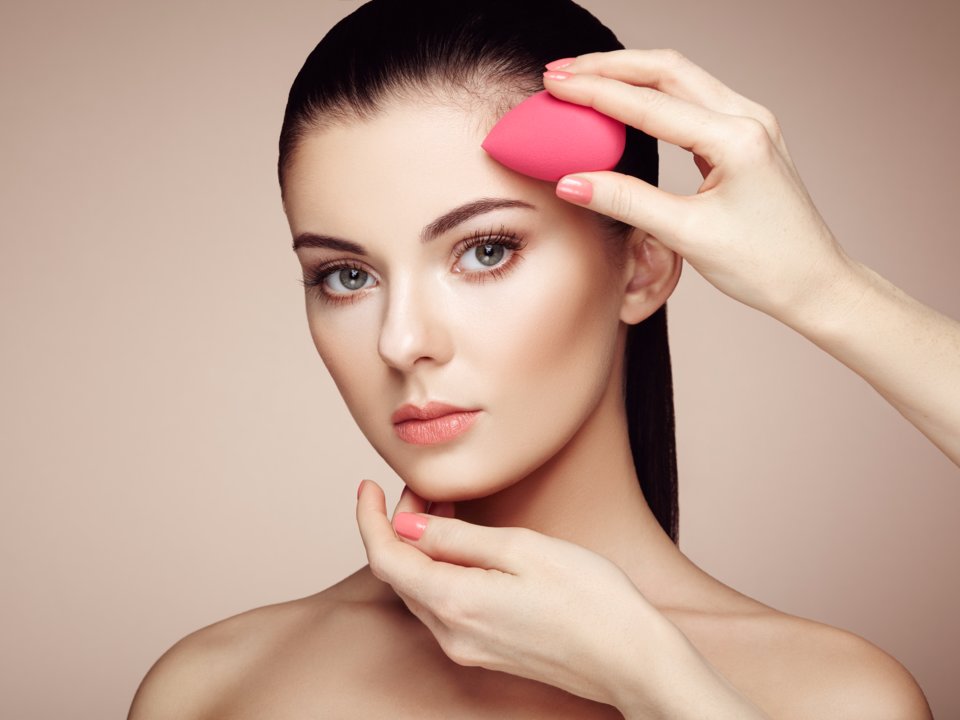 You can use the sponge to apply foundation, tinted moisturizer, cream blush and other makeup for a seamless effect. You sponge can come in handy for applying skin care products such as moisturizer, sunscreen and self tanner. All you need to learn is a correct way to prepare the sponge and the techniques for the effects you are going for.
Ever since the beauty blender is launched, it has risen to cult favorite status but the thing which makes it different from other makeup sponges is the shape and technology of this sponge which is totally different from others in the market.
The shape of a beauty blender is like an egg so that you don't leave out with any lines or streaks while applying your makeup and the differently sized base and tip can offer broader and concentrated application.
While this sponge will help press makeup in the skin for a flawless looking application, the best part is how easy it is to use. Only 5 steps will take you from beginning to end which includes preparation to cleaning. So, if you are ever using a brush or your hands to apply the makeup, here is how to use the beauty blender to step up the foundation game.
HOW TO USE A BEAUTY BLENDER?
Here is the step by step way to use:
Moisten the Sponge with Water: One of the biggest mistake one can make with a beauty blender is using it dry to apply the makeup and skin care products but the correct way to use it is to dampen it under the sink so that it is thoroughly saturated as it will cause the sponge to expand which will help it to not soak up as much of the cosmetic products.
Use warm or cool water to dampen the blender, though cool water is more preferable as it will give your application a refreshing feeling.
If while using the sponge you do not have access to the sink then use bottled water or spritz it with your setting spray to dampen it.
Squeeze the Sponge to Remove the Excess Water: Make sure that your sponge does not hold any excess water by squeezing it out. Beauty Blenders are fairly delicate so do not wring the sponge to get the water out or else you might end up tearing or ripping it. Wrap it up in a towel or a piece of paper towel to help absorb the excess water.
Rehydrate the Beauty Blender: While doing the makeup of your full face, you might find your sponge getting dry while you are applying it so to ensure that you get a flawless results from the first step of your make up routine to the last, keep a spray bottle of water, setting spray on hand so that you can dampen the sponge whenever needed.
Applying Makeup: With the Beauty Blender, the key to applying makeup is using a bouncing or stippling motion instead of wiping or sweeping motion. You can either apply make up to your face or to the Beauty Blender.
Wash and Dry: Once you are done with the makeup, use some good soap and water to wash it off and then dry it using top of the jar that comes with the blender to let it rest and air – dry.