Wedding day is one of the most important days of a girl's life. Every girl wants to look as beautiful as a princess which is a good thing. But there are some things that all soon-to-be brides should keep in mind before finalizing the makeup artist and sitting on the chair to get ready for their big day.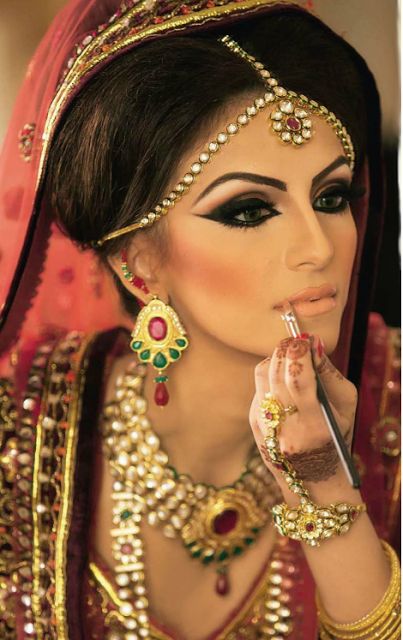 In this post, we will be sharing 9+ important wedding day makeup tips for soon-to-be bride. So, here you go:
Being the bride you will surely want that everyone's eyes are on you on that entire day. So attain the best bride tag the makeup should be done so as to highlight the most elegant and beautiful look which will surely be perfectly put so as to have an everlasting effect on the mind of the others present. Pamper and prepare your skin from before.
Attention to allow only the experts handle the makeup work must be undertaken, so that they know what exactly and in which quantity of the makeup products must be used to match the skin type and color.
Use the air brush makeup because it lasts longer and has a better finish touch compared to others. Try to avoid totally on the foundations to hide any imperfections in your skin rather you can use the concealer and the color corrector suiting well with your skin. That will give you a smooth and radiant looking perfect finish all throughout the occasion.
You can use the use the matte touch of the foundations and bronzers on your cheeks, foreheads and chin to avoid the oily look. While you are applying the foundations are sure that it totally matches your skin color and make sure to share it in your necks and back of your ears.
Always use the same foundations in the back of your necks and the shoulders so that there is the even look in the exposed areas around your face. Use water proof makeup products. This is really important. Now don't think that it is just for rainy season, water proof makeup can prevent you from looking sweaty and oily.
And most importantly, wear a smile on your face always to give that ultimate glow in your face.