The wedding bells can make anyone instantly create ideas about how to makeup and dress to look extra ordinarily different beautiful and gorgeous. It becomes really important for you (the soon-to-be-bride or bride's maid) to make sure that take care of everything from makeup products used, to the makeup artist, wedding trends and stuff . Here are some really important wedding day makeup ideas that will surely help you while creating your to-do list.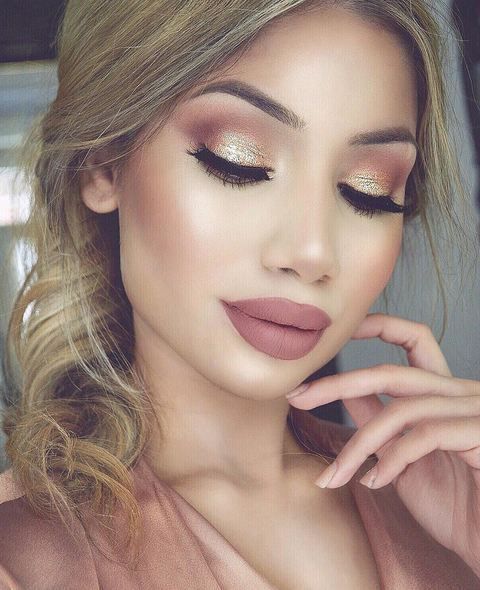 7 Wedding Makeup Ideas You Must Add In Your To-Do List:
You are to look beautiful all throughout the precious occasion of your life and keep it preserved in your memories. So always start from at least 3 months before to rejuvenate and pamper your skin. Go for spa treatment, body massage and facial from the standard brands and enhance your skin to make it glowing, even and toned. Pedicures and manicures are also a must along with your face and body treatments.
Follow healthy and nutritious diet plan to keep you healthy and fit which will also have the positive shine in your skin. Drink lots of water to keep you hydrated.
Plan to meet your makeup expert and ask her particularly how you can look beautiful and carry yourself perfect on your special day.
Before three days of your wedding you must shape and cut your hair if required. Bleaching and facials are to be done three days before wedding, so that the glow appears on your wedding day. Select your make up colors like eyeshadow, lipsticks, rouse and jewelries according to the dress you are wearing.
At first you must your make up on the wedding night by applying primer to your eyes and face. Then apply the foundation. Next you must use the concealer to hide any defect. After that use a matching colored blush in your cheeks.
Apply the bronzer or contour which looks great in the photos clicked. Then apply the highlighter. You should now define your eyebrows with a eyebrow pencil. Then use a neutral eye shadow. Now you go for the perfect shade of lipstick and lip liner for your lips. And at last dab some powder o make it stay in for long.
Hope this article will help you in some way! Do share it with the one in need.