Latest Diwali Trends in Fashion for Indian Moms.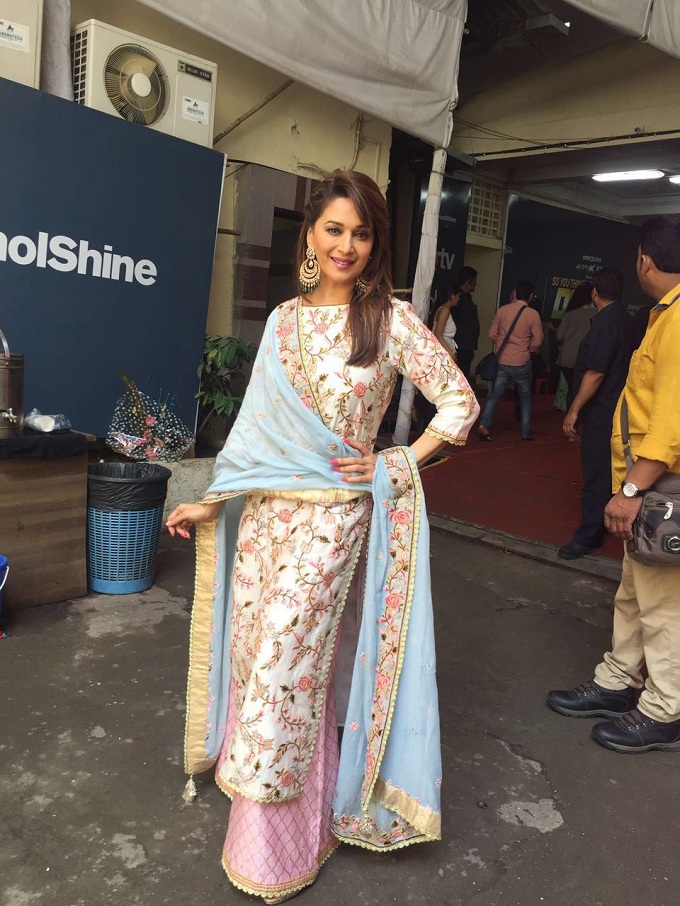 Go all Traditional
Diwali is your best time to flaunt your Indian wear and it comes only once a year. So go ALL traditional. Wear the elegant Kanjeevaram sari and put on some gold jewelry which will definitely put some to envy. Wear that lovely Paithani sari your mother got for you and pair with the stunning nathini (nose ring).
Fusion
Go fusion, if traditional isn't your thing. Combine western and Indian wear. Women can wear traditional embroidery skirts with simple and basic looking tops and accessorize it to give a nice traditional look.
Colors
Colors look supreme regardless of fashion, fads and festivities. Wear a variety of colors, you can perhaps have a personal color- dress code for everyday occasions. Pink for Laxmi Pooja, green for Bhaidooj, etc. You can wear multicolor prints and couple it with a classic bracelet-watch to go with the look. Dress well.
Footwear
Footwear actually describes a person's sense of style and fashion. Pair your outfit with lovely Jodhpuri or Kolhapuri chappals. You can wear good flip-flops which are stylish yet comfortable embroidered with designs and glittery stones. Wear heels that are relaxed and avoid stilettos or pencil heels as they may fiddle with your clothing causing you clumsiness.
Jewelry
Jewelry prettifies a person's total look. Wear decent jewelry and pair it well with your outfit and footwear. If your dress it traditional with flashy colors wear a statement piece of jewelry like a big necklace. Do NOT wear too many jewelry pieces else the overall look can turn out to be gaudy.
Wear the theme
Dress according to the occasion, if you are going to attend a Diwali party or throwing one yourself, If the party is all about games and socializing and fun wear fusion that is comfortable and trendy, if the party is dancing and merry making wear fashionable tops, stylized jackets harem pants and palazzos that would guarantee comfort for long and if the function is about performing pooja and worshipping the idol wear anarkali suits or sari. Avoid light colors like white as it would be difficult to wash off the stains in case you spill something on them.
Stones
Pick dresses with stones like emeralds, pearls and rubies embedded in them or Wear beautiful stone jeweler or. Designer stones makes for a good style statement. They go super chic with traditional yet modern ensembles.
Unconventional
Go for exceptional colors like neon or wine red which you or else wouldn't wear! Pair them with pleasantjewelry, shoes and just the accurate make-up and you are all set to rock your Diwali.
Metal
Who says metal is only for the Goth! It is for the traditional festivities too. Wear statement metal pieces with bold yet softcustomary outfit. Wear a black printed sariwith hue of neon colors and pair it with a thick metal necklace or earrings. That would be something amazing.
Try these ideas for Diwali 2017 and create your own style statement!