We Indians are always super excited about films and entertainment. Well isn't it great news that India's biggest 4-day international film festival showcasing over a 100 movies from 42 countries in competition and non-competition categories is going to be held in India's most famous film city in Hyderabad!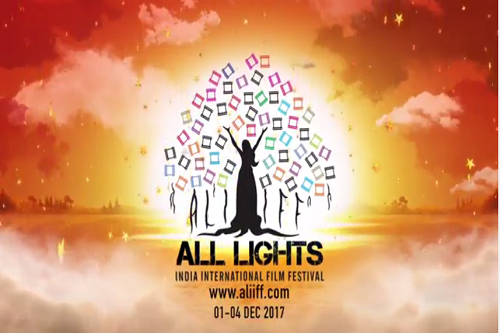 All Lights India International Film Festival
ALIIFF is all set to blow your minds from Sat 2nd Dec 2017 – Mon 4th Dec 2017, everyday starting 10:00 AM – 06:00 PM in the evening at none other than Ramoji Film City, Hyderabad.
This film festival provides a prominent platform for all aspects of film making like, brilliant directors and actors, the filmmaker, the artists and also the film- lover in all of us. All Lights India International Film Festival (ALIIFF) aims at providing an exclusive platform for global film industry to represent brilliance in film making, helps to inspire, nurture and integrate the Indian Cinema industry thereby aiding congregation of people and nations. All Lights India International Film Festival emphases one n lightening the film festival attendees and the overall community through the science and art of film, the exchange of new and interesting ideas,endorsing cross-cultural awareness and social understanding.
You can get your tickets on Goeventz. Price is Rs. 3000/- per person for Business class entry & Rs. 0/- General Entry, yes that's right you can book your tickets for FREE!!Here You Can Enjoy Only the Film Festival Event with Unlimited Access for absolutely nothing.
So, all the film lovers should definitely not miss this awesome event.
Benefits of buying from Goeventz
Trusted by thousands of event organizers and lakhs of customers
100% Secure payments using industry standard encryption
Govt of India Certified Startup