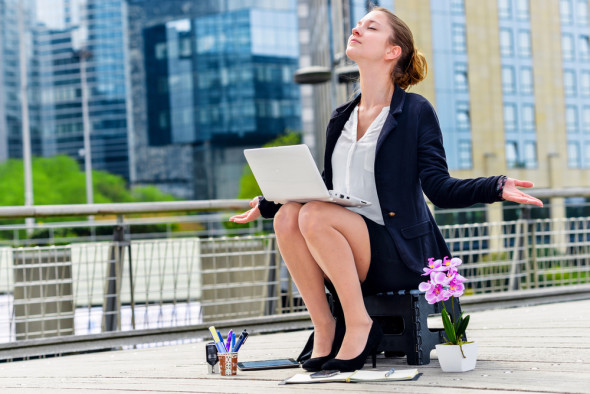 No multi-tasking
Focus on one thing and try to finish it completely. You will be more quick and productive. You will be less stressed and focused as well.
Go slow
One thing that might help you is to go slow than you usual pace.It will help you to keep your thinking clear. Your mental burden will be reduced and you will get ample time to think.
Eliminate
Ask yourself what is that one thing or habit of yours that you would want to eliminate. There are so many things that we regret doing and try hard to get rid of them, but unfortunately we can't. The best way is to remind yourself everyday that you would want certain things to be eliminated from your life.
Work and rest
Sometimes we are too focused that we forget to take rest. Remember, your life should be a balance of work as well as rest.Too much of anything is not good. Likewise, do not take complete rest.
Don't punish yourself
It is ok not to have achieved what you have wanted to. You do not have to be guilty about things that you couldn't do. Yes, but do not make it as a habit. You need to plan everyday and try working on it.
Ask yourself questions
You need to talk to yourself on regular basis. Connecting with self is more important than connecting with others. Remind yourself who you are, things that you have achieved, things that you want to achieve, you plan of actions, your strengths, weakness and so on. This will make you more confident.
Thus, try out these things to make your life more stressful. You are sure to find yourself a changed person.
Let us know if you have any other ways to be less stressful in life.