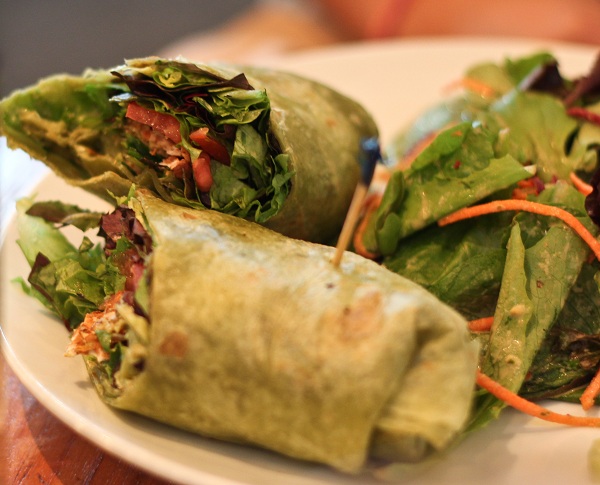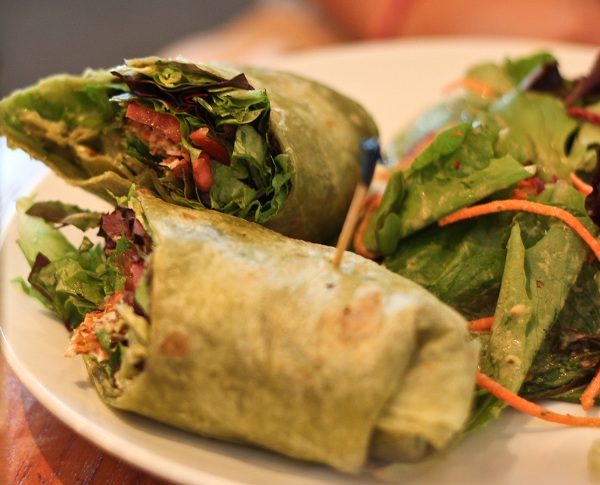 Are you looking for an effortless recipe of Subway's veggie wrap?
Now your wait is over, read the following steps to prepare Subway's veggie wrap with healthy and nutritious ingredients. All you need is to arrange certain easily available ingredients such as tortilla, olive, lettuce, onion, spinach, pepper, re-fried beans, alfalfa sprouts, jalapeno, mushroom, corn, mustard, vinegar, cheese and salt.
At first, preheat the tortillas for 45 seconds on a sauce pan. Make sure that both sides of the tortillas must be shallow fried. Then you need to lay out re-fried beans and grated cheese onto the wheat tortillas. Here tortillas would be used as wraps. Place them in a microwave for 30 seconds. Make sure that the grated cheese must be melted. When you are preparing veggie wrap at home, you can have certain extra advantages.
You can choose your favorite vegetables as the stuffing and can exclude those ingredients, which you do not like. It is better to choose your some healthy green fresh vegetables to make the dish nutritious. Slice the tomatoes, olives and onion and shred the lettuce in order to prepare the stuffing. Place lettuce, olive, onion, alfalfa sprouts, jalapeno, mushroom, spinach, pepper, salt and dried herbs according to your choice on the top of the tortilla. You can add pickles if you want to get an added flavor.
Take a salad dressing and make sure that it is fat-free and completely vegetarian. Mizzle with your favorite salad dressing. Tomato sauce dressing would be appropriate for this item. Keep extra attention while placing the stuffing onto the tortilla. Make sure all the stuffing must be placed at the center of it. Then wrap the tortillas carefully and make sure that all the edges of the tortillas must be tucked gently.
Now the yummy and succulent Subway's veggie wraps are ready to increase your appetite. Welcome your guests with these delectable veggie wraps.