Hey lovely readers!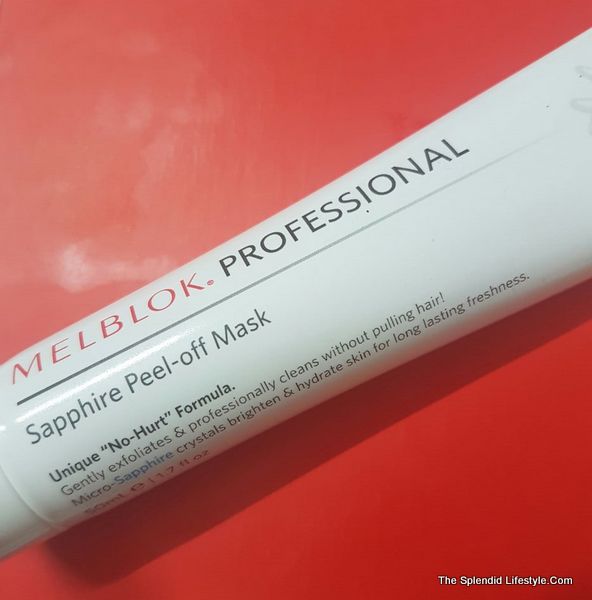 I stay in a metropolitan city just like most of you and I am sure that you too are aware of the challenges that your gets to face because of the ever rising effects of pollution, ultraviolet radiation and smog in the cities. My skin had grown worse in the past few months post delivering a baby because of all the hormonal fluctuations that the body has to deal with. It had become increasingly important to go for a professional line of products that has been thoroughly tested by dermatologists. I have already used and reviewed Melblok face wash, night cream and day cream for you. These products have made a visible difference to my skin. A positive result urged me to try out their other products, as well.
At times, it is not enough to just follow the plain, old CTM routine. You need to go a step ahead and use nourishing face masks, peel off masks, scrubs etc to tackle stubborn problems like hyper-pigmentation etc. So, these are the new two additions to my skincare routine:
Melblok Professional Sapphire Peel-off Mask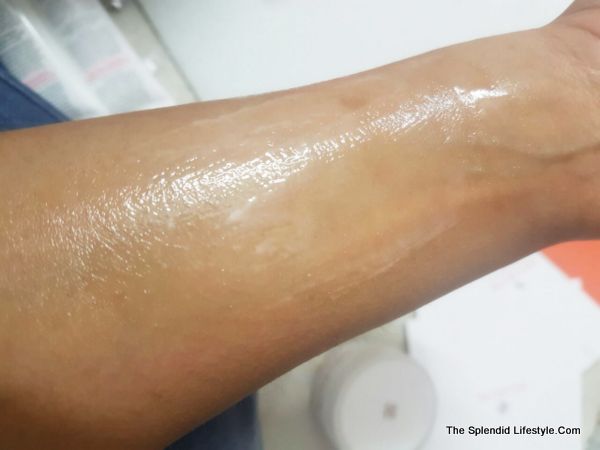 First-of-its-kind "No-Hurt" Formula
Safely exfoliates & cleans professionally without pulling delicate facial hair!
Sapphire crystals instantly brighten, tighten & hydrate the skin for a lasting fresh look
Helps improve the results of the Melblok Home-Kit
This Peel-off Mask helps to nourish your skin. Once, it has dried, it needs to be peeled off. However, this does not harm the skin and is rather gentle. It does not pull-out delicate peach fuzz hair or lead to redness and break-outs, like other peel-off masks on your skin. The trade mark of the Melblok's Professional Sapphire Peel-off Mask, is it's "No-hurt" formula.This mask deep cleanses your clogged pores and helps to brighten your complexion due to presence of Niacinamide. Post usage, your skin does not feel thirsty for moisture and gives a long lasting energized look due to presence of Sapphire crystals.
The key features of this product are:
For Sensitive Skin | No Preservatives
Anti-bacterial | Non-acnegenic | Hypo-allergenic
pH Balanced for Healthy skin
Price and Quantity:
INR 500 for 50 ml
INGREDIENTS:
AQUA, ALCOHOL, POLYVINYL ALCOHOL, NIACINAMIDE, GLYCERINE, PROPYLENE GLYCOL, PANTHELOL, XANTHAN GUM, ALLANTOIN, SILICA, TOCOPHERYL ACETATE, TRICLOSAN, ETHYLENEDIAMINE-TETRAACETIC-ACID DISODIUM, TITANIUM DIOXIDE, SYNTHETIC SAPPHIRE, MICA, TRIETHANOLAMINE.
Melblok Professional Cleansing Emulsion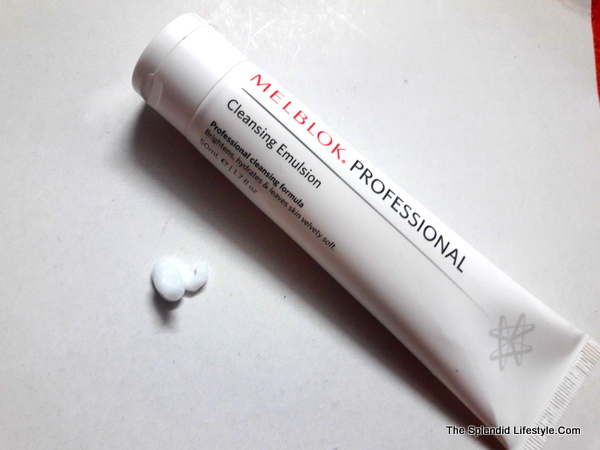 Melblok Professional Cleansing Emulsion is a cleansing milk. Melblok Professional Cleansing Emulsion helps to gently cleanse your skin and remove all the impurities, such as: grime, dust, pollutants, dead skin cells and make-up residues. The pH-balanced formulation ensures that your skin's acid-base balance is not disturbed.
Melblok Professional Cleansing Emulsion helps to lighten your skin tone, make it appear even. This does not strip off the skin's moisture and leaves it sufficiently hydrated and velvety smooth.One unique use of this product is that, it can even be used before make-up to act as a veil like barrier between your skin and layers of make-up, in order to protect your skin.
Key feature of this products: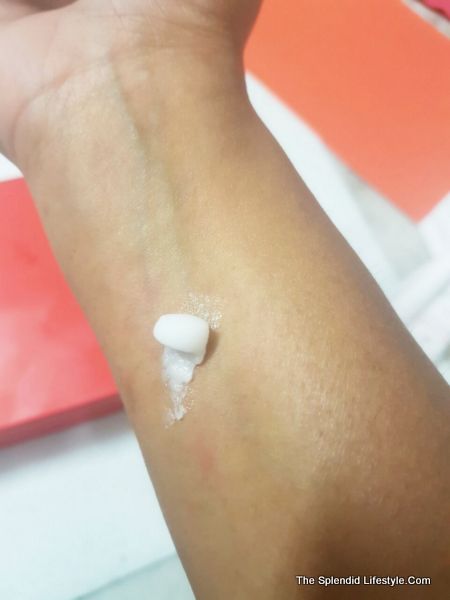 Non-acnegenic | Hypo-allergenic so, ideal for sensitive skin
pH Balanced for Healthy skin
INGREDIENTS: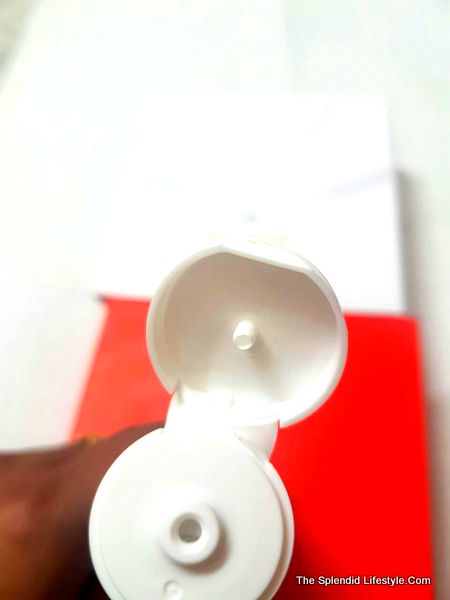 AQUA, GLYCERYL STEARATE, PEG 100 STEARATE, ISOCETANE, GLYCERINE, STEARIC ACID, CETYL ALCOHOL, CYCLOPENTASILOXANE, PROPYLENE GLYCOL, PRO-VITAMIN B5, POLYSORBATE-20, ACRYLATES/C10-30 ALKYL ACRYLATE CROSSPOLYMER, TOCOPHERYL ACETATE, TRIETHANOLAMINE, EDTA DISODIUM, BUTYLATED HYDROXY TOLUENE
I use this face mask twice a week and generally skip scrubbing on the day I use it and even the next day to prevent over stimulating my skin.This emulsion, I use whenever I apply makeup to protect my sensitive skin and use it afterwards too to remove all the traces of makeup.These additional measures are working quite well and the pigmentation patches on my skin have faded further within a fortnight.I will use the combo of all these Melblok products for at least a few months as these are getting me really motivated and boosting my self-confidence.
Buy these products from here: www.melblok.com/products