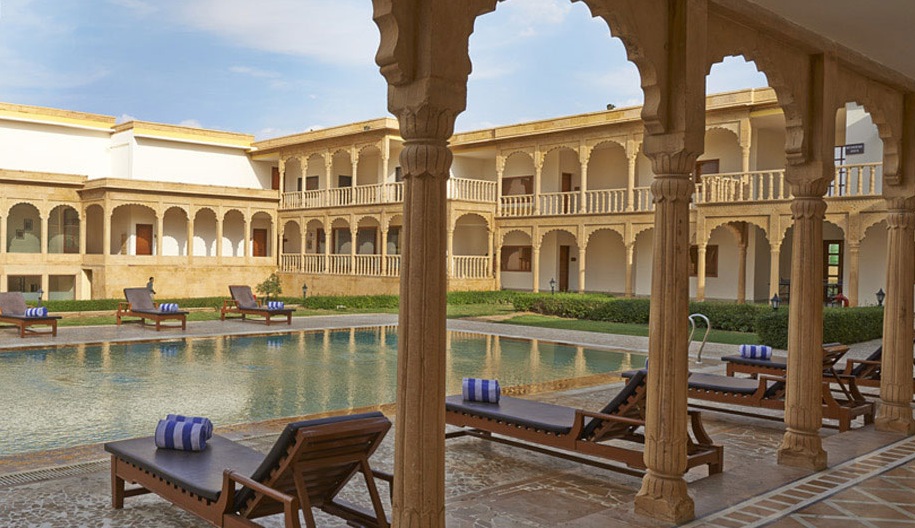 Jaisalmer With Club Mahindra – #DreamTrails
Hey everyone! Hope ya'll are doing well. If you follow me on my social channels, you must have seen that I was in Jaisalmer few days backs.
This was my first time in Jaisalmer and frankly, I loved being there. I really thanks Club Mahindra for hosting me on this trip and giving a lifetime experience.
How To Reach Jaisalmer:
There are no direct flights to Jaisalmer. I took a flight to Jodhpur and then drove to Jaisalmer. It takes around 5 hours to reach Jaisalmer from Jodhpur. Distance between Jodhpur and Jaisalmer is 300 kms approx.
Club Mahindra Jaisalmer:
Club Mahindra Jaisalmer is a royal property which left me awestruck. Designed in Haveli style, I experienced the royal life in 3 days that I spent there. It is situated in the outskirts of the city Jaisalmer near to the civil airport.
One can easily get a glimpse of royal life in the heart of this golden city of India. This luxury resort offers all amenities in order to make the stay comfortable and memorable. It is a huge property with a big swimming pool and stunning activity areas like play room, TT area, badminton court etc.
My welcome was really warm just like in movies. We were treated with refreshing virgin Pinacolada and folk singers singing the famous Kesariya Balam the moment we entered.
The folk music and dance performance were amazing and so was the food. The night we arrived, we were offered to try the traditional Rajasthani Thali which was super delicious.
The food was really good. Jeeman is the restaurant which offers buffet as well as a-la-carta. The most fascinating and fun thing about Jeeman is every night they follow different themes. So, the first night they were having Chandni Chauk to China theme. Every waiter and staff inside Jeeman was dressed up in different attires from all across. The second night, it was Halloween theme and there were lots of ghosts roaming inside the restaurant and serving people.
The staff I must say is really friendly and humble. The hospitality is excellent.
The city tour was a fun one. We went to see the golden palace, the lake, some old temples and sand dunes. The jeep safari and camel safari was a super fun experience.
I would recommend you to visit it with your family as it's ideal for family vacations. All in all, this trip was mine was really a memorable one. All thanks to club Mahindra and especially Mr. Navneet Choudhary for being an amazing host.