Mojoland is one waterpark that is based on a Multi-Theme concept. It is located in Murthal, Sonepat and is very easily approachable from Delhi and NCR. This park is great for families who want to enjoy their weekends and refresh with full-on fun. Within the waterpark, there are subsections, that is :
Mojoland – The Multi-Theme Water Park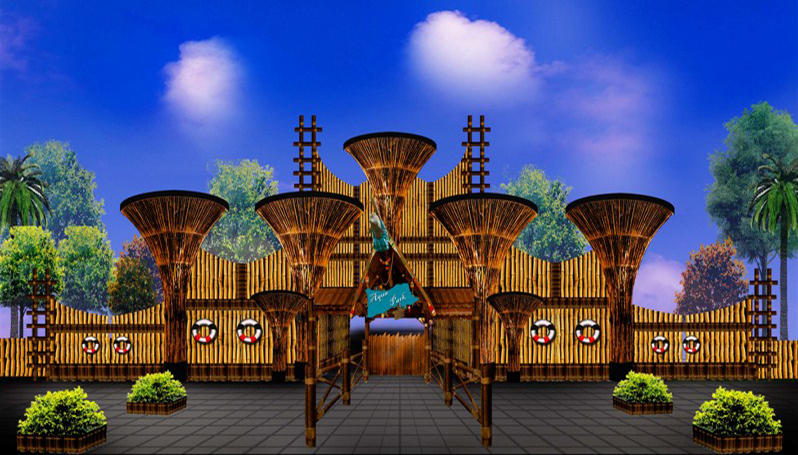 Lagoon, the Water Park
which has many swimming pools like: kids pool, family pool, palm beach and wave pool. There are some awesome water slides like fun racers slide and pendulum slide. With loud party music, there is availability of Rain dance and Foam dance.
Adventura, the Adventure Park
This section has enjoyable rides and many adventure sports, like: Bungee jumping, high rope course, low rope course, Trampoline bungee, rock climbing, free fall, archery and zip lines.Now, what more can you ask for!
Sky Safari for Para-Motoring  and ATV racing
You need to pay extra charges in this section to get to enjoy a lifetime experience.
The tickets start from a nominal price of 400 INR for kids and range upto 1000 INR for adults at the waterpark. At some additional cost you can explore the other adventure activities as well. Book your tickets at Goeventz.com for hassle free and secure bookings. Goeventz is trusted by thousands of organizations and event managers over India and is approved by Government. With Goeventz, your experience at Mojoland will be nothing short of excellent.
Within the Mojoland, there are several spots to get fun pictures clicked as the entire water park has been designed on a tribal theme with several picturesque backgrounds.Within the park, there are cafes which serve hot and sumptuous snacks. The beach shack cafe runs from 11 pm to 9 pm and serves a large variety of snacks.Do keep a track of upcoming events on their official website. Ample hygiene and security arrangements have been made around the park.
This place is for every age group to enjoy and explore.So, what are you waiting for, book your tickets now on Goeventz.com and check out great offer deals being offered currently.