A lady can never have enough handbags. No matter what you wear or where you are headed at, your attire is incomplete without the right handbag. To define your personality and your overall charisma, all you need is the right handbag to go with and feel confident along.
And here I am not just talking about any handbag, but my absolute favorites from Pursu. Pursu is one of the most fantastic sellers of handbags online in India with the name GoPursu or www.gopursu.com . They are soon coming with an offline store at Shapurjat, New Delhi.
They have this gorgeous collection of luxury bags which are remarkably beautiful and go well with everything you wear. You cannot own enough of them. I have been a big fan of all these handbags for a long time now and their collection is so unique and elegant. You can actually feel royalty pouring out of the bags.
Pursu: Bringing luxury that suits your pocket
Here are some of my top favorites from their latest collection which you can definitely flaunt around this season:
Brigitte Canvas Satchel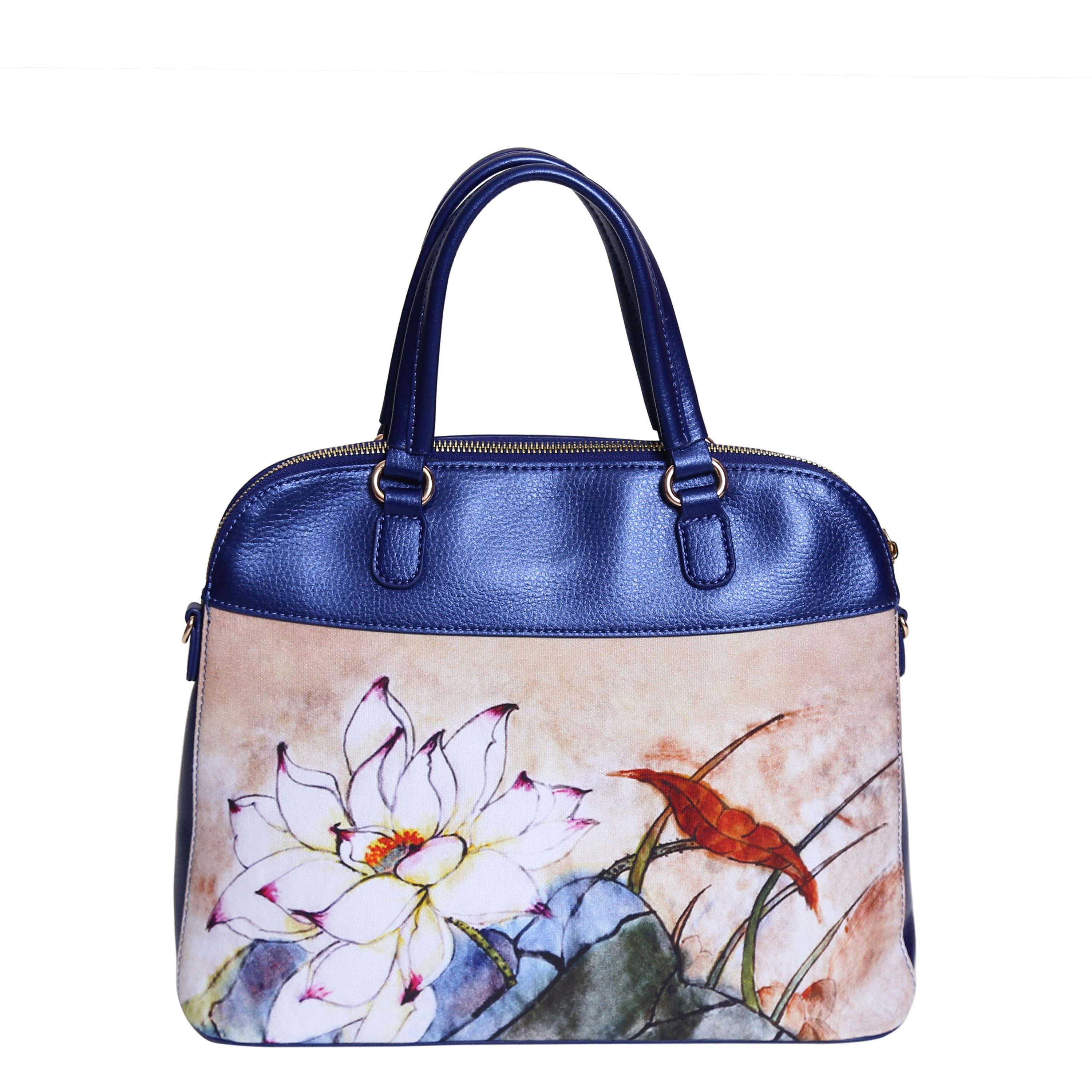 Amazing print and gorgeous colors, make this one my top favorite out of all. This is such a cool handbag with a lot of space and uniqueness. When I am about to leave for my day out, this bag automatically brightens up my attire and defines my look overall. It is a perfect digitally floral printed canvas. The leather handles, the shoulder and cross body straps, the scratch proof body, and much more, make it a perfect piece for me to carry around, no matter what the occasion is.
Celeste Silk Tote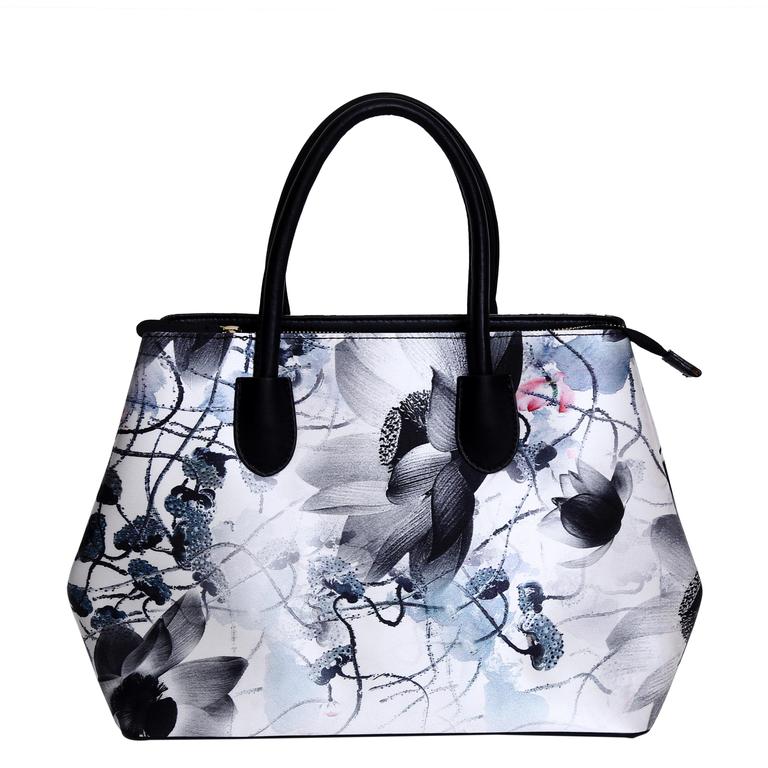 Too classy to be called a handbag! The fascinating abstract print on this just makes this piece so out of the box and majestic. I can totally feel the print to be real and moving with a dimensional touch to it. it is super casual and can be carried around almost anywhere. A little hint of color adds to the charm of the tote with a smudged monochrome effect. Take it out on a romantic date or a girl's lunch, it will go with everything.
Wyn Silk Tote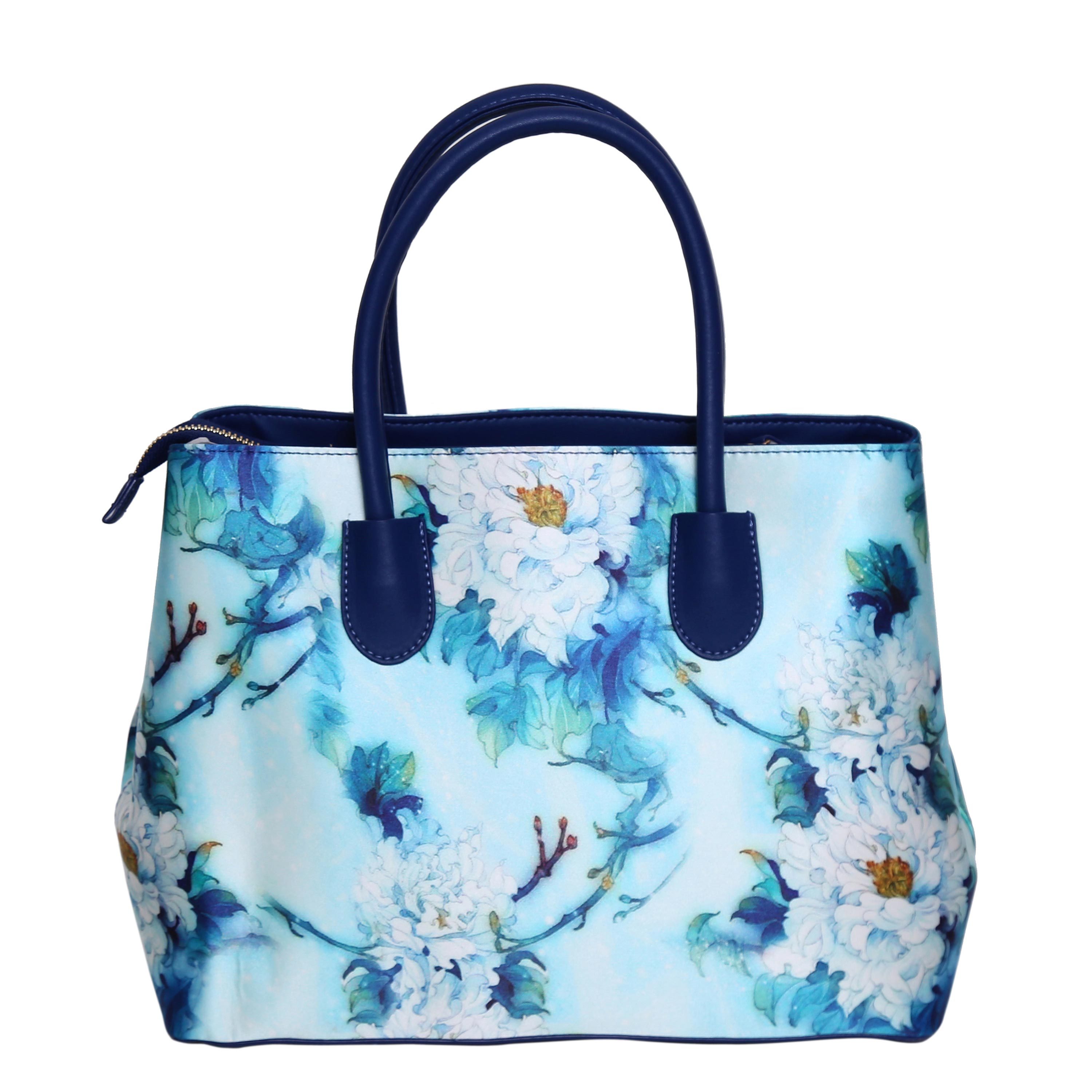 Mulberry Silk and leather, the combination of the two says it all.  A splendid handbag, with a flirty attire, eye captivating color theme, and so much more makes it a great choice. A spacious hand bag with beautiful oceanic blue and white flowers, make it an adorable pick out of all my favorites.
Freida Brocade Barrel
A classy yet elegant choice with a smoky tenure to it. I love this handbag due to its utility plus how official it looks. All the ladies working in a corporate can carry this beautiful handbag each day and look exceptionally ready for their day ahead. It is spacious so it is helpful in carrying a lot of belongings as well.
Fiona Silk Clutch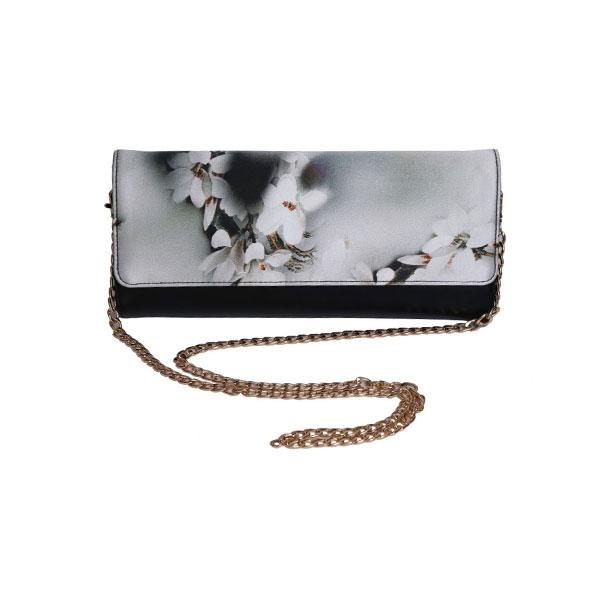 Smooth and glossy finish with a silky touch, make this tiny clutch a perfect accessory to be carried along for a party or a family gathering where you do not have to carry a lot of stuff and you can keep things compact. The fine black and white texture of the bag is so outraging gorgeous that one cannot stop staring.
Pursu has made luxury and affordability into their handbags simultaneously which makes them so desirable and fantastic. I am so in love with their collection both online at www.gopursu.com and at their offline store Pursu. Their handbags are a MUST have if you are headed out for a drink or a party or even a routine.
Grab the best from their collection already!