When it comes to food, we try not to sacrifice with our taste buds as food is the man's second best friend, of course after a dog. There is a rich variety in Indian cuisine, you can demand from different flavours like Mughlai, South Indian, North Indian, tandoor and thereby we bring you this delicious mouth-watering Punjabi recipe which is filled with soft paneer and creamy rich tomatoes gravy.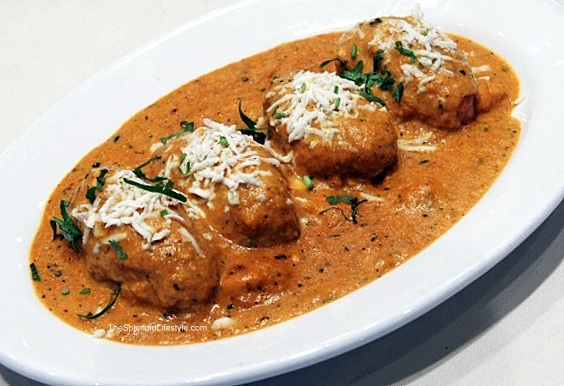 If you are bored of all the regular pulses at your home and wish to relieve your taste buds with exotic delicious food then try this Malai Kofta recipe. We normally tend to visit restaurants and order Malai Kofta then why not prepare this dish at your home and enjoy the sense of Indian spices with the creamish flavour.
The most famous Punjabi dish Malai Kofta which can be prepared in about 1 hour 30 minutes and one can actually have this with butter naan, chapatis, plain rice or jeera rice. Malai Kofta is known to be a rich dish which is only being prepared for special guests or on special occasions. One needs to invest at least 15 minutes for preparing the Kofta balls and atleast 45 minutes in preparing the curry. Here are the ingredients for the relishing dish, you can order them using the freshmenu coupons and get cashback up to 50% on all the dishes which you can order from this website.
Ingredients
4 big potatoes
250 gm Paneer (cottage cheese)
50 gm maida
Coriander leaves
3 onions
Garlic paste
2 tomatoes
220 ml malai or cream
Raisins
Clove
Cashew nut
Turmeric powder
Chilli powder
Preparation of Home-made Malai Kofta
For Koftas
In a large bowl, take grated paneer and 2 boiled potatoes mash them well. Make sure there are no lumps left to avoid this you can also grate potatoes as well.
Add a pinch of garam masala, dry fruits and salt and mix them well
Now start making balls, small lemon sized balls
Coat the same with maida to get the exact crispiness
Deep fry in the oil until you get the brownish color on them.
For Puree
In a Kadhai with oil add chopped onions till they become pink
Add ginger garlic paste and mix them well.
Add chopped tomatoes with stir minute for two.
Now, add dry spices like turmeric powder, red chilli and coriander powder.
Blend the same by adding some amount of water
For Kofta Curry
In a frying pan add oil with coriander leaves, clove and mix them well to get the amazing fragrance.
Now add puree to the pan
Add ¼ cashew paste and mix them well.
Cover and cook for 10 minutes
Add a pinch of garam masala, salt to get the flavor
Time to add ¼ cream or malai followed by kasturi methi
Place the Kofta balls on a plate and add gravy for the top of it.
Video Reference:
You can watch this video for better understanding of the recipe and other related process in preparing your dish.
And this is done! Enjoy the mouth-watering Indian dish with butter naan, chapatis or anything. You can also make a green chutney to get yourself overwhelmed. Try this Punjabi dish now and serve your family with the outburst of love and let your taste buds relish the flavour of delicious malai kofta!