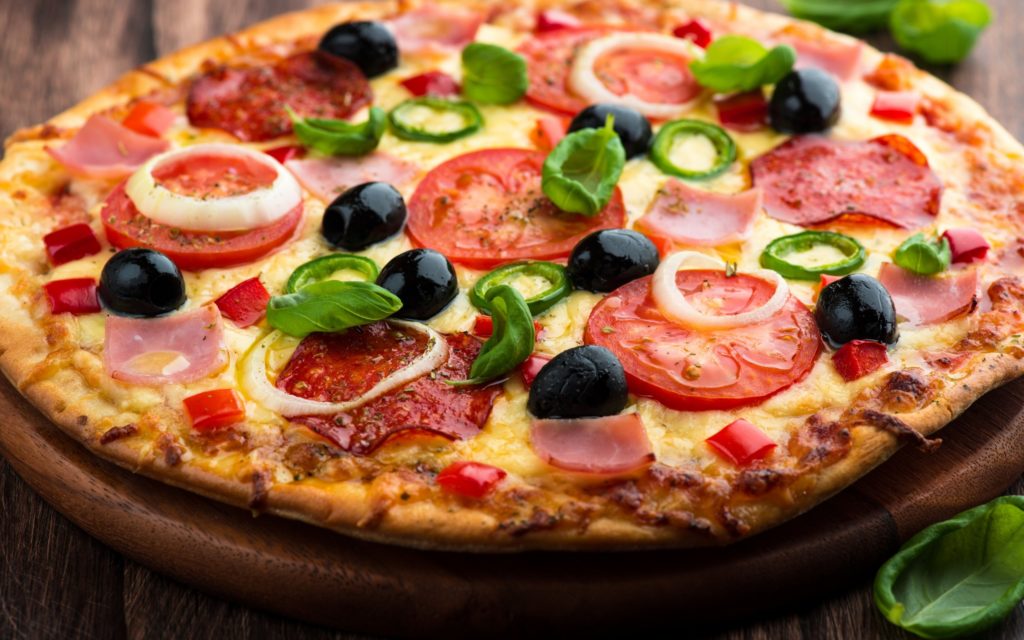 Pizza is a food loved and relished by all age groups. However, many feel that pizza can only be prepared in an oven. Here we are going to reveal the option wherein a pizza is made without an oven.
Make Pizza Without an Oven
Pizza can be made with an utter ease on the non-stick pan. Following are the ingredients for making a non-stick pan Pizza.
For preparing dough
Maida – 2 cups
Olive oil – 2 tablespoons
Salt – half a teaspoon
Sugar – half a teaspoon
Instant yeast – 1 teaspoon
For topping
Capsicum – 1
Baby corn – 3
Pizza sauce – half a cup
Mozzarella cheese – half a cup
Italian mix herbs – half a teaspoon
Making pizza on non-stick pan
Maida is to be strained in any utensil. Add instant yeast, salt, sugar and olive oil. Mix all ingredients and knead the flour using lukewarm water. Knead dough for 5 minutes till it gets soft. Grease a bowl and introduce the dough and keep for 2 hours in order to get fermented. Pizza dough is ready.
In order to prepare pizza topping, cut capsicum and remove its seeds slice it thinly. Even cut baby corns into small round pieces. Cook vegetables for two minutes. Take half of pizza dough and make a round ball. Make a half a centimeter thick with 10 to 12 inch diameter chapatti. Preheat the non-stick pan, place the pizza in it. Cover it and cook for two minutes until the lower side of the chapatti turns a little brown.
Flip it upside down and reduce flame to a minimum. Garnish the pizza with toppings. Firstly apply pizza sauce and then introduce capsicum and baby corns. Sprinkle Mozzarella cheese and cover the entire surface. Cover it and cook for 5 minutes on medium flame until cheese melts and lower side gets a little brown. Regularly check it. Sprinkle some Italian mix herbs on top. One can as well use onion, olives, tofu, paneer, etc. for topping.
Enjoy and relish eating the non-stick pan pizza.