Softsens is one the recently introduced brand that manufactures baby products that are safe, efficient, sustainable, and affordable. They are aimed at making motherhood one of the most blissful experiences of your life by creating products that satisfy the diverse requirements of their consumers globally. I recently ordered a combo of softsens baby products from them for my little one, Yuvraj. I have been using these products for him since 15 days now and am quite ready to review these for you in a short and crisp way.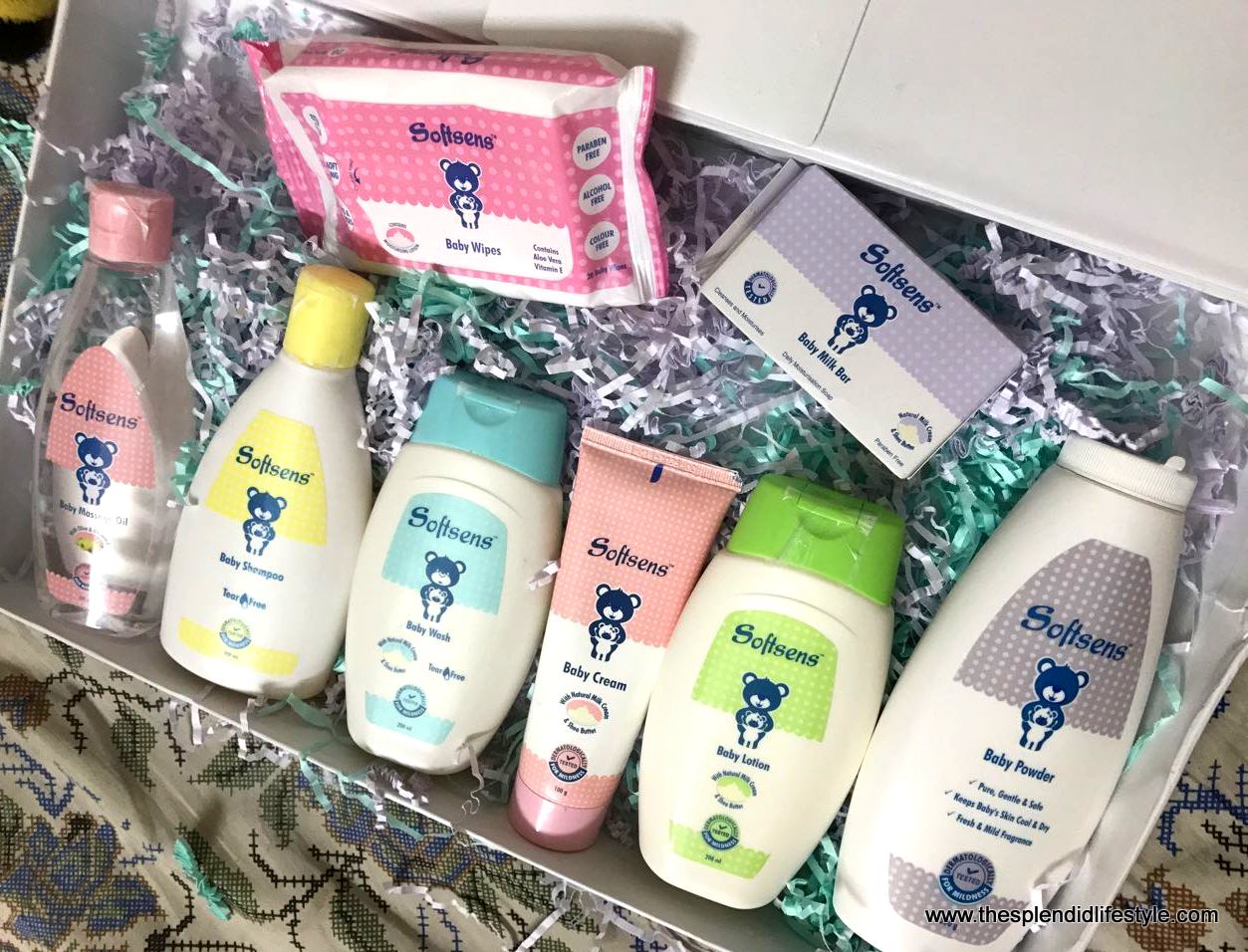 Softsens Baby Products – Review and Price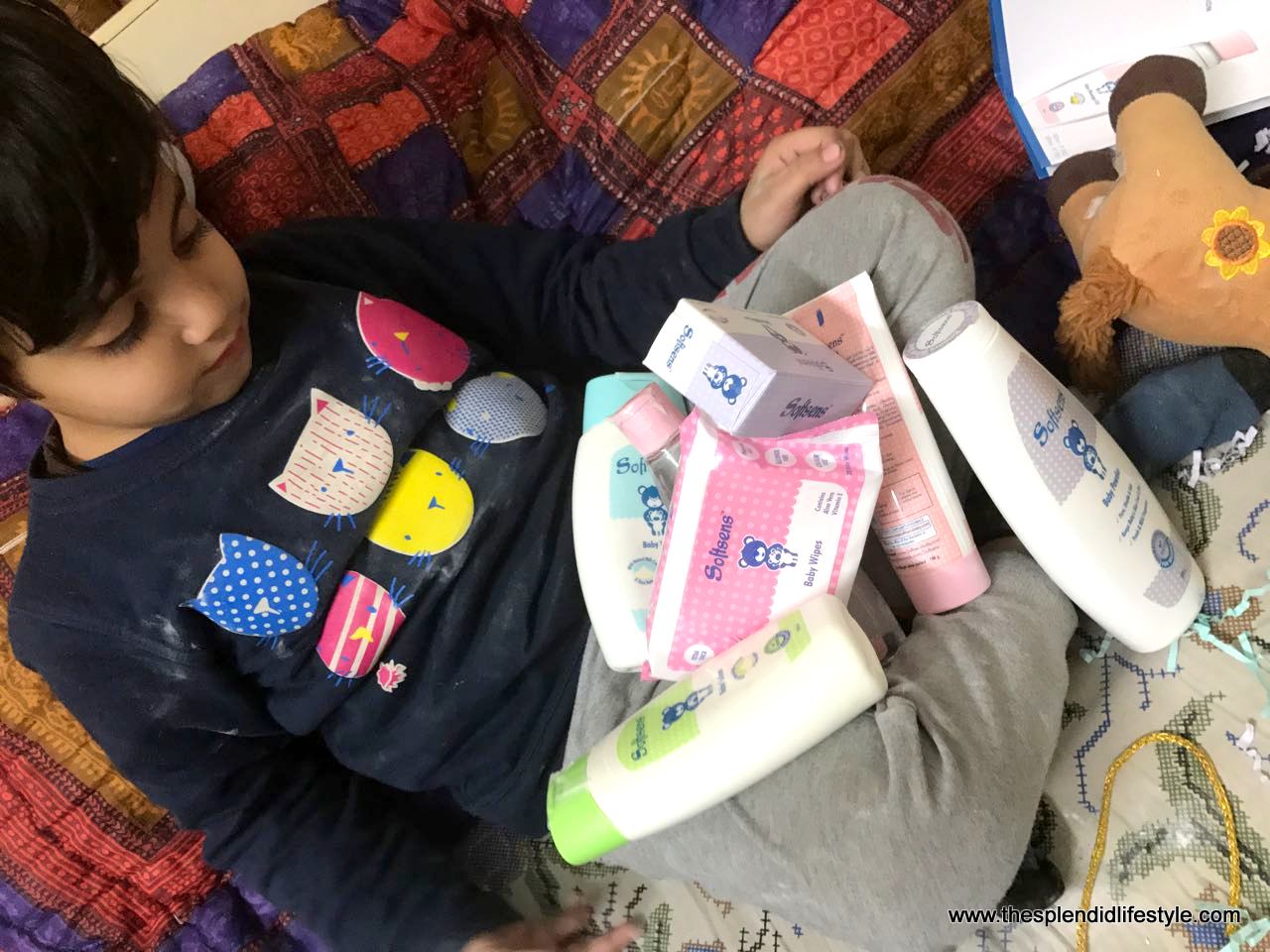 Softsens Baby Milk Bar Soap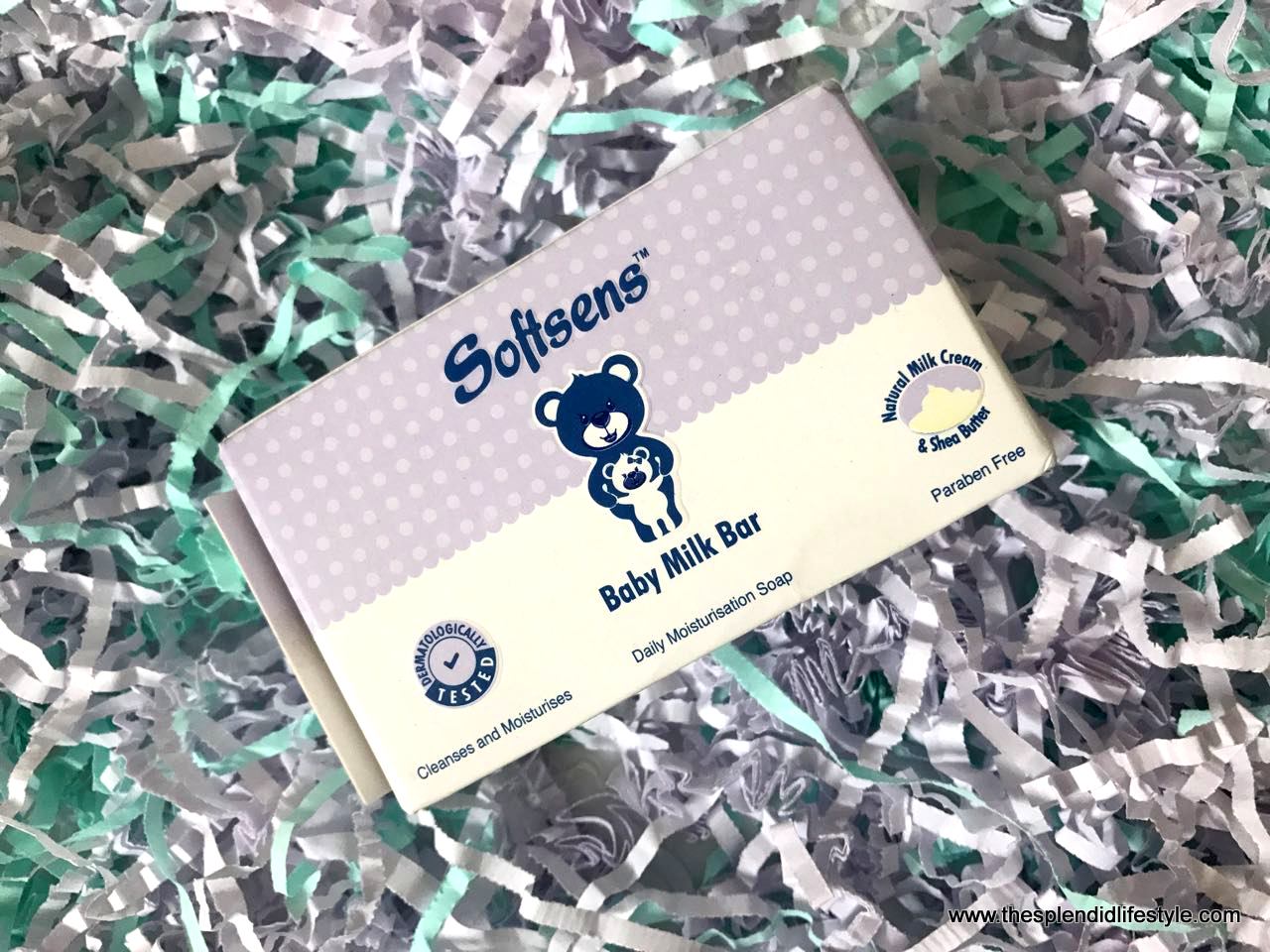 Softsens Baby Milk Bar soap has been enriched with a rich and delightful blend of natural moisturizers and gentle cleansers for you little one's sensitive skin. It contains the extracts of Natural Milk Cream and Shea Butter. This soap bar cleans your baby's gentle skin without ripping away it's natural moisture. It also contains the natural botanical  derivatives of essential oils of lemongrass, orange and patchouli for their cleansing and nourishing properties on skin.
Dermatologically Tested and Safe for use on babies and toddlers
Free of parabens and other harsh chemicals
Made with 100% Natural Vegetable Oils
Softsens Baby Cream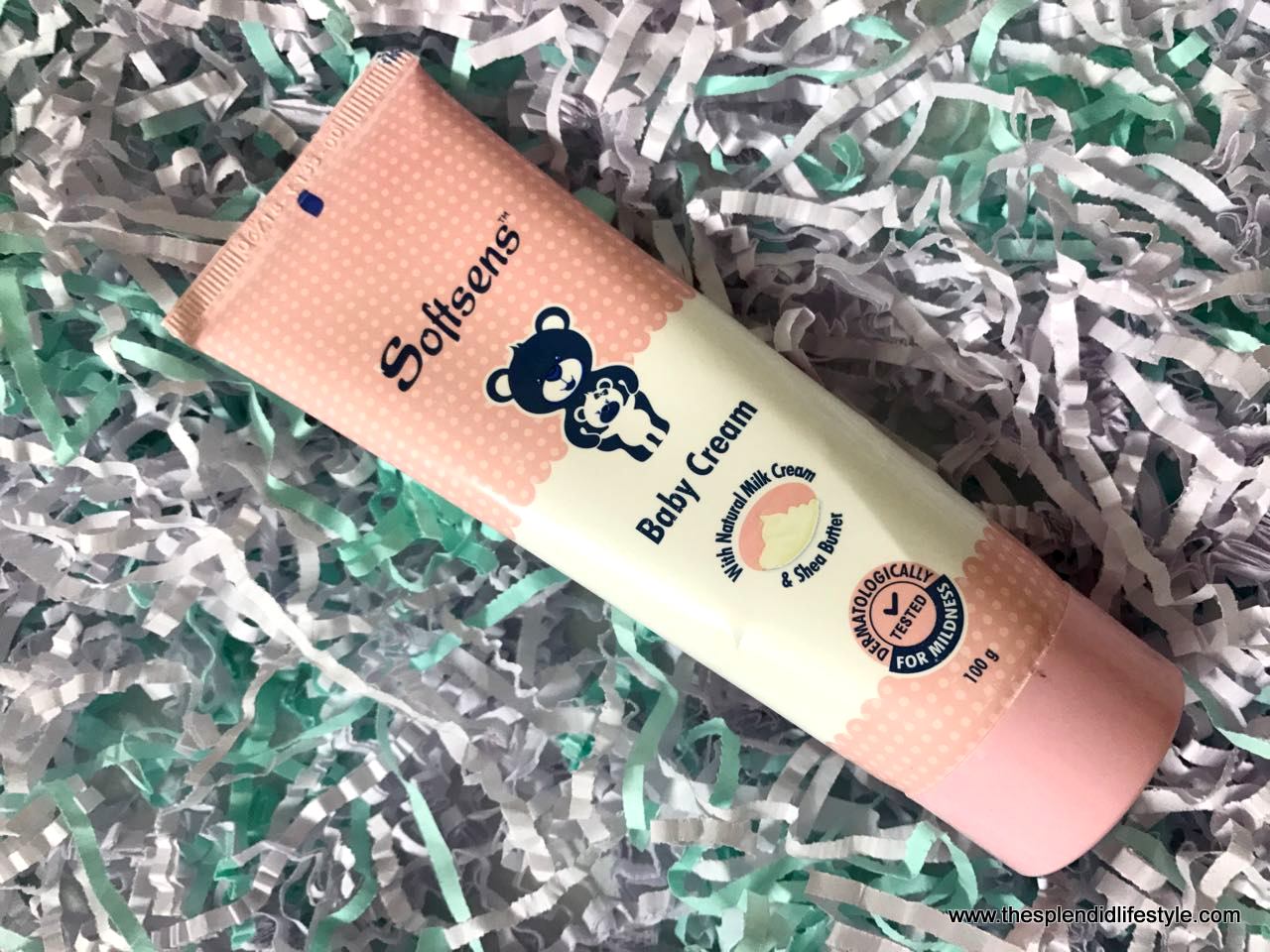 Price and quantity: 128 for 100 ml Softsens Baby Rich Cream helps to nourish your baby's skin and lock in moisture. It has been enriched with milk cream and shea butter. The texture is lightweight, non-sticky and quick absorb. It
Softsens Baby Massage Oil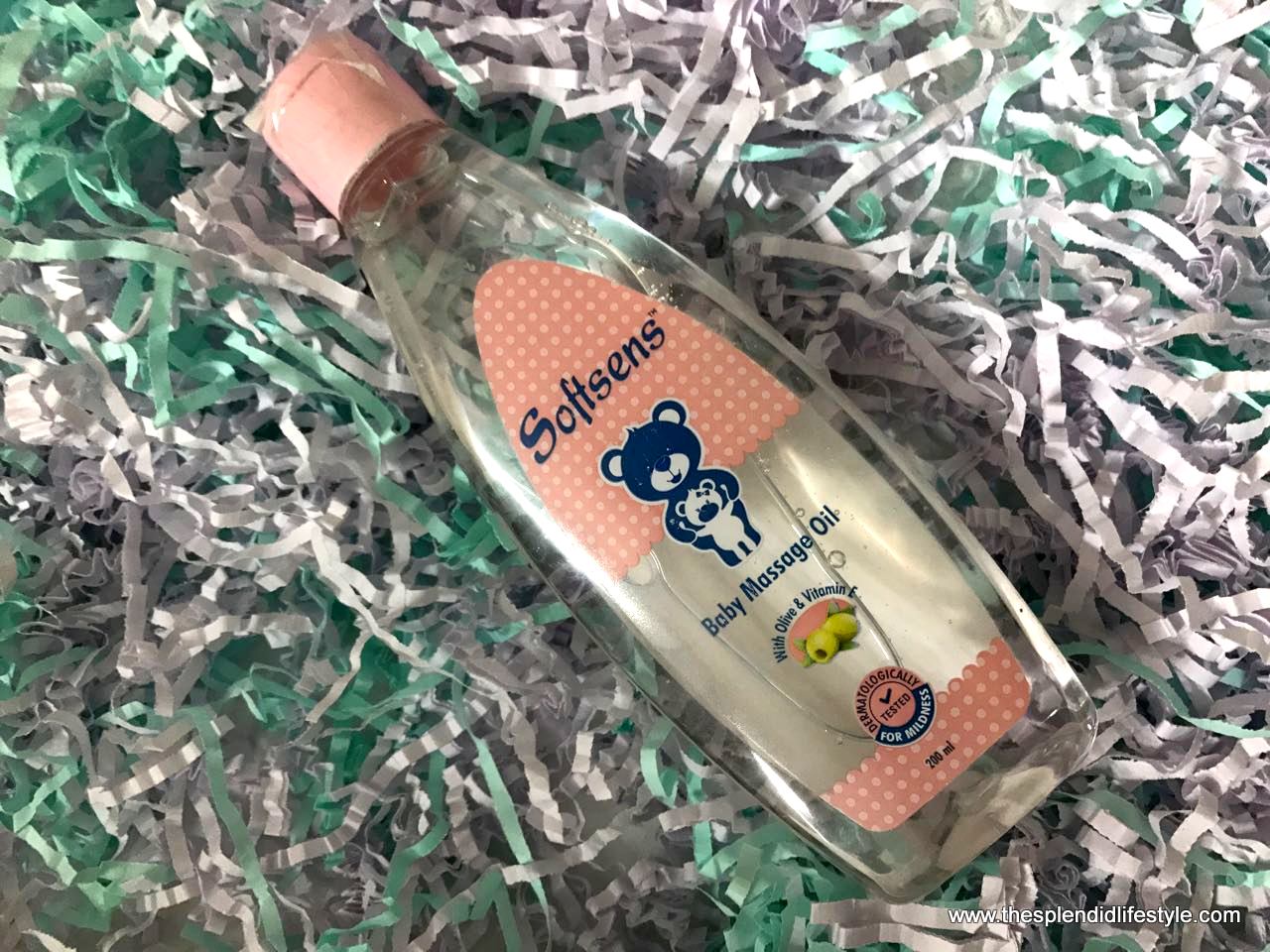 Price and Quantity: 95 for 100ml  Softsens Baby Massage Oil is a great product for naturally nourishes your baby's sensitive skin. Use it before bath to give your baby a body massage. This oil contains Vitamin E and Olive extracts. These help to infuse moisture into skin and to calm, soothe and condition the skin.This oil is non-sticky and has a light textured pure mineral oil formulation.
Softsens Baby Powder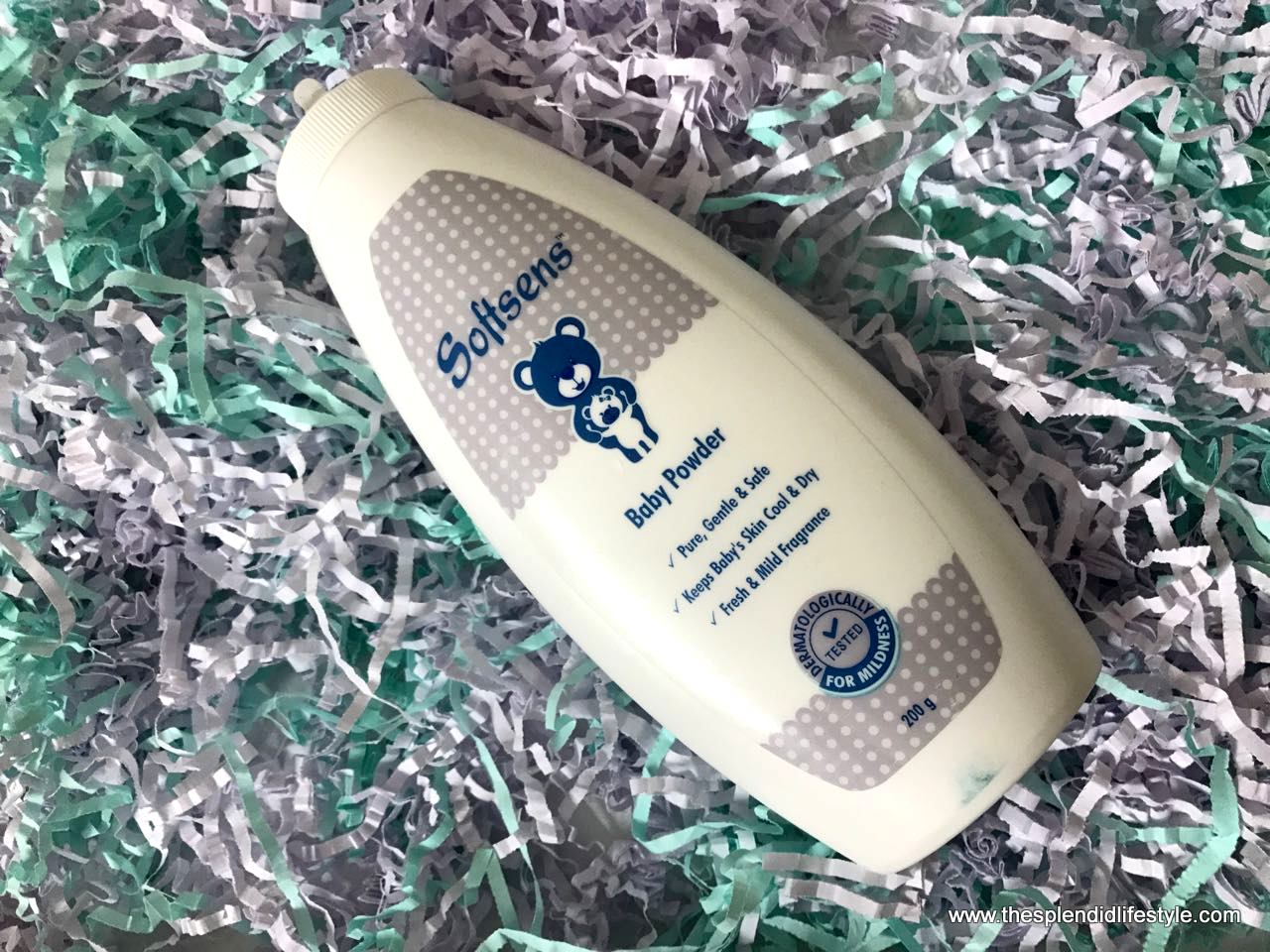 Price and Quantity ₹ 60.00 for 100 grams Softsens Baby Powder helps in keeping your baby fresh and happy. It works by absorbing excess moisture to keep your baby's skin cool,dry & supple. This product has a mild & refreshing fragrance.
Softsens Baby Shampoo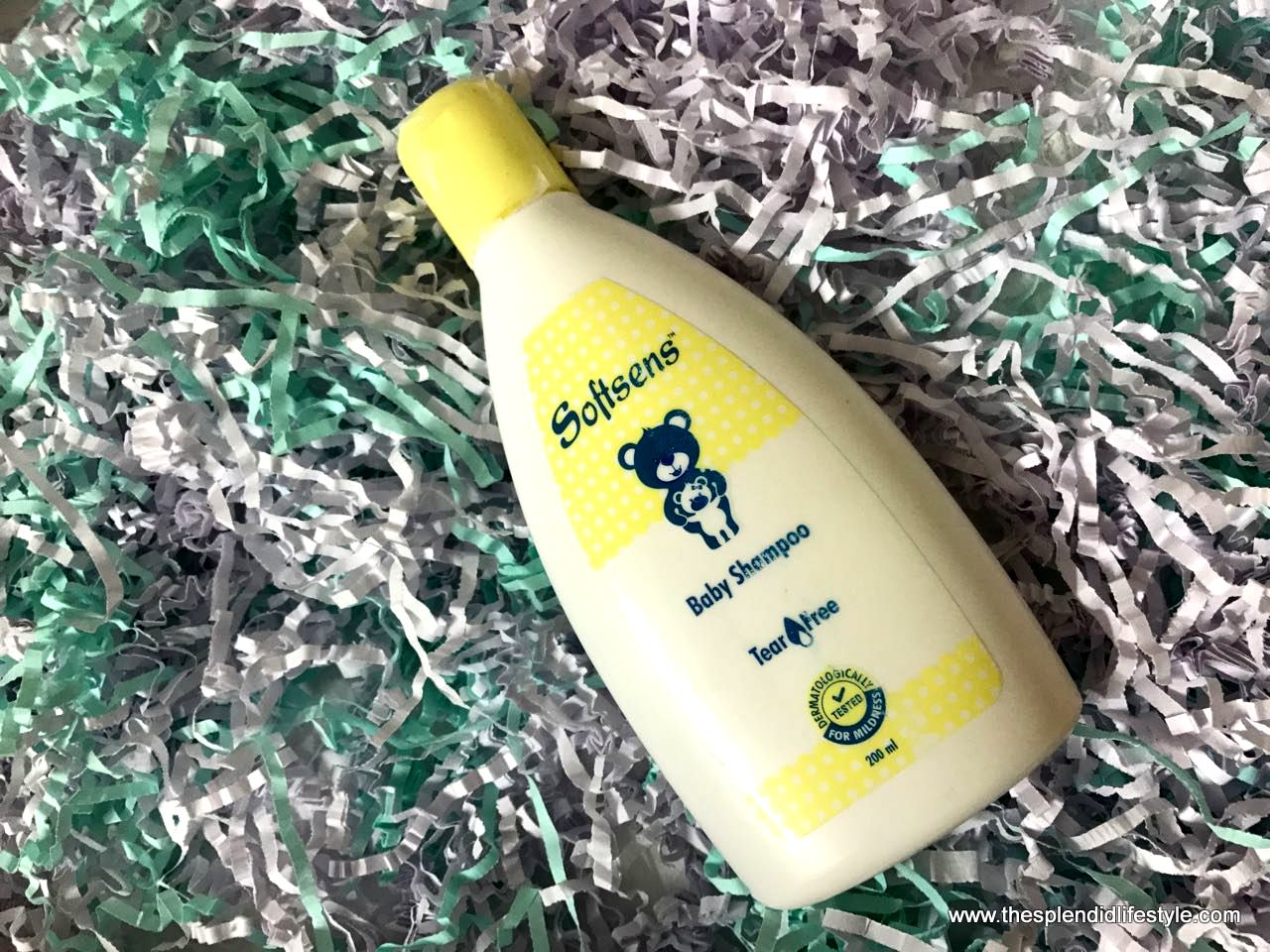 Price and Quantity: INR 156 for 200 ml Say no to tears with Softsens 'Tear Free' formulation shampoo that gently cleanses your little one's scalp and hair in the most gentle manner. The product has been scientifically tested in Europe. The product is Hypoallergenic and safe for all hair and scalp types.
Softsens Baby Wash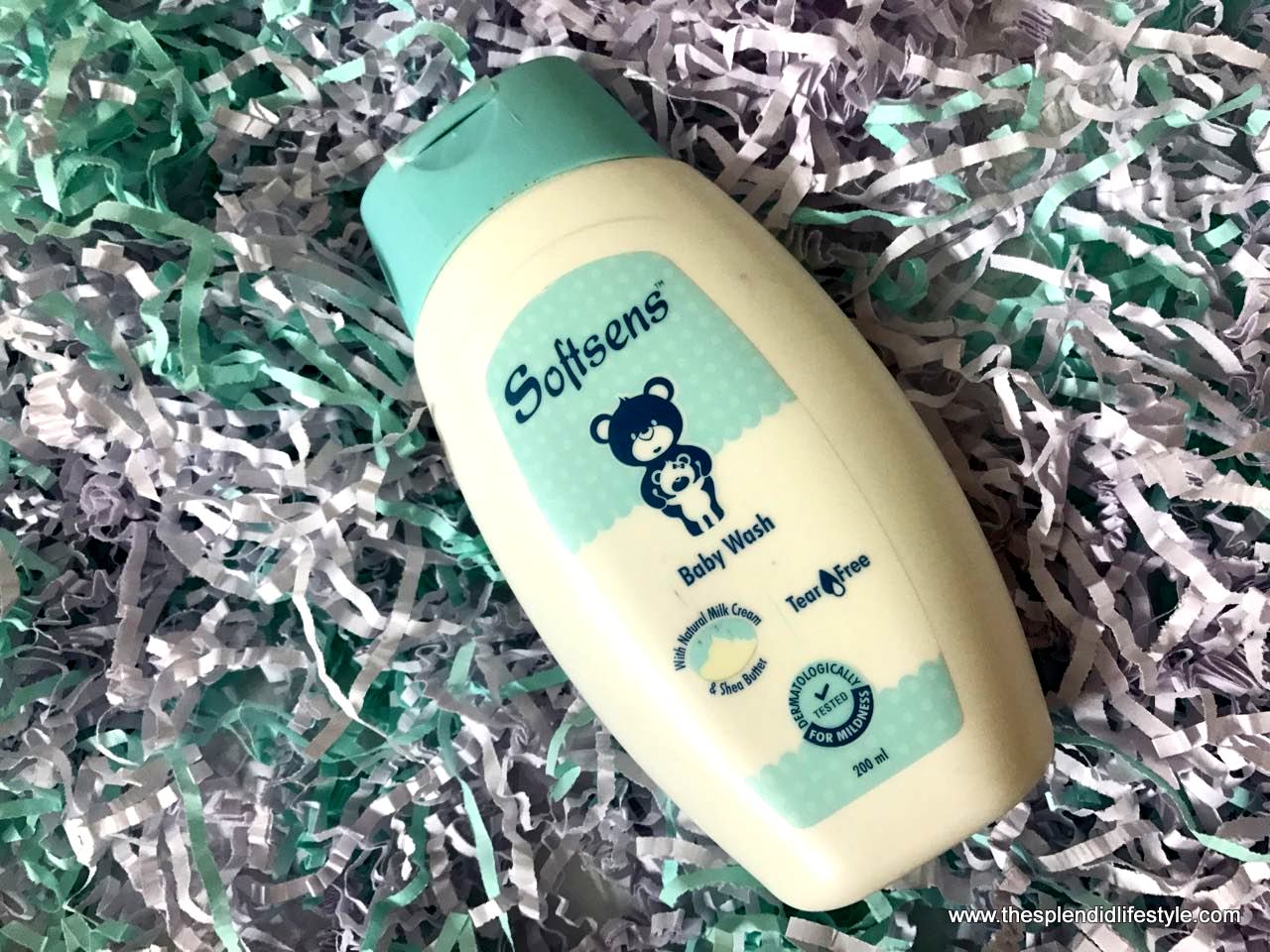 Price and Quantity: INR 142 for 200 ml. Softsens Ultra Mild Baby wash is formulated to nourishes your baby's delicate skin. It has the goodness of Natural Milk Cream and Shea Butter which help make your baby's skin soft, nourished and kissable! Its "Tear-Free" formulation prevents skin and eye irritation.
Softsens Baby Daily Moisturizing Lotion with Natural Milk Cream, Vitamin E & Shea Butter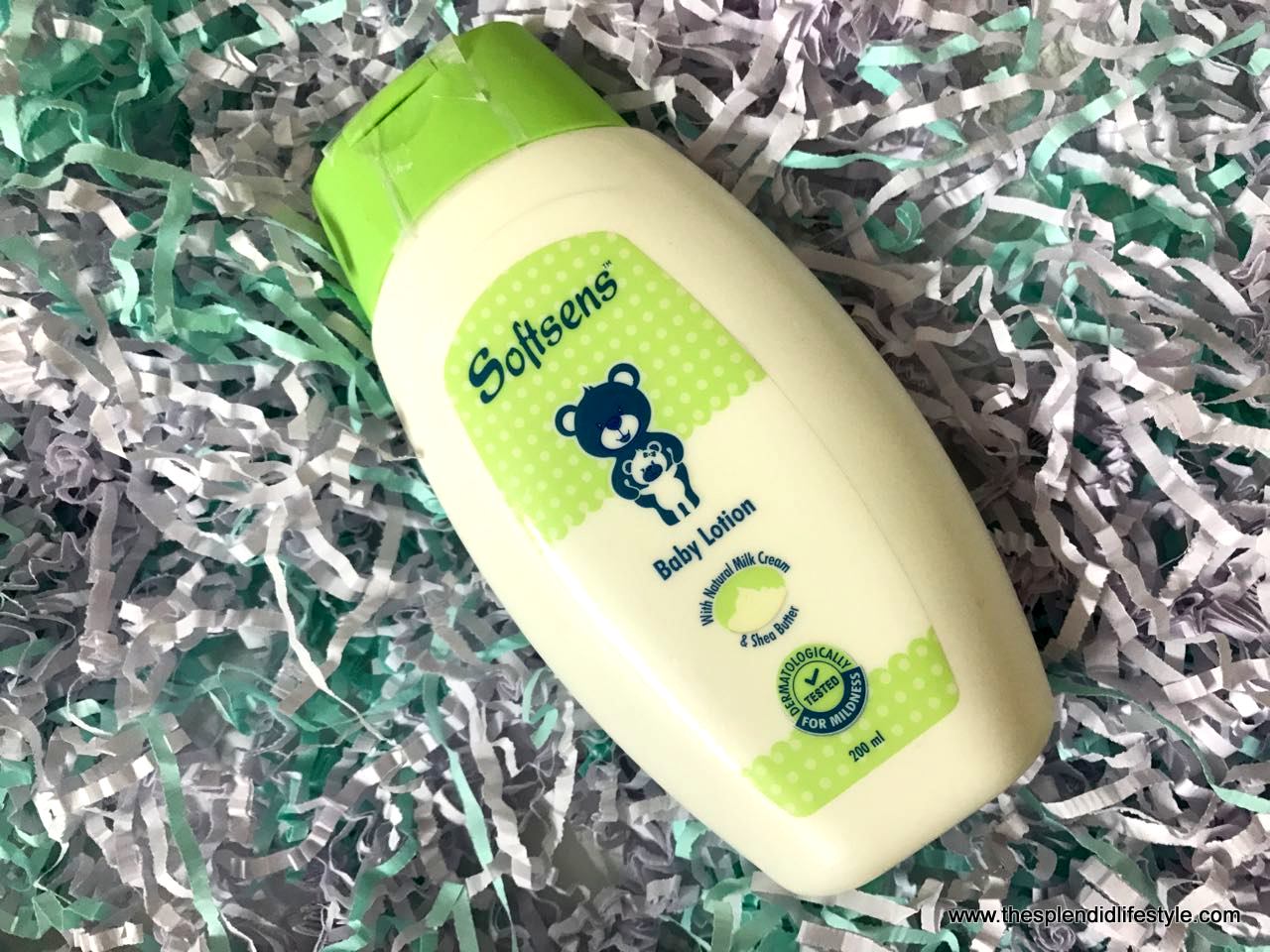 Price and Quantity: INR 150 for 200 ml Softsens Baby Lotion helps to moisturize your  little one's skin like never before. It contains the soothing properties of Milk Cream and Shea Butter in order to provide gentle yet daily nourishment for delicate skin.                                         
Softsens Baby Wipes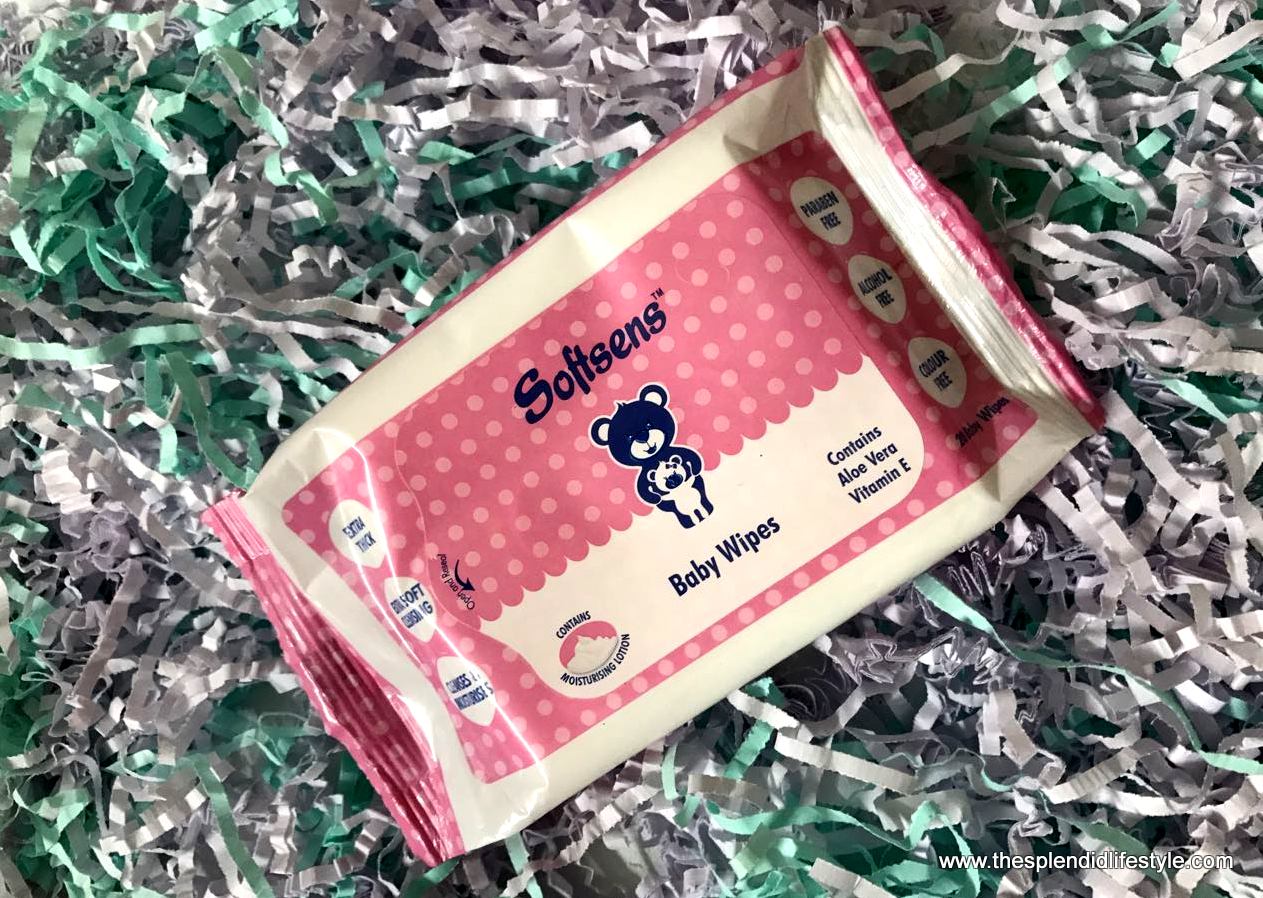 Price and Quantity: INR 60 for 20 wipes Softsens Baby Wipes are pediatrician-friendly, Premium Cloth Baby Wipes for your little one. They are made of gentle fabric and have moisturising ingredients, such as Aloe Vera and Vitamin E to give your baby a soft and fresh skin.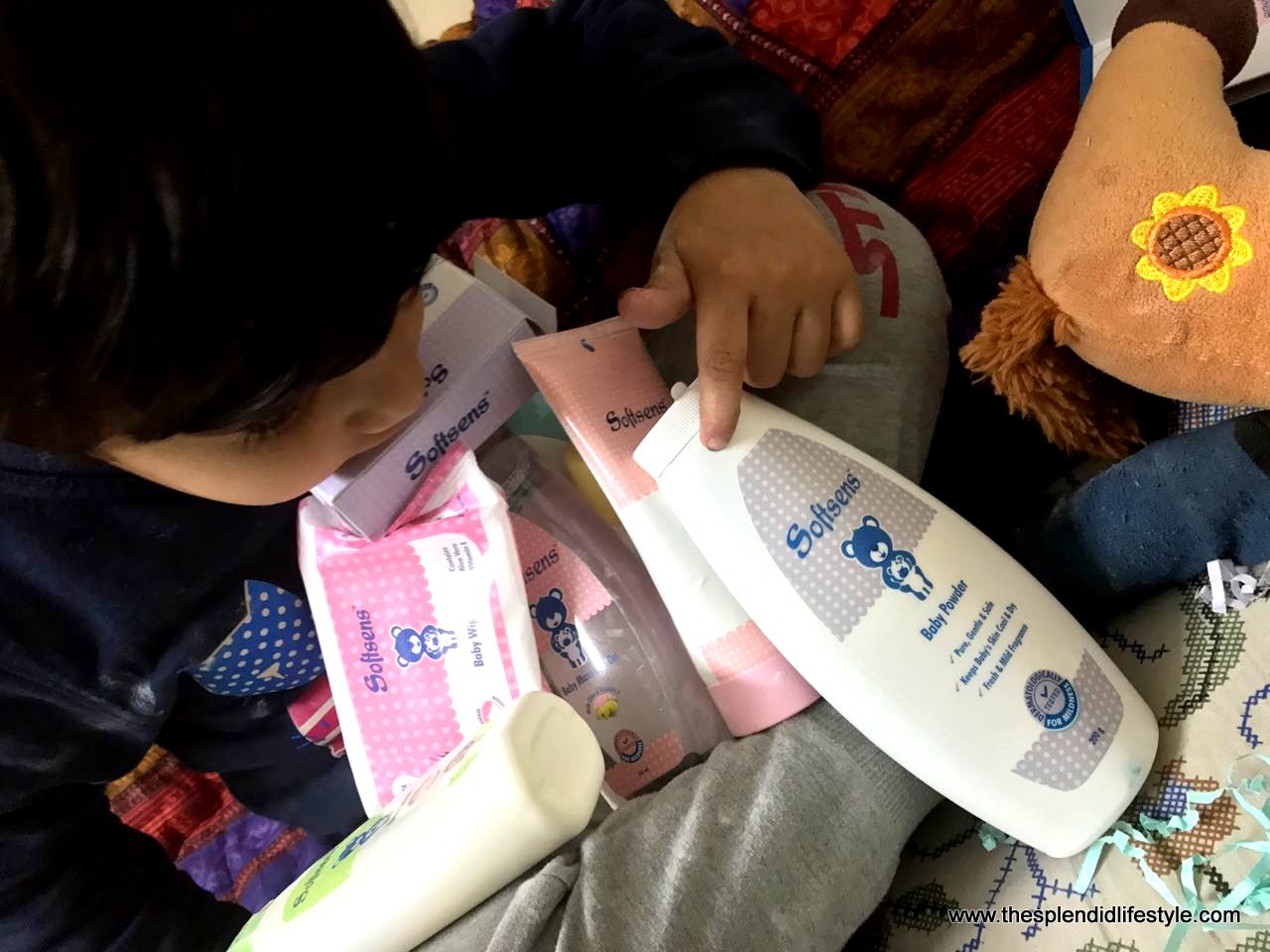 So, give a shot to these wonderful collection of affordable baby care products for your kid.