The BMM students of Valia College, Mumbai, have come up with an Open Mic event for young artists to showcase their performance skills at campus level. Scheduled to be held on 10th October 2017, the Open Mic event will stage budding artists in literary and entertainment fields like monologues, poetry, mono-acts, stand-up comedy, singing, rapping, and music.
The theme Mumbai ki boli is to promote the concept of life in Mumbai, infusing the culture and notion shared among young Mumbaikars.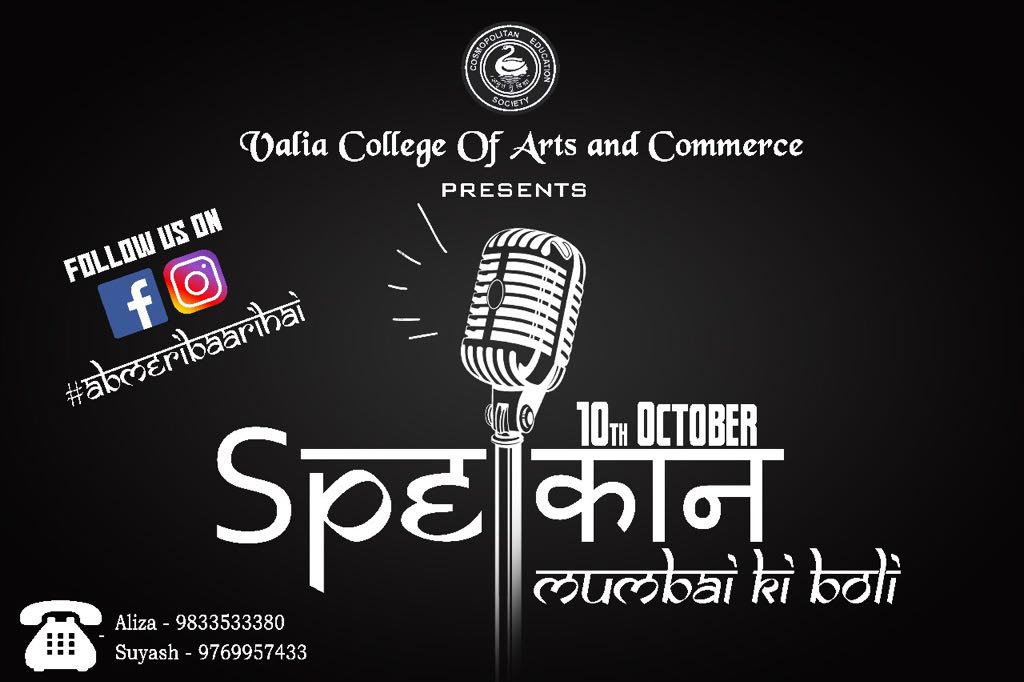 The event will witness some of the best performances and certificates will be given to all the participants. So, if you are in Mumbai and you need a platform to showcase your talent, this is it! SPEकान will display the entertaining skills of stage enthusiasts and outshine the hidden in star in them.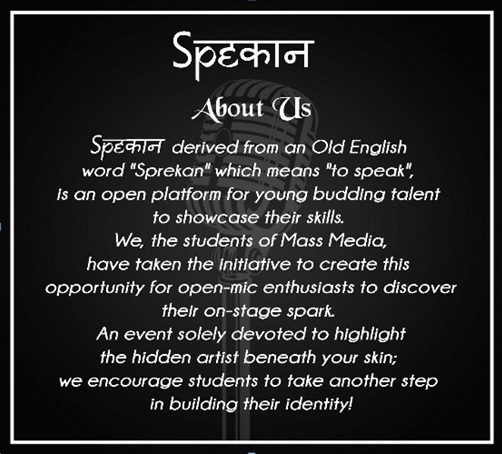 Registrations for participating in this live event in open.
Event Categories: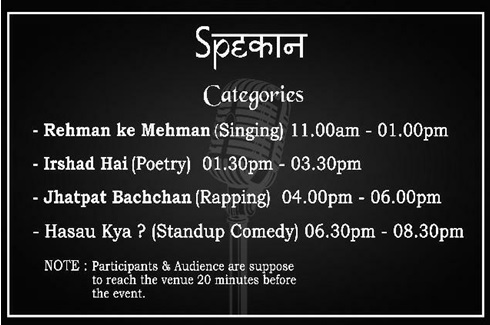 When?
10th October 2017
Where?
Valia College, D. N. Nagar, Cosmopolitian Education Society Road, Andheri(W), Mumbai, Maharashtra 400053
Thing to note:
We're excited about this open mic event! Are you?