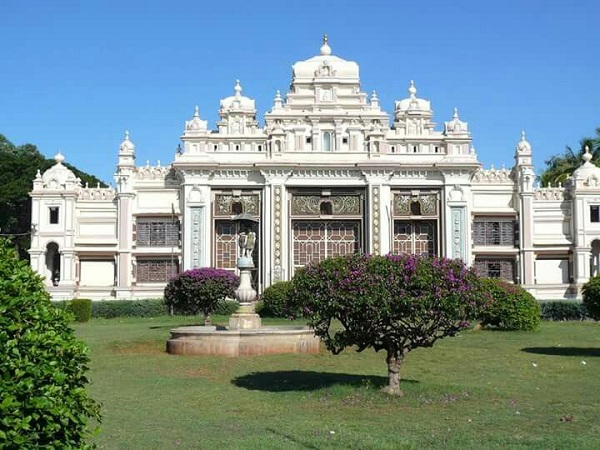 Among all the road trips, one of the most wonderful trips is the Bangalore to Mysore road trip. Whether you are on a bike or in a car, you will enjoy each and every moment of the road trip from Bangalore to Mysore. And as it is also stated, it is not about the destination but about the entire journey itself which is enough for making memories.
With a total distance of around 150kms from each side, there are enough tourist places between Bangalore and Mysore. While on the trip you will be welcomed by little towns, temples, cuisines, and eye-catching sceneries. When traveling from Bangalore to Mysore via road it is advised to take the State Highway 17 (SH-17) which takes you through the beautiful small towns of the state.
Things to visit between Bangalore to Mysore road trip
Bangalore to Bidadi
The first beautiful town which you will encounter in your Bangalore to Mysore road trip is Bidadi. Bidadi is 30kms from Bangalore and is the industrial hub with various large factories like Toyota, Bosch, and many more. Bidadi is also famous for its Innovative Film City. Moreover, when in Bidadi do not forget to visit Dinosaur World, miniature cities, and the wax museum.
Bidadi to Ramanagara
Our next stop in the journey is Ramanagra which is 13kms from Bidadi if you take SH-17 and 20kms if you take NH-275.  Ramanagra is home to many endangered bird species like the long-billed vulture and yellow-throated bulbul. There is also a Vulture Sanctuary which is home to country's sole vultures.
If you are in Ramnagara do not forget to visit the "Ramadevara Betta", ancient hill temple of Lord Rama which is 1000 years old and is believed to have been established by Sugreeva himself. And there is a "Sholay point" at the top of the hill where the famous dialogue "Kitne aadmi the" from the movie "Sholay" was shot.
Ramanagara to Channapatna
Channapatna is famous for its wooden arts and crafts and is known as the town of dolls. It is about 60kms from Bangalore and 20kms from Ramanagara. You will get to see all sorts of colorful handmade wooden toys that date back to the days of Tipu Sultan.If you love wines and wine tasting then just head to the Heritage Winery just off Channapatna. Here you can see the whole process of winemaking with a tour of the grape vines.
Channapatna to Maddur to Mandya
The distance between Channapatna to Maddur is 18kms and Maddur to Mandya is about 20kms together making the journey of around 40kms and travel time to 40-50 minutes. Maddur is a great place to stop and get your tummy filled with varieties of snacks made from onions and rice flour.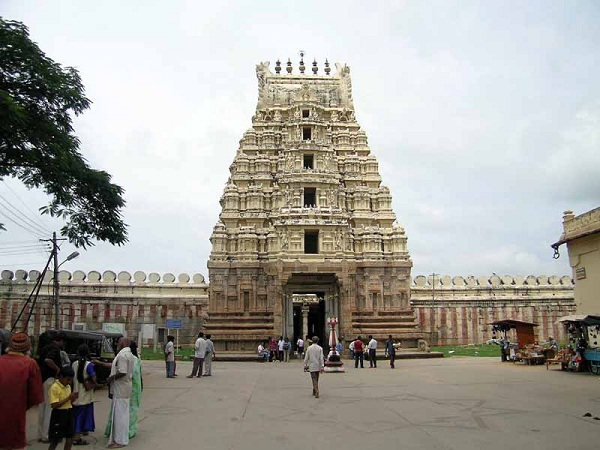 Mandya to Srirangapatna
There is lot to see in this small historical, religious, and cultural town of Srirangapatna. The center attraction for tourists here is the famous Ranganathaswamy temple. It is one of the most important pilgrimage centers for believers of Lord Vishnu. Also, do not forget to visit the Srirangapatna Fort, Garrison Cemetery, and Bailey's Dungeon to experience a little bit of British history.
Srirangapatna to Mysore
Finally, we are just 15kms away from our destination Mysore. Mysore being the cultural capital city of Karnataka has a lot to offer to its tourists. From palaces to animal watching, from being religious to shopping, you can do almost everything here.
Mysore Palace
Mysore Palace or the Amba Vilas Palace was built in the year 14th century by Yaduraya Wodeyar and Krishnaraja Wodeyar IV and is having the Indo-Saracenic architectural style. The entry fees are Rs.10 for students, Rs.30 for kids, and Rs.50 for Indian and foreign tourists. You can visit the Palace anytime from 10 AM to 5:30 PM every day.
Jaganmohan Palace
Built in the year 1861 during the reign of Krishnaraja Wodeyar IV it is the oldest building of Mysore. The Jaganmohan Palace is known for its architectural brilliance and the interiors where you can witness everything that the royal family used.
Lalitha Mahal
Lalitha Mahal is the second largest palace in the Mysore city which was built by Krishnaraja Wodeyar IV for his royal guests in the year 1921 with beautiful sculptures and excellent architectures. Lalitha Mahal is located on a small hillock, at the foot of Chamundi Hills.