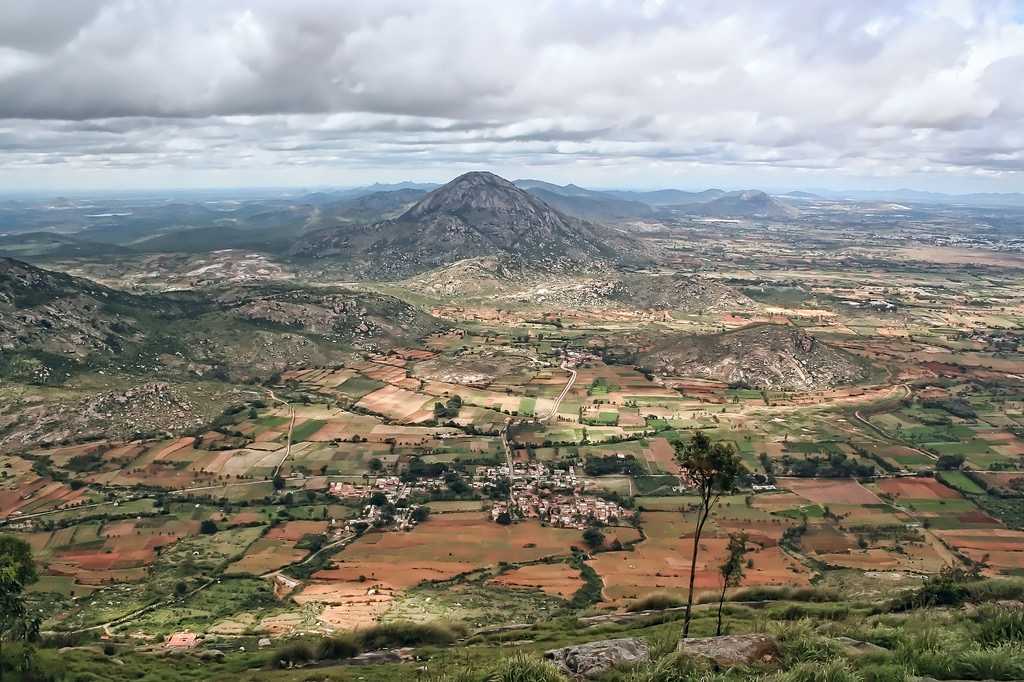 Bengaluru (old name – Bangalore) – Silicon Valley of India – Youth Capital of India, you may know Bangalore by a several names today. With a rich history and an urbane ideology, Bangalore is 'the' destination that everyone must visit at least once in a lifetime. Let's take you through the fervent streets of the city by enlisting below the 9 best places to visit in Bangalore.
Places to Visit in Bangalore
Lal Bagh –
What could be a more wonderful place to visit than a botanical garden spread across 240 hectares of land, laden with exquisite varieties of flowers? Lal Bagh was built as a joint venture by Tipu Sultan and Hyder Ali in the 18th century.
Nandi Hills –
If you are someone who has just moved to Bangalore and want to hit the hills, this is it. Located at a drive of an hour or so from Bangalore, Nandi Hills is a superb place where you can steal sometime from your hectic schedule and just relax amidst the beautiful hills.
Bangalore Palace –
Built on the notes of England's very popular Windsor Palace, the Bangalore Palace is one of the finest spots in the city. It was constructed by Chamaraja Wodeyar in the year 1887. It features the Tudor architecture at its best. The lush emerald lawns, spectacular woodcarvings, and grandeur interiors make this a superb place.
Wonderla Amusement Park –
In Bangalore, Wonderla Amusement Park is a perfect spot where you can enjoy with your kids. You come across an array of exciting rides, water games, and delicious food at Wonderla. The most popular attractions at Wonderla are the Lazy River, the Boomerang and the Jungle Lagoon.
Ulsoor Lake –
The Ulsoor Lake is a mesmerizing place in Bangalore that is spread in 125 acres wide area. Built by Kempe Gowda II, boating and swimming remain the main attractions here.
Bannerghatta National Park –
If you are craving for an adventurous trip around Bangalore, go visit the Bannerghatta National Park. You can bathe your senses with the enthralling beauty of the wild here. It is 25,000 acres of the finest biodiversity reserves in Karnataka, which was built in the year 1974.
Tipu Sultan's Summer Palace –
As the name suggests, this palace was the official residence of the legendary ruler, Tipu Sultan. Made out of exquisite teak wood, it is now a popular museum. You will find the most beautiful sculptures, paintings, traditional trinkets and magnificent interiors here.
UB City –
Put on your party shoes and go visit Bangalore's UB City today. It is the city's most popular party hub today. Situated at the Central Business District on the Vittal Mallya Road, it is a lush mall that is spread over an area of 16, 00,000 square feet.
Bull Temple –
Of all the temples in Bangalore, this one is definitely something that you need to visit. Also known as the Dodda Basavana Gudi Temple, it was constructed in the 16th century. It takes inspiration from the Dravidian architecture and features a huge idol of Nandi, the Bull.
Aren't these places already pulling you to visit Bangalore? Go ahead start planning your vacation to this sprawling metropolitan city today!