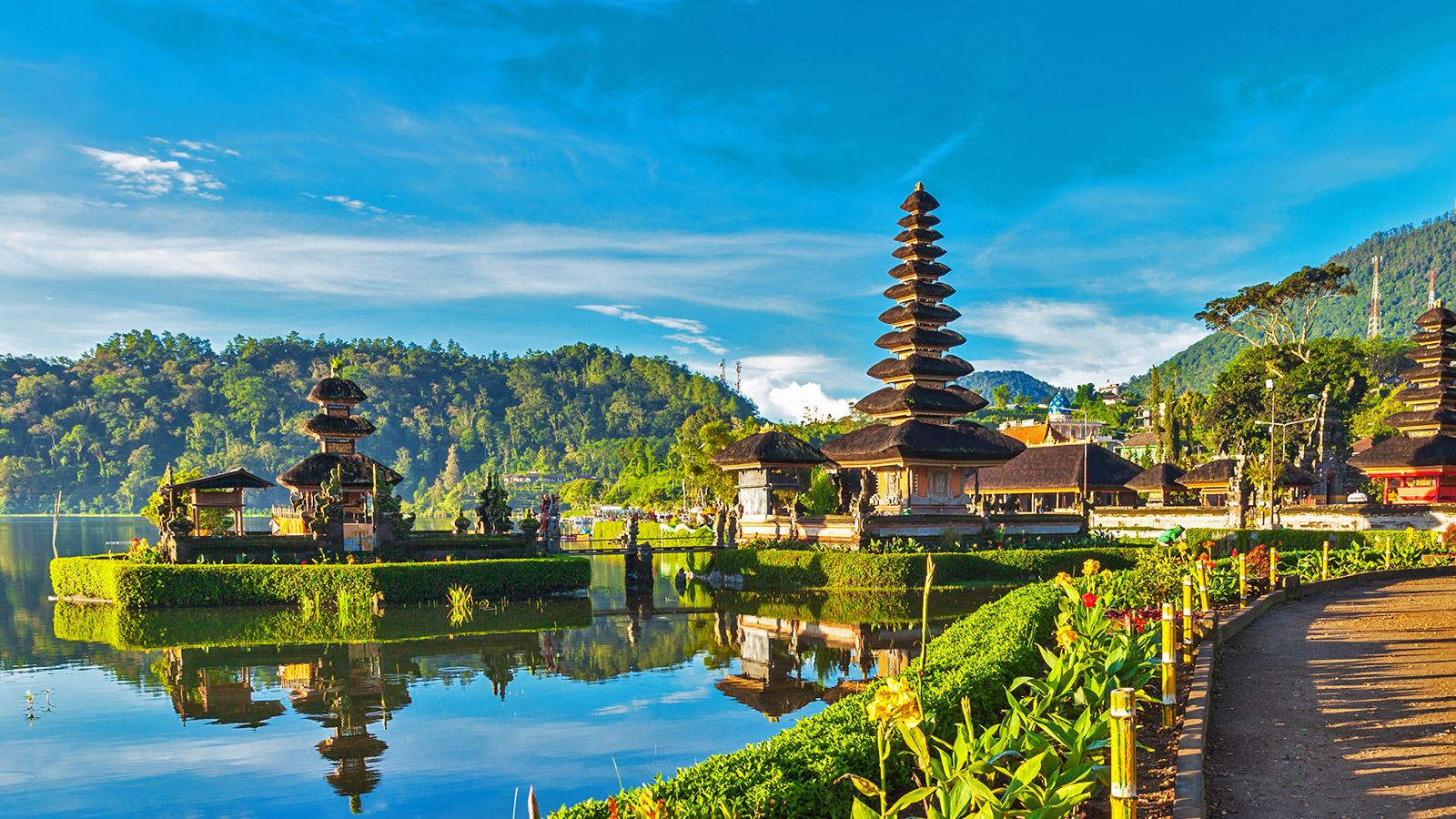 It is to be highly noted that the most beautiful yoga centers in Indonesia (top – 5) was researched and listed under the parameter of the facilities provided by the centre, the teacher's experience, cost of yoga classes and workshops and other benefit received by the yoga participants.
Top 5 Most Beautiful Yoga Centers In Indonesia
Iyengar Yoga Centre Kemang
Iyengar Yoga Centre Kemang is located on Jalan Kemang Raya.  In south Jakarta, it is cited to be the most centralized yoga centre. This particular yoga center known for its style, homely and unique studio that is largely equipped with state-of-the-art yoga related equipment and facility. Its beautiful and bright spacious studio comes with chamber for private sessions. It comes with private lockers, showers and swimming pool for the yoga participants. This center follows Iyengar yoga with lot of perfection. Its founder is Riana A. Singgih who largely became keenly interested in 1987 in yoga whilst pursuing her studying at University of San Francisco, California, USA. She personally experienced the various benefits of Iyengar Yoga. This kindled her passion plus devotion to practice and make yoga enthusiast to indulge and practice Iyengar Yoga to a great extent. She has nearly 25 years of learning experience and encourages other to practice Iyengar yoga.
Desa Seni's School of Yoga
Desa Seni's School of Yoga is the right place to indulge in Ashtanga, Gong, Kundalini, Vinyasa, Restorative, Hatha, Yin, Fly High, Tantra and Meditation with a lot of perfection. The yoga classes are conducted by vast experienced and dedicated team of yoga teachers. Community yoga is the significance of this place. The centre provides props and mats to the yoga participants. It conducts four to five levels of classes in varying categories of Yoga. The accommodation and diet plan is an instant hit among the participants. This school is internationally accredited by The Yoga Alliance. It aims to brings together a team of vast experienced and qualified teachers who provide daily classes, continuing education courses, personal yoga retreats and teacher trainings in a nurturing and supportive environment. This centre is the initiative of Howard Klein and Thomas Talucci who have lot of interest in Yoga.
Bath Iyengar yoga center
Bath Iyengar yoga center largely provides a clean, warm and peaceful haven in which you can largely embark on your personal yogic journey. It was established husband and wife team Richard and Kirsten Agar Ward in 2000. With the passing of years and number of yoga participants, it has gone from initial strength to stronger plus has rightly developed as vibrant centre for yoga excellence in the South west of Indonesia. The Iyengar yoga is practices in perfection to a great extent. This particular centre offers weekly and weekend classes along with workshops, intensives and teacher training at this centre. It comes with a shop that sells yoga related books, clothing and yoga props. It is equipped with a yoga studio with all facilities for yoga enthusiasts.
The Yoga Barn
The Yoga Barn is the right place to learn and practice from traditional yoga styles of Classical Hatha, Power, Vinyasa Flow, Pranayama, Iyengar, Restorative, Yin & Anusara. Other modalities include Sound Medicine, Meditation, Ecstatic Dance and Kirtan. It is perfect center dedicated to healing plus renewal with lot of perfection. This particular centre offers a lush plus inspiring environment for the perfect nourishment of body, mind and soul to a great extent. The programming and development team at The Yoga Barn has created a proper mosaic of diverse classes, workshops and programs of the highest quality, large hearts of the studio's established & visiting faculty plus taught with the deep knowledge and vast experienced teachers. It was started by yoga enthusiast with aim to spread yoga for well being.
Ubud Yoga Centre
Ubud Yoga Centre is perfectly set in the heart of Ubud. It is the right place to escape the bustle of tourist crowds and wholeheartedlty indulge in relax and rejuvenate mind and body. It is located in Jalan Nyuh Kuning Raya/Singakerta Raya by the famous Jembatan(Bridge) Nyuh Kuning The clean and modern architecture provides arrays of natural light from the solar powered panels and the glass blocks help light parts of the building. The two-tiered complex consist a mix of a yoga centre, kids centre, gong centre, gift shops, a retreat café/wine bar and beauty/bodyworks. Hatha yoga is taught by vast experienced and qualified teachers in Yoga. This centre was established by a yoga enthusiast with a wholehearted focus on spreading yoga and its benefits to the interested persons with a lot of perfection.