Yes ladies, you don't need to burn a hole in your pocket for those manicures. Toothpaste doesn't just whiten your teeth. It works magic on your nails too.
You can't deny the fact that clean and bright nails can enhance your overall look. But it isn't very easy to go for manicures from time to time. And also those spa visits are quite costly.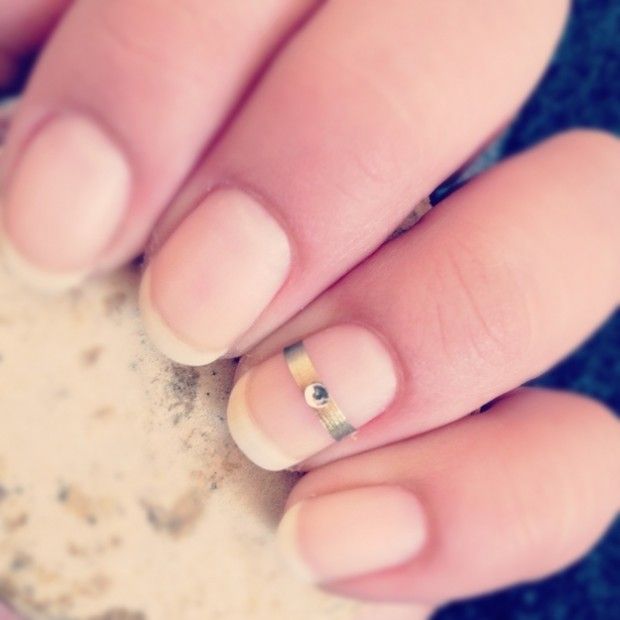 So what can you do? Well, you can always use a little bit of toothpaste to whiten your nails! No, we are not making it up. All you need is a bit of toothpaste and an old toothbrush. It will leave your nails looking completely stainless and pretty. And guess what? It doesn't even take two minutes!
Let us tell you how you can use toothpaste to whiten your nails in two easy steps.
How To Use Toothpaste To Whiten Your Nails?
Step 1: Take A Pea Sized Amount of Toothpaste
Take whatever toothpaste that you generally use to brush your teeth and apply it on your nails. Keep rubbing it on your nails with to achieve a nice lather with a little bit of water. And, remember to put it underneath your nails as well–you have to get rid of the dirt too.
Step 2: Take an Old Toothbrush and Brush off All the Stains
Take out that old toothbrush that you have been meaning to get rid of and put it some good use. Brush your nails in a circular motion, including underneath your nails. And voila–sparkly nails that can put any manicured nails to shame!
Are you wondering how it works? Well, we have got science to back our claims. According to the American Dental Association, toothpaste contains mild abrasives like silica gels and phosphate salts that remove surface stains.
All you need to remember is to follow this routine a few times every week and you'll be able to remove all possible stains from your nails. Eventually, your lovely nails will be so bright, you won't even need to hide them behind nail paints.