There are somethings that are special to a particular society- Ganga Mela is one such festival i.e. is also known as 'Kanpuriya Holi' because it is celebrated only within the city with such spirit and enthusiasm. This festival is very close to the hearts of the people of Kanpur and they celebrate it with the same joy and feel as they celebrate Holi.
Why We Celebrate Ganga Mela in Kanpur?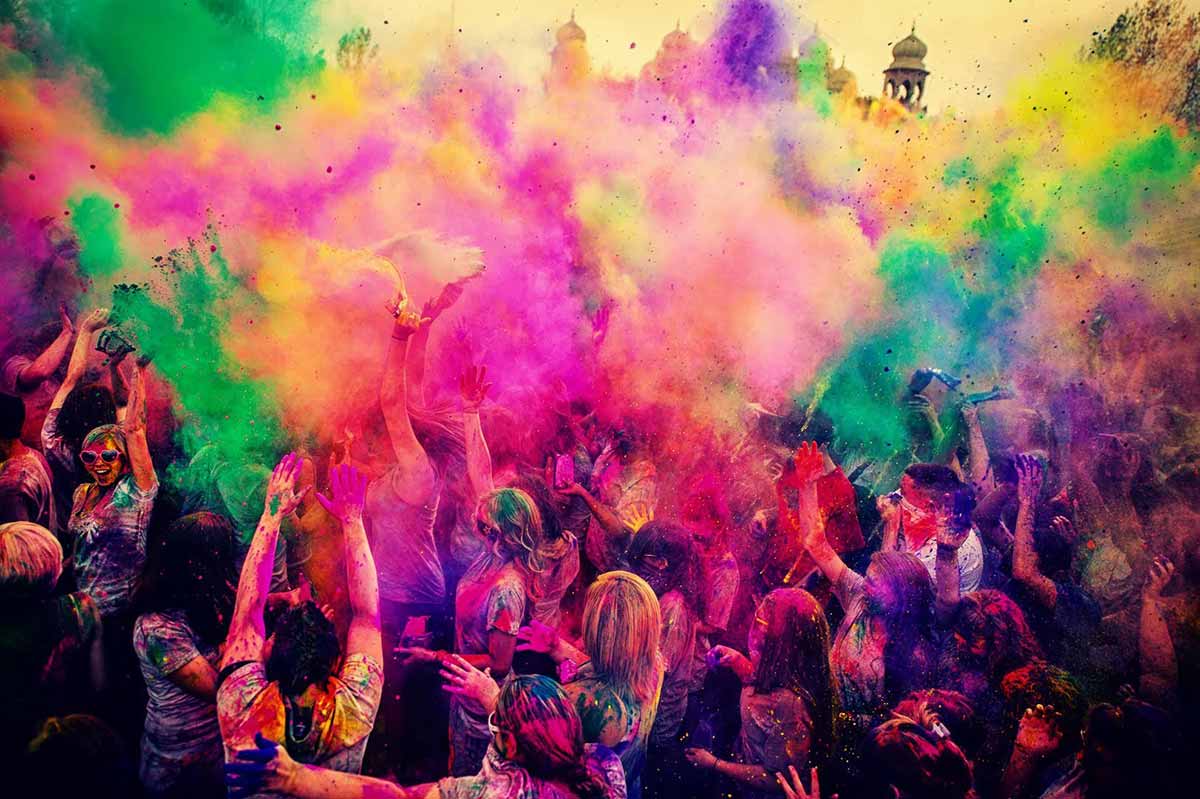 It is necessary to mention that this custom of Ganga Mela has its roots from a very long time back. The festival has the feels of freedom more than mythology. This festival is celebrated in the memory of the revolutionaries who were released by the British government in 1941. The festival is celebrated three to four days after the full moon and is held in Anuradha Nakshatra.
The festival is celebrated by indulging into playing with colours and wishing each other this festival. After this, all the people head towards the banks of Ganga River for bathing in the holy water of this auspicious river. This festival brings life to Sarssaiya  Ghat where this feast begins. 'Rangon ka thela' is taken out from Hatia Locality and is taken through the old city localities before returning at Hatia again. The entire stretch of roads is drenched with colours especially Birhana Road.
People, especially women throw colours on the 'Rangon ka thela' as it passes through the streets from their homes.
Another competition is also conducted, known as 'Rango ki Handi' where the youth competes to break this handi and the winner is awarded with cash prizes too.
The security of the city is very well taken care of. A number of barricades are put. Te ghat is very well cleaned. Lights are put everywhere to enhance the expression of the festival. The district administration makes arrangements for elaborating security and diverting traffic ti manage the crowd.
Even after the passing of so many years, this festival is celebrated with the same spirit and grace as it was celebrated earlier. In fact, now more people have started to become a part of this festival and enjoy along with their families and friends.
This day is not just a festival for people, but a moment of celebration of the victory of their leaders and of their country over Britishers.
Hope the next time this festival comes, you may feel more connected to this day.
A very happy Ganga mela to all!! 🙂
Guest Post by Ishmeet Kaur