I curated this collection because, I believe that no matter what brands of clothes you wear, you should just know how to put everything together so that the entire outfit turns out to look chic, smart and presentable. I am not into hardcore office kind of work so, I mostly prefer semi-formal outfits that look cool yet professional. Blue has been my favorite color, all my life so, this printed shirt appealed to me a lot. Buttoned up shirts have their own charm and never fail to make a statement. The ability to carry such a simple outfit with a lot of style defines how confident and at ease with yourself you are. To go with this full sleeved Blue shirt, I picked up these Gray shaded denims to break the monotony of Blue shirt with Blue denims. Grey gives a soothing contrast. A nicely fitting pair of jeans is a must have in any woman's wardrobe. I prefer to loosely tuck in the shirt for an elegant appearance.
My Zap Store Collection #BestZapCurator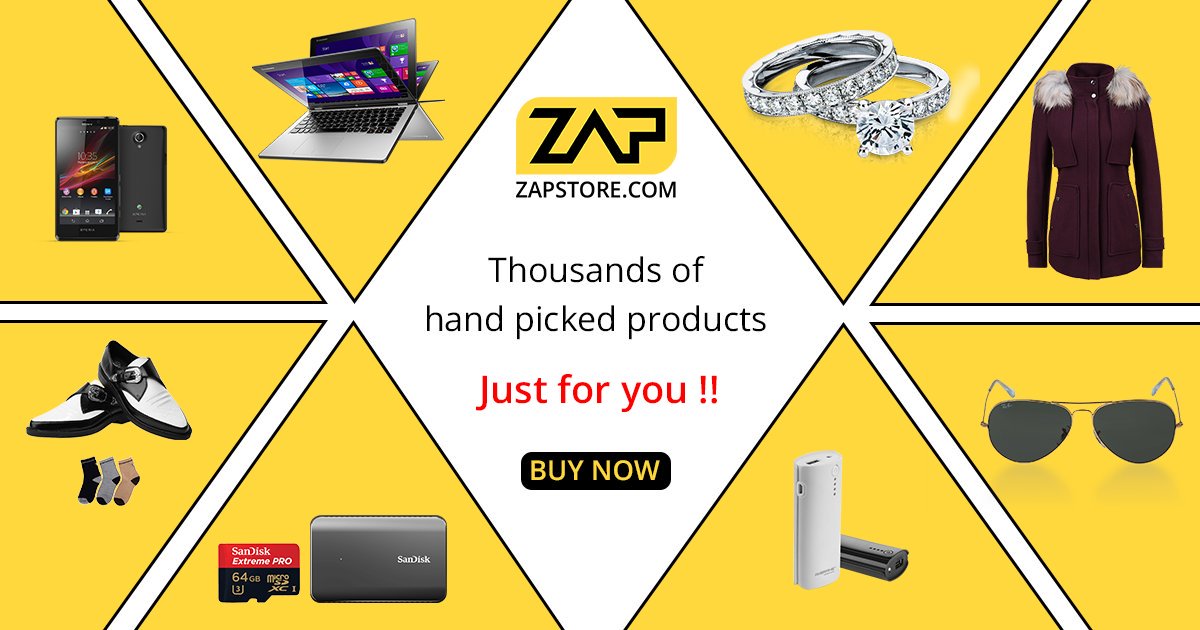 Any given outfit is incomplete without suitable accessories and footwear have a very important role to play in making or breaking your outfit. Adding a belt is a must, but remember the Belt should accessories your outfit and should not be used to hold up your jeans. I chose these Beige colored Ballerinas with this outfit because dark colors would look too harsh with this ensemble, as per me..Well, I do not have an impeccable sense of fashion but, my friends tell me I do fairly well in the department of dressing up.To complete the outfit, I chose these stud earrings which are faux-diamonds in 18 carat Gold as these look very neat and stylish.A wisely chosen set of earrings can light up your face and add a lot of delicate, feminine appeal. So, never under-accessorize. Adding a single stud pendant with a sleek Silver chain would be your best bet with this outfit.
A smart needs to be a techie!! A good smartphone is a must these days because there is much more to handle than messaging, social media and making phone calls. You need a good phone for video conferences, handling all your business work through emails and stuff so, a good core processor with lots of storage space is a must. I phone offers the best configuration possible. I phone is an iconic product, I still feel I Phone 5 will be a better option for me as it speaks of class without being overtly extravagant.Also, I am quite fond of photography, so,I phones totally justify pictures due to their excellent camera quality and resolution.
So, this was my collection, that has been personally curated by me and defines a part of my personality which prefers things to be presentable, tidy and confident!