If you love using makeup on a daily basis and like to try out different shades of nail paints and lippies, then you must know about these 11 Awesome Makeup Products Under Rs. 100/- Available In India.
Makeup Products Under Rs. 100: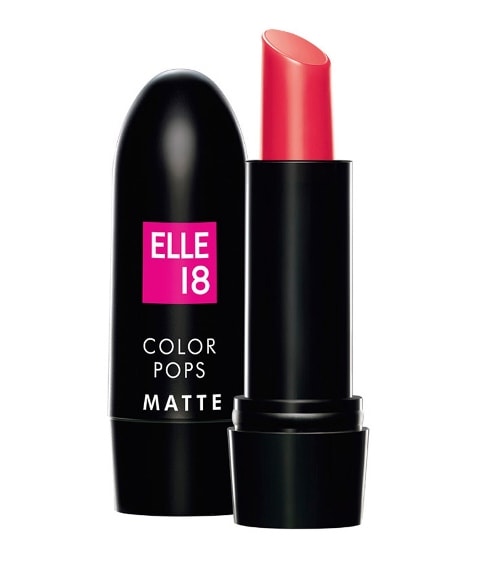 #1 Lakme Radiance compact
One of the most basic setting powders available in town! It is good t skin and good to pocket.Use it for touch ups and setting your day to day foundation.Coverage, not much, freshening up of face.. excellent!!
#2 Lakme Rose Loose Powder
If you are not a fan of White dusting powders and would rather go for something with a Pink hue, this is your best pick.It works nice to impart a healthy Pink glow to your face and manages to keep skin looking matte for quite long.
#3 Lacto Calamine Lotion
A light wear, tinted moisturizer for oily skin. It cares for your skin in a very safe way and gives a veil like, light coverage,too.They have even improvised and introduced a couple of variants with Aloe vera and stuff.
#4 Lakme Perfecting Liquid Foundation
This is the best budget foundation with decent quality, you will ever find.I swore by it for a very long span of time, when I was i college.It gives a nice coverage and offers a lot of shades, to take your pick from.
#5 Maybelline color show Nail polishes
Available in a very Wide variety of shades, these nail paints are your best buddy.They cost less than a 100 bucks and are travel friendly.I would love to mention, they have a decent staying power, ladies.
#6 Elle 18 color burst lipsticks
Filled in with a nourishing Cocoa butter center, these lipsticks are a must have for anybody who likes to wear some color on their lips, on a daily basis.These have a moisturizing texture and decent pigmentation.
#7 Elle 18 color pops nail paints
These cuties come in a lots of colors and never pinch your pocket, collect as many as you want.
#8 Elle18 Kajal
This one has a chic packaging, is really handy and gives good pigmentation and lasting power.Not smudge proof though, but can be carried with a little blotting and care.
#9 Garnier BB cream
I love this one.The small-trial pack comes at less than a 100 bucks and this is a multi-tasker.It gives decent coverage, moisturizes and manages to have a minimal amount of SPF too.What more possibly can you ask from it?
#10 Coloressence supreme eyeliner
This is a good eyeliner with appreciable lasting power.It is available in Black and Brown shades.The handle is long and the brush is fine tipped making the product really user friendly.
#11 Coloressence Aqua makeup base foundation
This is one brand that is seriously under marketed.I tried their products after my local MUA used these for a simple day-party makeup on me.This foundation is light weight, sets with a natural finish and covers up blemishes quite well.
So, these were the 11 Awesome Makeup Products Under Rs. 100/- Available In India.