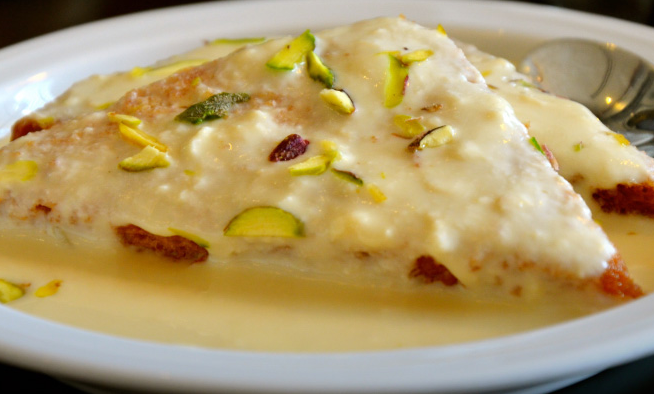 Bhai Dooj is one festival that celebrates the special bond of a Brother and sister.The sisters pray for long lives of their dear brothers. It makes perfect sense to prepare some delicacies to pamper your brother on the occasion of Bhai Dooj.
Recipes To Make Your Bhai Dooj Special
Shahi Tukdaa
This really quick to prepare recipe is inspired by the  Mughlai cuisine.The term, "Shaahi" itself indicates that the dessert is royal in taste and one of a kind.
To make Shahi Tukda, you need to simply fry square pieces of simple Maidaa bread in desi ghee. When, the slices turn Golden-Brown take them out of the Ghee and set aside on tissue paper so that the extra ghee gets absorbed.
These pieces are then dipped in a saturated Sugar solution, which is more commonly known as chashni. You can also add a few strands of kesar or saffron in the Sugar solution to awaken a nice flavor and Aroma in your chashni.
Dip the fried bread pieces in the sugar solution for a minute to let the sweetness get absorbed in the bread. After a minute, take the bread out and let the pieces cool. Pour some rabdi and garnish with dry fruits.Serve when cool.
Sweet Corn Chaat
This is delicious and really easy to make chaat. Use a pressure cooker to soften some sweet corns. Nearly 5 to 6 whistles should be enough to make your sweet corn tender.
To your chaat, you can add some finely chopped chunks of Tomatoes, Onions, Green Chilli and Coriander leaves.
For flavour, you can also add butter, some salt, Oregano and black pepper.
Crispy Bhindi
Due to so many festivals preceding Diwali, everyone is quite fed up of the typical delicacies like Shahi Paneer and Daal Makhani. Bhindi cooked in a different style is a welcome change.
To make crispy Bhindi, you need to coat the bhindi's with a batter made up of dry besan, Salt and some Red chilli powder.Next, deep fry the bhindi's till they get crisp and somewhat shrunken. In a separate pan, make a tadka by heating some oil and lightly saute cumin seeds, heeng, turmeric and Red chilli powder to taste.Add the fried besan Bhindis and sprinkle salt to taste.Cook on low heat for 15 minutes.Add saunf powder and amchoor for zesty flavor.