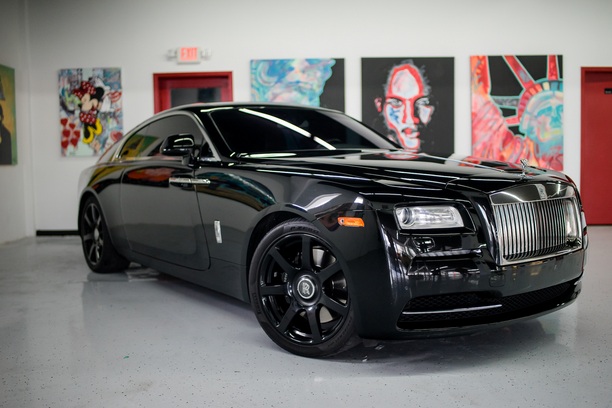 Owning an expensive luxury car is anyone's dream. However, exploring 9 expensive luxury cars in India are truly exciting.
9 Expensive Luxury Cars
Bugatti Veyron Grand Sports
This car tops the list with the highest price of 38 crore INR. It will be available only after 6 months of order. This car reaches 100 kmph in just 2.7 seconds.
Rolls-Royce Phantom Series II
This car is available in two versions starting at 9 crore. It's an epitome of class and luxury.
Bentley Mullsane
This car is tagged with an optimal price of 7.5 crore and paced with hi-fi features viz. Bluetooth connectivity a 2200 watt amplifier, an eight inch multimedia screen, etc.
Lamborghini Aventador
This spacious sports car is priced 5.36 crore. It is powered by a high 7-speed gear box.  It produces 690Nm @ 5500 RPM with the topmost speed of 350 kmph.
Rolls Royce Wraith
This luxury car is priced at 4.6 crore. With a superpower engine this car attains 100 kmph in just 4.6 seconds. Other exclusive features include adaptive headlights, route assistance, etc.
Aston Martin Vanquish
This grand car is priced at 3.8 crore INR. This vanquish is equipped with maximum power and a 6-speed automatic gearbox. It can go up to 100 kmph in just 4.2 seconds.
Bentley Flying Spur
This flying spur creates maximum power with an 8 speed gear box. This variant is tagged around 3.2 crore rupees.
Porsche 911 Turbo S
This Porsche is priced 2.8 to 3 crore rupees. This luxury turbo produces 560 bhp power. It has a 7-speed gear box and accelerates to 100 kmph in as low as 3.1 seconds.
Ferrari California
This car is priced 3 to 5 crore rupees. It features a unique gearbox and its performance is very high.
These cars with so many incredible features are bound to blow-up your mind.