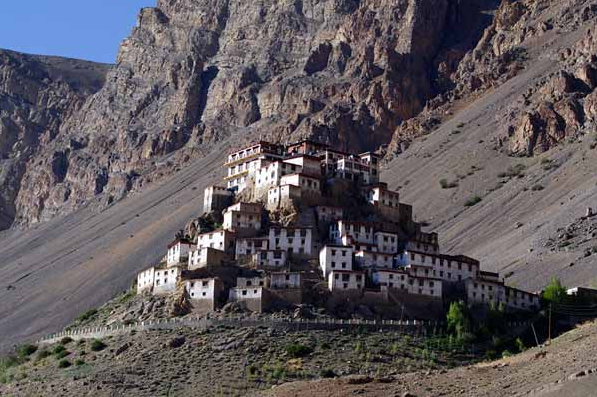 Last year in the month of June I visited to beautiful place in India known as Leh and Ladakh. In June there are several places India, which you will love to capture in your camera. When I visited Leh and Ladakh, the climate was fantastic. Warm climate in day while bit colder in night. In all it was a adventures and pleasant trip. Let us read about more places in India which you can visit in India in June.
Best Places to Visit in India in June
Ladakh
Ladakh is also referred as "Little Tibet" and is one of the finest destinations for travelling during summers in Northern India. It is enwrapped with Karakorum Range with its snow clad peaks.  Take the road trip to this place if you are up for some thrilling experience.
Spiti, Himachal Pradesh
You should be planning your trip to spiti if you are into mountain biking. It is a place to visit in June in India that can offer a ride you don't want to miss. Spiti also has a bit of every colour from some of the highest lakes in the world, monasteries to an unseen charm of these mountain desert valleys.
Manali, Himachal Pradesh
Picturesque views, ample opportunity for adventure sports and tranquillity makes it as the perfect holiday destination. The River Beas with its streams, the monuments and the monasteries with its comfort and the bounding Himalayas with is magnificence attracts the visitors and provides the most heartening experience.
Gangtok, Sikkim
Sikkim is bound by the magnanimous Himalayas and the tributaries of River Teesta in the city. The Buddhist monasteries, caves, lakes, waterfalls and trekking paths provide with immeasurable opportunity to feel blessed to visit it.
Mudumalai, Tamil Nadu
If your idea of this summer is about exotic flora and fauna, spotting wildlife around lush green forests and bird-watching with skies filled with rare varieties of birds, then Madumalai is beyond perfect. With views inherited from the Nilgiris, Madumalai National Park can offer you a truly unforgettable June.
Mount Abu, Rajasthan
Mount Abu provides a break from the roasting temperatures and arid terrain of Rajasthan. This place is majorly visited by middle-class families and honeymooners from the alcohol-dry state of Gujarat. It is of great spiritual importance for both Hindus and Janis and has over 80 temples and monuments, the most notable one being the famous Delwara temple.
Coorg, Karnataka
Coorg is also referred to as the Scotland of India. Coorg is one of the best hill stations of India. Royal beauty, adventurous sports and lush environment are the peak of this place. It is one of the best vacations for a June holiday.
Andaman and Nicobar Islands
It is the most amazing tourist destination for the summers. It is the diverse wildlife of the island or the opportunities to pursue water sports or the experience with rich archaeology these islands have it all. The light and sound show portraying the history of Kala Paani is a must attend event.