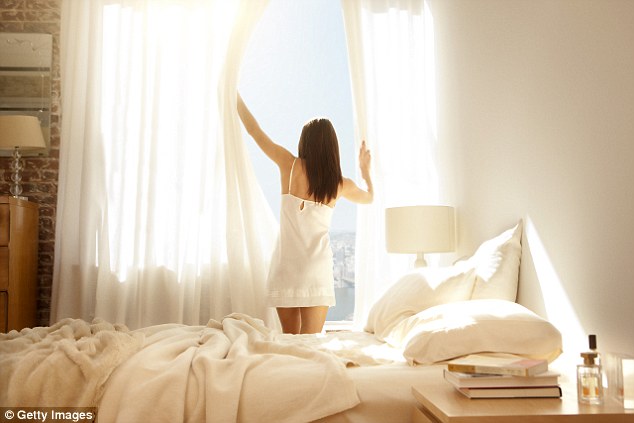 If you have been an anti-morning individual till yet and wish to wake up early and accomplish your long-term desire, then you could simply follow the 5 simple strategies that assuredly assist you to successfully rise up early:
Hacks to Wake Up Early
Picture the ideal morning of yours
This is one of rarest situations wherein you can turn your fantasy into a reality. Picture yourself like a morning person and get inclined to practices such as drinking coffee on the patio, reading your loved book or doing yoga and meditation. Create the groundwork for your beautiful morning.
Reveal your plans to your loved ones
Primarily share the changes you want to make with those with whom you live since they will also cooperate and adjust their schedules with new routing of yours. Mention it only after you have achieved a considerable progress. Otherwise, it could have a negative impact on your mind frame.
Find an alarm that is more soothing
Instead of weird alarm clocks you could wake up early in the morning via the lovely sound of a radio with least abruption, which in turn helps you to in the transition of waking up. Select the alarm that best suits your mood.
Practice pressure-free mornings
What usually we lose as an adult is the freedom feeling which we have when we are kids. There is neither a schedule pressure nor goals and deadlines. As kids we are emotionally satisfied and imagine that anything is possible. Establish a schedule of what you love in your morning routine to make your day motivated and refreshed.
Keep your accomplishments track
One of the easiest motivators in this case is to keep a good track of your accomplishments. This not only provides you a calm sense day round, but also avoids the upcoming distractions or interruptions that prevent your goal accomplishments.
These simple 5 hacks are trusted options to make you a morning person.