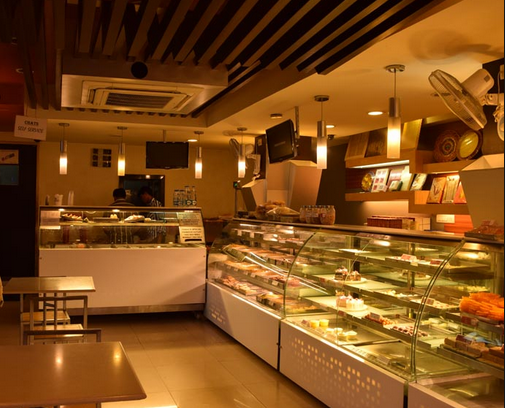 Diwali festival of lights is incomplete without sweets and savories. Adding to the bursting of crackers sweets comes second in the celebrations. Sweets gifted as an expression of love to friends and relatives. Bangalore the software hub of India, in which people from all over India lives and work. You can get your favorite sweets and savories like Chakali, Gujiya, Ladoo, and Chivada at these nearest sweet shops.
Places in Bangalore To Buy Delicious Diwali Sweets:
Let read the places where you can get the Diwali sweets and savories.
Sri Venkateshwara sweet stall, Balepet
The sweet stall is known for making sweets with fresh ingredients and every bite tempts you to ask for more. You can get above savories, apart from traditional Indian sweets. Some of the guests to this shop include late president Dr. A.P.J. Abdul Kalam.
Kanti sweets
Founded in 9957, this is one of the Bangalore's busiest shops to buy Diwali savories. You can get all kinds of Indian sweets and savories, by direct and online.
A2B Vegetarian, Indira Nagar
This shop offers sweets from South Indian and north Indian varieties. Made with high-quality ingredients the shop is known for high standards. They have many branches across the city.
Shree Mahalakshmi Sweets, Basaveshwara Nagar
The shop is the best place to buy Mithai and other savories. They offer vegetarian sweets made in-house with 5 branches.
Jai Jinendra, Koramangala
This is the shop you have to wait for some time to take orders, this shop always crowded even in ordinary days. Known for their quality they offer special Diwali savories of your choice.
Anand sweets, Commercial Street
Anand sweets and savories are well known for their hand-crafted Indian sweets. Their headquarters are at Commercial Street and with branches at 5 locations in the Metro. They are the first sweet shop in the city to make premium handmade sweets and offer a wide range of sweets in Indian varieties.
Dadu's sweet shop
This is one of the shops to order your favorite Gujiya, made with badam, pista.
The above post gives you the shops from which you can get Diwali sweets.