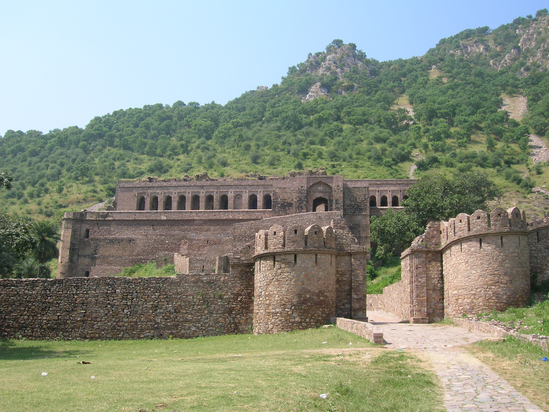 Mysteries have always captivated the human kind. When it comes it India, experts considers the country to be a mysteriously rich country. Give your adrenaline a rush by visiting the below haunted places in India.
Haunted Places in India
Bhangarh Fort in Rajasthan
Bhangarh Fort is one of the peakspooky places in India. Though this place is prohibited to visit after the sunset, yet it attracts a good number of tourists from all over India. The story goes that a magician fell in love with a princess of the area knowing about their fortune. However, he decides to make her surrender under spell. The princess knowing of the plan kills the magician. Before he died, he made the place a doomed one.
Mumbai's D'Souza Chawl
Stories speculate that a woman fell in the well in the chawl and died asking for help. Most of the people of the area are of the opinion that they have seena women moving near the well. This has made the place a haunted one.
Pune's Shaniwarwada Fort
Disturbing events have been recorded regarding the fort. The story unfolds in a manner where a price was murdered by his relatives. Sounds of sharp shrill in the nights have been previously recorded. Visiting the place at night is prohibited.
Meerut's GP Block
People have often reported of noticing four boys drinking alcohol by candle light. After discovering the ghostly appearances, people abandoned it.
Dumas Beach
It was a burial ground for Hindus in the past. Many people have mysteriously disappeared in the past and never returned nor were they found.
Ramoji film city
Though this place is overcrowded, women have been attacked by ghosts and heard knocking sounds at their washroom's door.
Raj Kiran Hotel
One of the rooms in the hotel is haunted and the guests staying there have reported supernatural events.
Sanjay Van in New Delhi
People have often seen a women dressed in white sari moving round the cremation ground.
Dow Hill in Kurseong West Bengal
Dow hill is another haunted place where a headless boy has been noticed moving around the place. This is considered as numerous murders have taken place in the forest.