The Blackpool Tower is one of the most attractive destination in the United Kingdom for the locals as well as the tourists to hang out and spend time at. The place is quite extravagant due to its fine structure and elegant architecture. You can find a lot of attractions inside the tower. It is a 518 tall tower and is counted to be the 120th tallest in the world as a free-standing tower. The tower is also the common name for the tower buildings.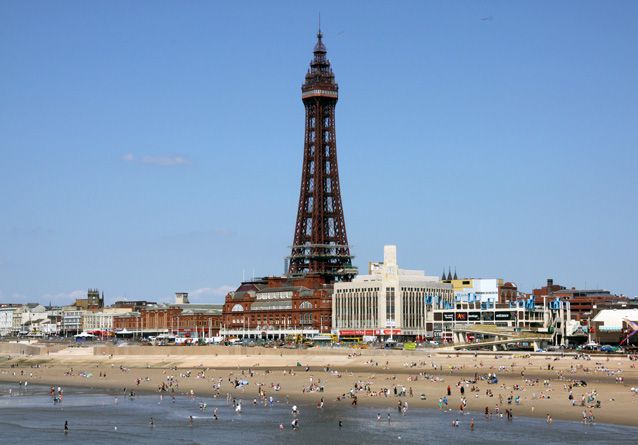 Things to do in Blackpool Tower
The Blackpool Tower Eyelets you have a 360-degree view of the sky around the city with its glass viewing platform. You can take a view of the entire city. The views are even more enhanced at the night with the starry sky and the city lights.The Blackpool Tower Circusis the circus where you can enjoy and be a part of various fun stunts and tricks performed by the people of the circus.
The Blackpool Tower Ballroom is one of the most royal and luxurious ballroomsand is stunning with its features. The most fantastic receptions take place here.The Dino Golf is for the people who are in love with this sport are going to have fun in enjoying it with many others and having a tough fight competing against each other.
The Blackpool Tower has a three-storey block with an aquarium and a cafeteria on the ground floor, the tower ballroom, the roof gardens, an entertainment complex, and a red brick block. The gardens make a beautiful spot for recreation and for witnessing the extraordinary beauty of the variants of the flora.
There is also a tower circus which is explicit and makes a wonderful themed attraction for people who which to visit. The tower has been listed in the grade 1 building list of the year 1973. It has been categorised in the section of observation tower and radio tower both. The tower is owned and managed by the Blackpool council of the Merlin Entertainments Group.
These are few of the things you can do in The Blackpool Tower. Let us know what are other things you wish to do here?