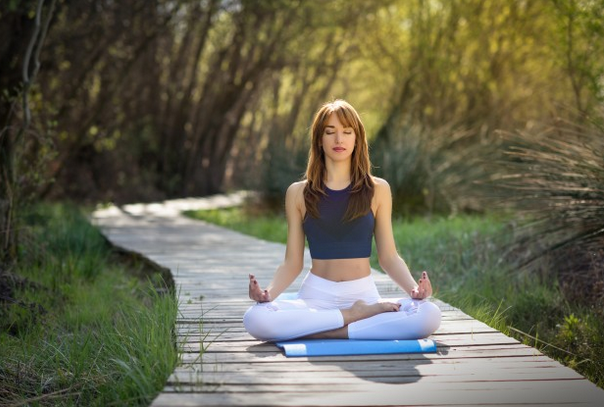 Extra calories are causing stress in your relationship? Are you confused to choose between gym and yoga? They have their own benefits and one can hardly make a comparison. Fitness style gurus are of the opinion that gym is a faster and easier way to lose weight; however, it can make you tired for the whole day.
People often wonder whether they have to visit gym even after yoga classes. Now there are dozens of reasons which gives yoga an upper hand in comparison to gym.
Yoga better than Gyming
Yoga rejuvenates the whole body along with the inner soul and mind. It would help in toning your body along with infusing positivity in your soul. You can enjoy the moment and feel refreshed unlike gym where you only concrete on your body condition.
Suffering from digestive problems? Yoga can help you out through stretching and twisting. Your inner systems benefit a lot and body is detoxified. You can develop this while losing the extra calorie. A gym session can never be such useful where the concentration is on muscles and cardio.
The economic part of yoga is you do not need to spent money for getting lean. Just beginning with Surya Pranaam can make your day. Unlike gym, you need not hire a trainer and invest good amount to grow slim.
Feeling stressed? Practise yoga right at the beginning at your day and see the energetic self, active the whole day. Calmness and peace prevails in your mind throughout. While in gym, your stress can be heightened with loud melody and light.
Yoga can be practised anywhere anytime. The gym goers have to manage time in between their busy schedule creating a problem in their hectic schedule.
Still thinking about which one to choose? Get a mat, begin with meditation and see the difference in you as well as around you.