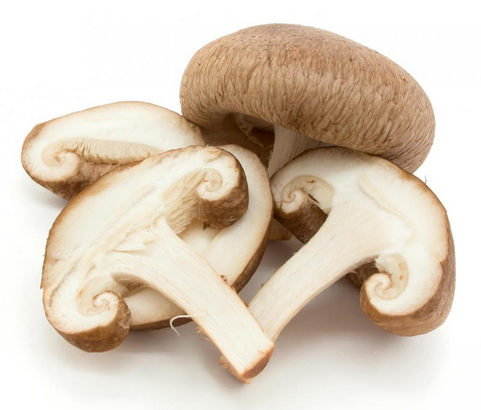 Mushrooms are rich in nutrients and vitamins that are good for health. Many don't know the values of mushroom. Those who knew don't know how to make use this rich fungi bacteria yeast plant. You can use mushrooms to make any recipe of your choice. They lend rich flavors and meaty structure. Read the post and make a recipe with mushroom and enjoy the yummy taste.
Here are the 9 ways to cook with mushrooms.
Mini mushroom pizzas
It is much healthier than normal pizza dough. These baked mushrooms further dressed up with tomatoes, garlic, smoky bacon, and mozzarella. It is a delightful recipe party canapé.
Mushroom stroganoff
This recipe is free from gluten, wheat and dairy.  Yummy and mouthwatering rich taste, made in twenty minutes. Serve with eggs for a banquet twist.
Salad
Roast and grill the mushrooms. It gives them a smoky flavor and rich aroma found in salads like this recipe made with crispy romaine and Bosc pears.
Club sandwich
Use Portobello mushroom for making this type of sandwich. Top it with cheese, avocado, sprouts, and cucumbers.
Mushroom pancetta spaghetti
The recipe tasty one and best for chilly autumn evening; the cheese and mushrooms are made for each other.
Mushroom and chestnut soup with truffle oil
The sprinkle of truffle oil in the recipe brings out a wealthy, crazy flavor from flat mushrooms and porcini. A bowl of goodness even the olive oil cannot give.
Mushroom risotto with meatballs
During autumn you require extra protein. Pack your lunchbox with a blend of recipe made from mushroom risotto and meatballs, the taste even the kids like.
Stuffed
For a decent vegetarian recipe first roast the mushrooms, the top with cheese before broiling.
Mushroom burger
It is a burger, but made with mushroom. It is bread-free, topped with silken tofu, sweet potato, avocado, and Edamame beans.
Mushroom is a very good and worthy food variety to make rich and delicious recipes. Try the above in your home and delight your hubby.