Oily skin means lots of pimples, patches and stickiness on the face. I can't tell how much I hate oily skin. And irony of my life is… I possess oily skin!! If you too possess oily skin, then you must have known how difficult and essential it is to take care of your skin. Of-course, who on earth loves greasy face? With the arrival of fall and winter, we people with oily skin take a sigh of relaxation. The atmosphere becomes cool and which is really good for oily skin.
9+ Winter Skin Care Tips For Oily Skin Type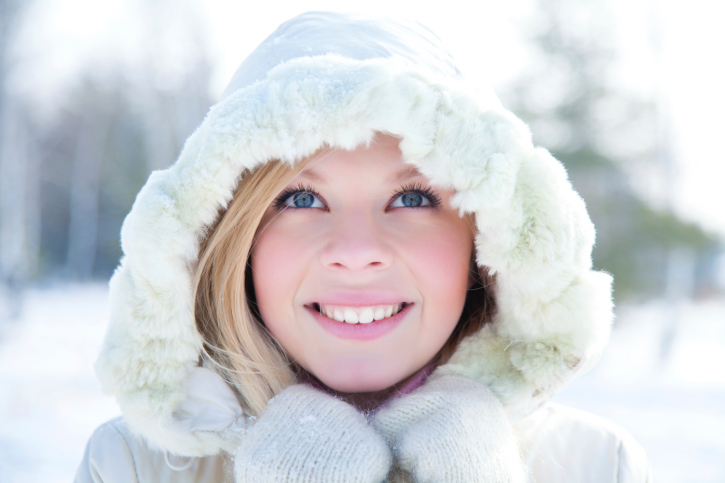 But this doesn't means that you will stop taking care of your skin!! And of-course, with the change of season… you will have to change your skin care routine too. Now if you are wondering what should you do with your oily skin to keep it safe, supple and glowing in the winters, then this post is here to the rescue!
In this post, I am sharing the winter skin care tips for oily skin that have worked for me. You must follow these tip and you will surely be able to look like a beautiful nature's blessed child in winters!
– Remember to exfoliate your skin in every two or three days. Prefer using exfoliator with vitamin E in it.
– Do NOT use petroleum jelly
– Use oil-free moisturizer. You can pick up a gel based or water based moisturizer that are especially made for oily skins.
– Bathe with warm water with few drops of tea tree oil in it. This will help prevent the loss of moisture from your skin
– Drink lots of water and stay hydrated.
– Use Oil-free based make up products. But make sure, those products are enriched with essential oils like tea tree oil in them.
– Use a soft towel to wipe your face and body. Don't rub harshly… thus may result into loss of moisture from the skin leaving patches and rashes behind!
– Follow daily cleansing-toning-moisturizing routine. It is very important.
– Prefer using shower gel or body wash over soaps.
– Pamper your skin my steaming it once in a week.
So, these were my skin care tips for you. I follow them very strictly and I would suggest to you to do the same. Stay beautiful and enjoy winters to the fullest. After all, we all love winters. Isn't it?
image source: pinterest.com