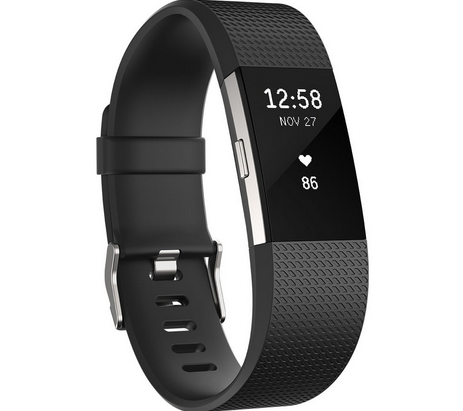 About to buy yourself a new gadget? Retain your current smartphone and buy a fitness tracker instead. They offer a fun and interactive way to make one fit and active whilst being a cool fashion accessory at the same time.Major manufacturers are realizing the same and launching new fitness focused wearables.
Best fitness trackers
Fitbit Charge 2
The Charge 2 is more than just a standard fitness tracker though and comes with features such as multi-sports tracking through which you can track various activities such as walking, weight training, treadmill running, cycling as well as smartwatch notification support.
Xiaomi MI band 2
No other fitness tracker on the market can compete with the Xiaomi MI Band 2 in terms of sheer value for money. TheMI Band 2 comes with an OLED display, activity and sleep tracking, smartphone notifications and also a heart rate scanner at just Rs 1,999.
Fitbit Flex  2
It is a device which revels in its simplicity. It is just a fitness tracker. The fact that Fitbit has also made the device look rather attractive is another advantage.It records calories burnt, steps taken, hours slept and distance traveled.
Garmin Vivofit 2
The Vivofit 2 is different from the crowd when it comes to battery life. Most fitness trackers need to be recharged once every 5-8 days, whereas the Vivofit 2 is powered by a coin-cell battery that allows it to be used for 1 year on a run.
Garmin Fenix 3 HR
The Garmin Fenix 3 HR is not cheap as its base variant starts fromRs 50,999. But it is the ultimate gadget for the committed fitness enthusiast.Additionally, the watch can be used while swimming as it is water resistant up to 100 metres.
Samsung Gear Fit 2
The Gear Fit 2 comes with a heartbeat sensor as well as an inbuilt GPS sensor that negates the need to carry your smartphone with you on runs.Additionally, it also features a notification system which allows any notification that comes on your Android smartphone to appear on the device.