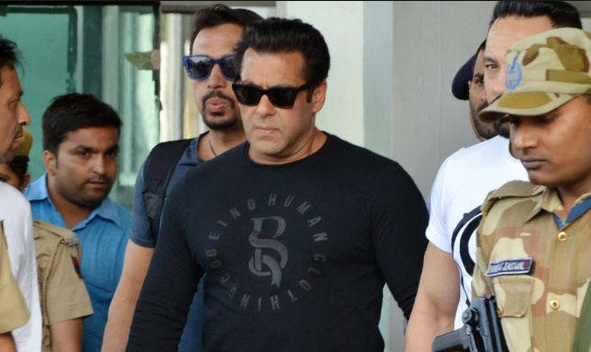 Salman Khan, the tiger of bollywood spent a night at the Jodhpur Central Jail for blackbuck poaching case. Salman was sentenced to 5 years in prison on 5th april 2018 for killing 2 blackbucks 20 years ago during the shooting of Hum Saath Saath Hain along with Saif Ali khan, Tabu, Neelam, and Sonali Bendre. However, the Jodhpur court acquitted other bollywood colleagues giving them the 'benefit of doubt' for this incident in 1998.
The sources informed that Salman was lodged in barrack no. 2 with level 3 security as a gangster had reportedly said he would kill Salman in Jodhpur and this gangster is in the same jail.
Today(6/4/2018), the bail plea for Salman khan was to be heard at session court in Jodhpur. Salman's lawyer Mr. Mahesh Bora along with Salman's sister Arpita and Alvira were present for bail plea hearing. The jodhpur Session Court has said that it will give the decision tomorrow (7/4/2018) on 10:30 morning. We have to wait till tomorrow for final decision.
 —– UPDATED ON 07-April-2018 —–
Bail granted for SALMAN KHAN.
Jodhpur session court granted bail for Salman Khan. It's a sign of relief for Salman's family, friends and fans.