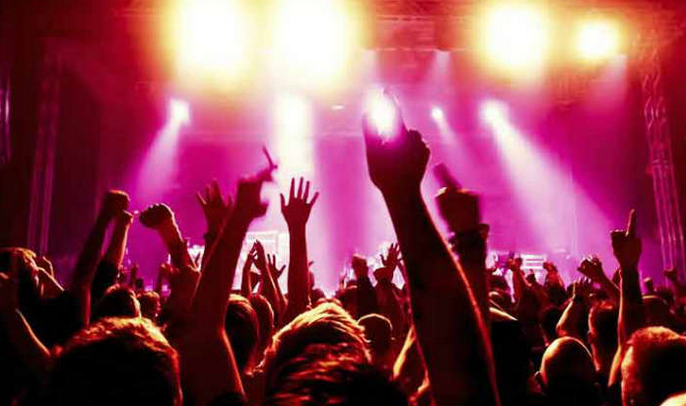 The last month of this year is here and with that begin lots of festivities including that of Christmas and New Year. We shall be doing a series of posts on the New year parties and events . This one is exclusively about the New Year parties in Mumbai. In this small post, we cannot list every party that is lined up towards the end of this month. So, we shall provide you follow links to sites where you can find lots of listed events and new year parties. You can then make your choice as per what floats your boat!!
New Year parties In Mumbai
Hope this will lessen your headache of choosing where to go in order to have a blast this New year's eve.Also, if you are an event or party organizer and are planning to arrange a New year bash, then you must check out Goeventz and collaborate with them to sell tickets!
Essel World Bignite 2017:
Everybody knows about Essel World as it was one of the first few good amusement parks in India. A few know that Essel World conducts a grand New year party in Mumbai. Here, you can witness fireworks, ear popping music, DJ floor , dance parties and amazing food. Be a part of the Essel World's BigNite by paying just INR 1390 on Goeventz.com. This pass would allow you to access both the parks, all of the five dance floors, enjoy the fireworks and be a part of the magical parade.
Kiss of The Heyday, Kitty Su:
If you prefer to party indoors and would like to protect from the winter chill !! Be a part of the Kiss of The Day at The Lalit's amazing at Kitty Su lounge. This happening indoor party would feature Garth Adam and many more. You can avail a good early bird discounts at Goeventz.com. Hurry up, as the cost of the tickets and packages are expected to rise, as the event nears!
New Year's Eve In Mumbai's Malad Bungalow:
This is one New Year's Party being organized in a 15,000 Square Feet open air space in Mumbai's posh Malad Bungalow. There shall be loud music, delicious food, drinks and fireworks, as well. Tickets starting at INR 999 per head. For more, please check out the details at Goeventz.com
Other New Year parties in Mumbai
About Goeventz:
is user friendly platform that lists various events, seminars, marathons, parties and concerts being organized around the city. You can shop for event tickets in your city and any other city, around the world. It's not only a good platform to buy tickets but also for a good interface to sell tickets for your events.
Benefits of buying tickets on GoEventz.com
● It is trusted by thousands of event organizers and lakhs of customers across the globe.
● 100% Secure payments using industry standard encryption.
● Govt of India Certified organization.
image source – india.com