In India most of the ladies use sanitary pads for managing with their periods. Today working women and college and school going girls need long lasting and high quality pads.There are pads for heavy flow days, for nights and for lighter days. Choosing from this huge variety becomes difficult. So here is a list of top 6 sanitary pads available in India.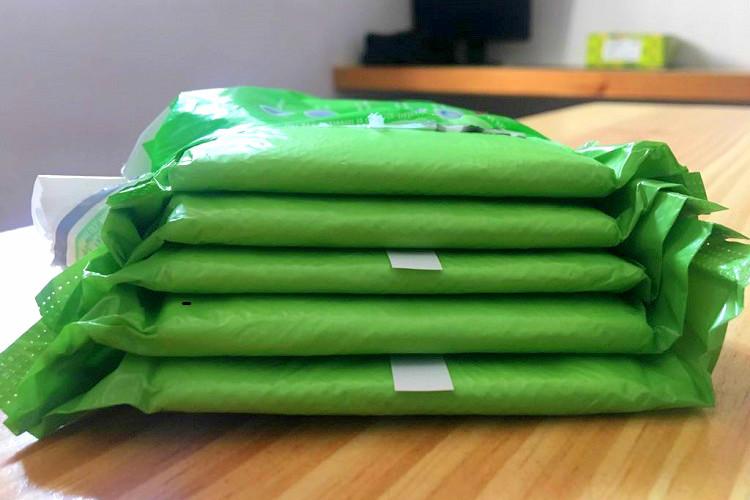 Sanitary Pads in India
Whisper Ultra Clean XL
These Sanitary Pads provide long lasting protection and have a super absorbent core. It pulls away leakage from the edges. The wings are longer and give you extra protection. Priced at Rs. 135 for 15 pads.
Stayfree Dry Max All Night
The Stayfree Dry Max All Night is an ultra-thin pad that helps you sleep without worrying about leakage. It is very thin and is highly absorbent. It is priced at Rs. 70 for 7 pads.
Sofy Side Walls
Sofy Side Walls has special walls on the side of the pad that avoids leakage during movement. It fits your body perfectly and absorbs fluid quickly. It also has a dry net sheet to keep you feeling dry all day. It is priced at Rs. 120 for 15 pads.
Stayfree Dry Max Ultra-Thin
This Stayfree pad is perfect for day use. It is super thin and is highly absorbent that helps to keep you dry all day. Its gel based core absorbs fluid rapidly and keeps you dry. It is priced at Rs.65 for 8 pads.
Whisper Choice Regular Wings
Whisper Choice is an ideal pick for the last 3 days. It comes with wings and the soft material makes you feel comfortable. It controls odor and is attractively priced at Rs. 26 for 8 pads.
Carefree Panty Liners
This is one of the best products for the initial and last days of periods. They help you remain worry free about staining and without the hassle of wearing a pad.The soft material helps you to feel comfortable at all times. A pack of 20 pads costs you Rs 80.