Hello readers,
I am Apoorva Bhandari from Team Splendid lifestyle! Today, in this write up, we shall be talking about Four Points By Sheraton –  Jaipur. This is one hotel located at an easily approachable distance from the Jaipur airport as well as Railway station. This is prime location situated behind Big Bazaar located in City Square mall. So, small stuff to munch on, something you forgot to get from your home while traveling can easily be purchased from the Big Bazaar.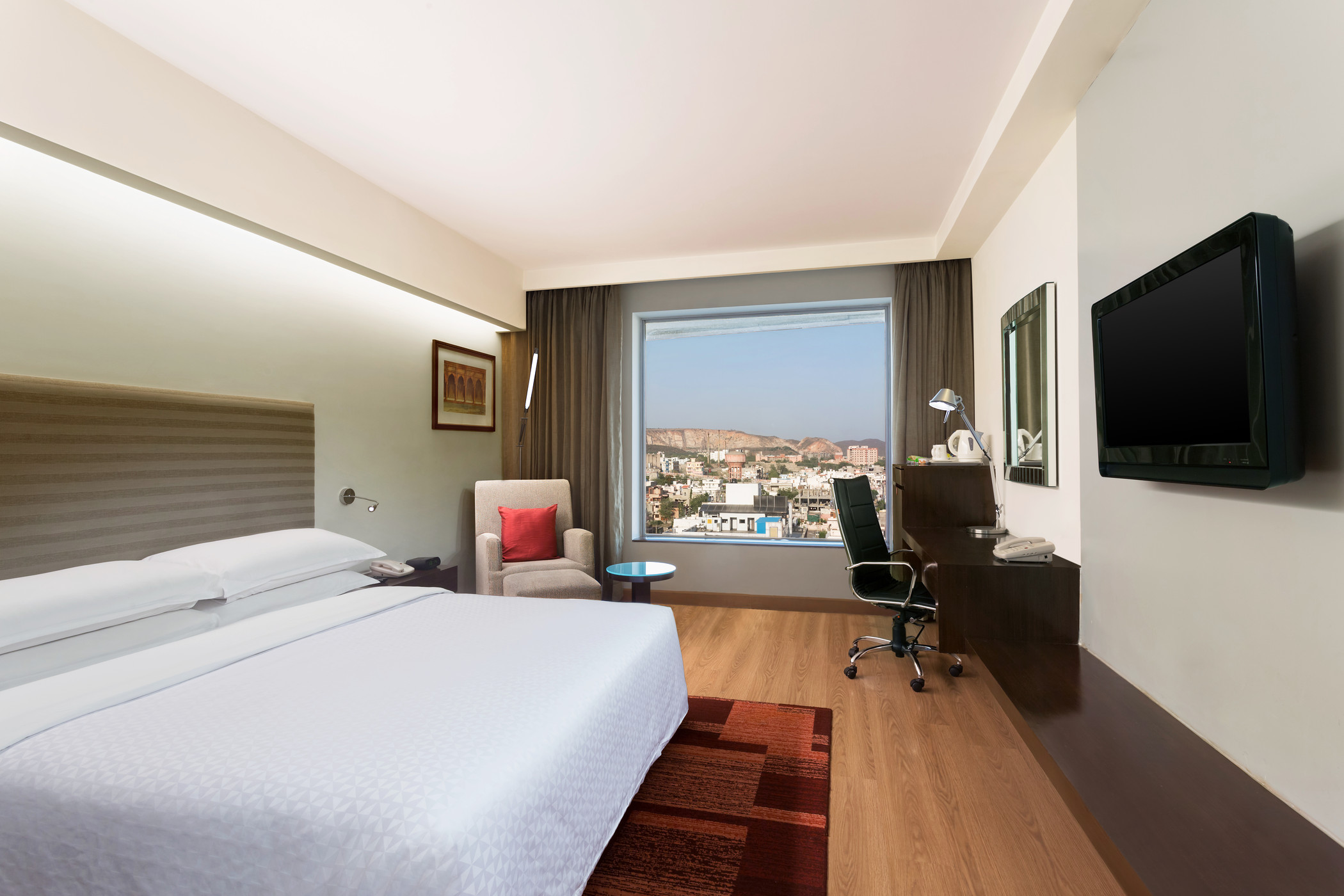 I will now start describing the hotel, starting with it's  lobby cum reception area. The lobby is done in marble and the receptionists attend you in  a very pleasing manner. You get a welcome drink upon arrival. Since, this is Summer season, we got Aam Panna. The staff assists you to drop you till your room.
There are a total of 114 guest rooms in this hotel all equipped with 32 inch LED television and four points bed. Upon arrival in the room, we instantly got a very comfortable vibe in this best hotel in Jaipur. The standard room has a comfortable bed, a study area, a mini bar, a television and attached bathroom cum loo. Toiletries are provided and replaced, each day. The room has two complimentary mineral water bottles and tea/ coffee and milk powder pouches. The rooms are air conditioned.
My room was on the Fourth floor, which is luckily the same floor where the gym, Spa and Swimming pool are located. The Spa, out here at Four Points by Sheraton has an interesting name called Zivaya. Gym has good equipment for strength training and cardio workouts. The gym opens at 6 am and is open till 8 pm. You can relax after the workout by availing the steam room facility or my going for a dip in the pool. The spa has two areas, one that is just adjacent to the gym, which is basically, a couple spa room. Two individual spa rooms are located in a cozy area, at the end of the lobby. They offer a variety of massages to choose from.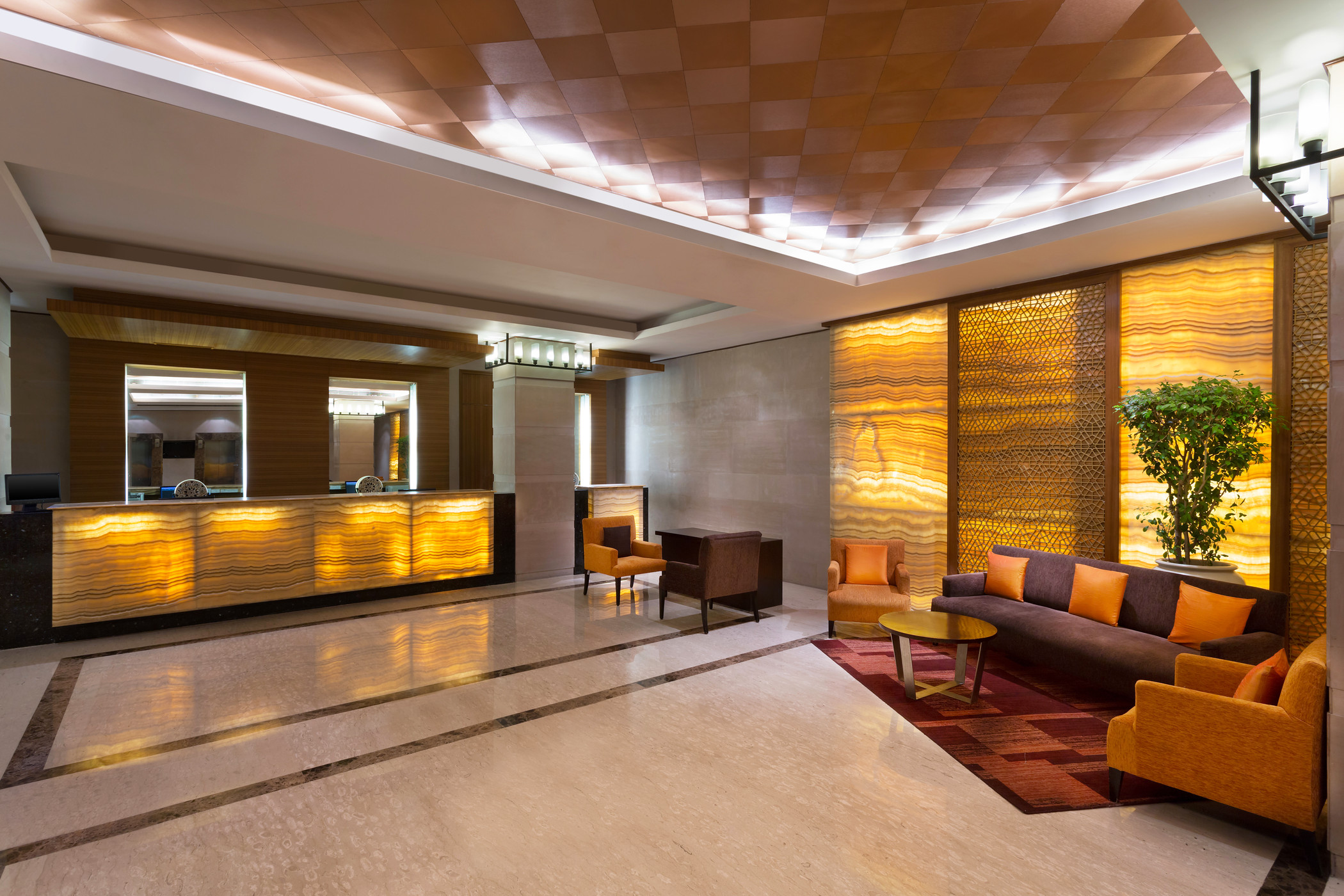 I chose the aromatherapy oil massage that was done with warm olive oil. However, they also have readily available Rose oil, Lavender oil etc. which you can request for your massage, if you prefer.The therapists, out here are well trained and make you feel relaxed and rejuvenated. Spa is followed by steam and shower.
They have their restaurant on the Third floor that is called, "The Eatery". Right outside the restaurant, there is a boutique shop that sells Jaipur handicrafts, local Jewellery and clothing. So, just in case, you could not find enough time for shopping, you can buy souvenirs for folks back home, right here. I really recommend the Meenakari stuff found here.
The restaurant lays out a grand buffet, for each meal. However, you can always order, individually. The meals are served fresh and are delicious.The executive Chef out here is, Mr. Arun Awasthi. Chef Arun has round about 17 years of experience in the Culinary and Hospitality industry. He has been associated with World class hotels in India, such as: The Claridges NCR, Trident Hotel in Jaipur, Hotel Jaypee Palace in Agra, The Westin Gurgaon. So, expect nothing but the best food here at Four Points by Sheraton that looks, smells and tastes good and is prepared with freshest, purest ingredients with an extra dash of love and passion!!
They have a bar cum fast food corner called Best brews for cocktails, mocktails and light snacks.In room dining is available here, 24*7. We ordered Paneer tikka, Daal tadka and Lachha paranthas for lunch and they were served very hygienically and tasted awesome.
There is a 3800 square feet business centre equipped with fast Wifi connection, loudspeakers, needs for Audio visual presentations. As many as, 175 attendees can meet up in this business centre cum conference hall. Last but not the least, every night stayed with Four points by Sheraton helps you accumulate certain Loyalty points that convert as handsome discounts on your subsequent stays.