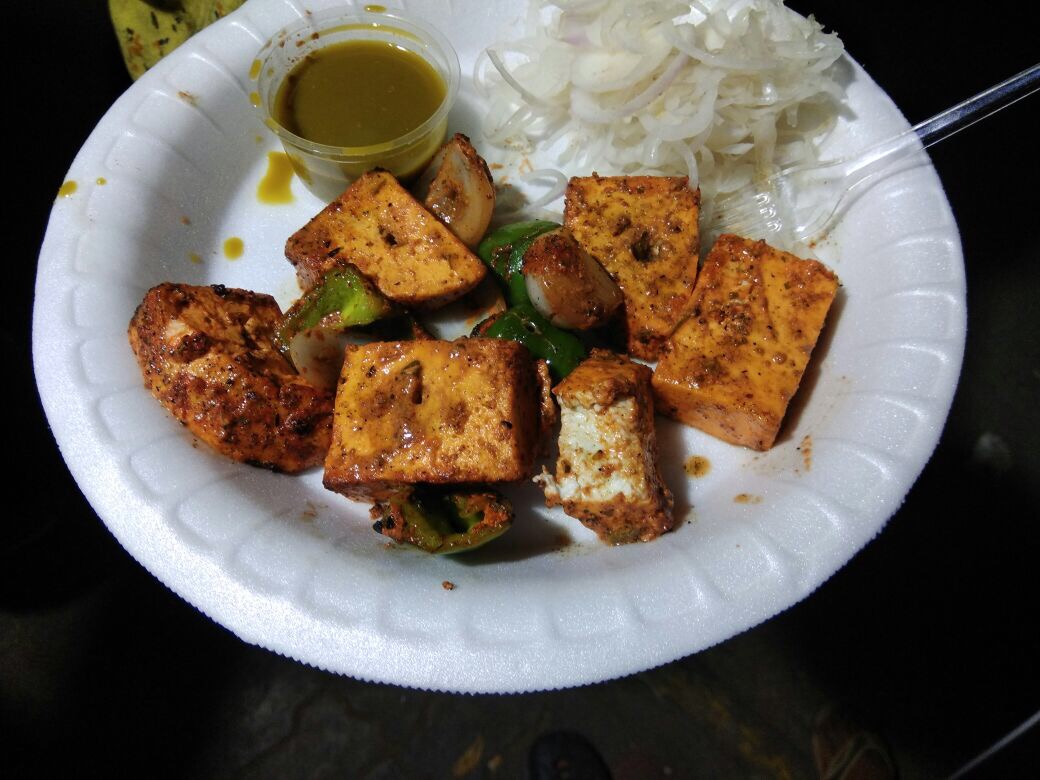 Tandoori Tikka, oh the name itself it's tempting. Being a Vegan, I love paneer a lot! Thus I thought to share recipe of paneer tikka with you all. Friends don't be panic it's very easy to make and you can make it at your home with very simple method.
Paneer Tikka is authentic tandoori dish which is marinade and then grilled. It's not necessary to have tandoor or grill at home. Paneer Tikka can be easily prepared at home with the help of greased tava. It hardly takes 10 minutes to prepare and 15 minutes to cook.
How to Make Paneer Tikka at Home?
Serve: 4
Ingredients To Make Paneer Tikka At Home
Marinade
Lemon Juice – half teaspoon
Chili Powder – half teaspoon
Cumin Seeds – roasted and ground half teaspoon
Fresh Curd – three fourth cup
Ginger Paste – half teaspoon
Green Chili Paste – half teaspoon
Black Peppercorns Powder – one teaspoon
Carom Seeds – half teaspoon
Fennel Seeds Powder – one teaspoon
Turmeric Powder – three fourth teaspoons
Bengal Gram Flour – one third cup
Oil – one teaspoon
Salt – according to your taste
Saffron Strands – few dissolved in one tablespoon of milk
Other Ingredients
Cottage Cheese (Paneer) 12 cubes – cut into 50 mm.
Oil – one tablespoon for cooking
Chaat Masala – one teaspoon
Fresh Coriander – Chopped finely.
Onions – peeled and separated each and every layer
Capsicum – cut into square shape
Method to make Paneer Tikka At Home
Take a big bowl and add paneer and marinade ingredients. Mix and toss gently and keep this mixture aside for at least half an hour.
Take one Satay Stick and arrange 3 pieces of paneer and capsicum and onions between them. Do the same process with all the satay stick.
Take a non stick tava and at a medium flame you need to cook paneer. Once tava is hot spread some oil and then keep those satay stick on tava. Once Paneer is light brown in color, remove from flame at keep it in a plate. Sprinkle chaat masala and coriander and serve immediately.
Tips –
You can even make paneer tikka same way on a barbeque grill, tandoor, OTG till paneer turn light brown in color from all sides.
Hope you all loved reading my favorite and easy recipe. Stay tuned, many recipes coming on its way!