The Coffee culture is a comfortable lounge for coffee lovers.Well, I am a big-time Coffee enthusiast and I like trying out different brews of coffee.I often visit coffee shops to ease out my worked up mind and spend hours reading a novel or something. The Coffee Culture is located in Gole Market,Mahanagar, Lucknow and offers great tasting coffee and delicacies from Italian and Mexican cuisine. The operating hours are from 10 AM to 11 PM.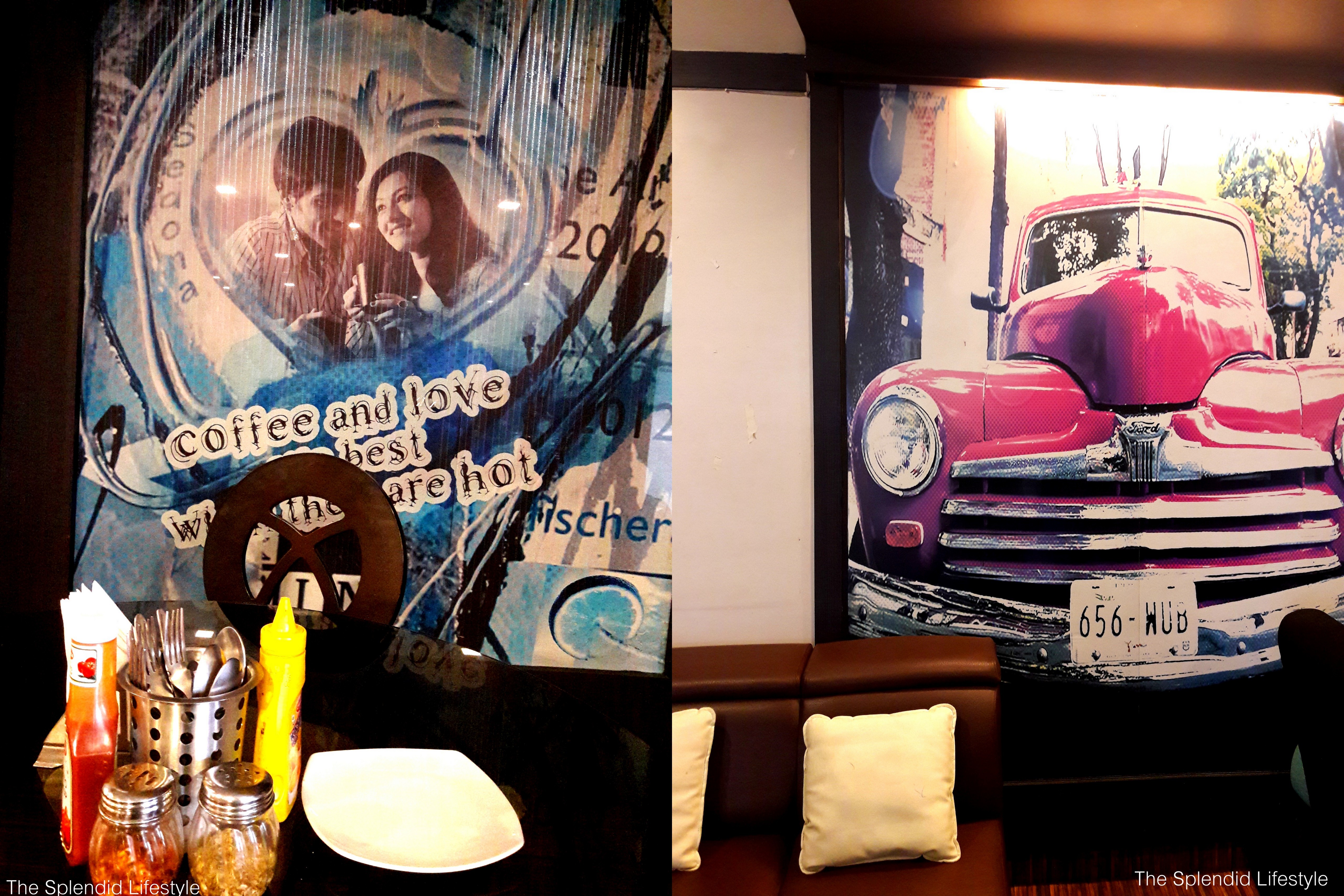 The interiors of this place are very home-like with comfortable sofas to spend a couple of hours, just lazing around the place and reading some nice magazines or just chatting with friends over a cuppa coffee.What I found really interesting were the life-size murals of vintage cars, city streets adorning the walls.The place is air-conditioned during summers and maintains a cozy temperature during Winters so, you can escape the extremes of weather here and enjoy and unwind.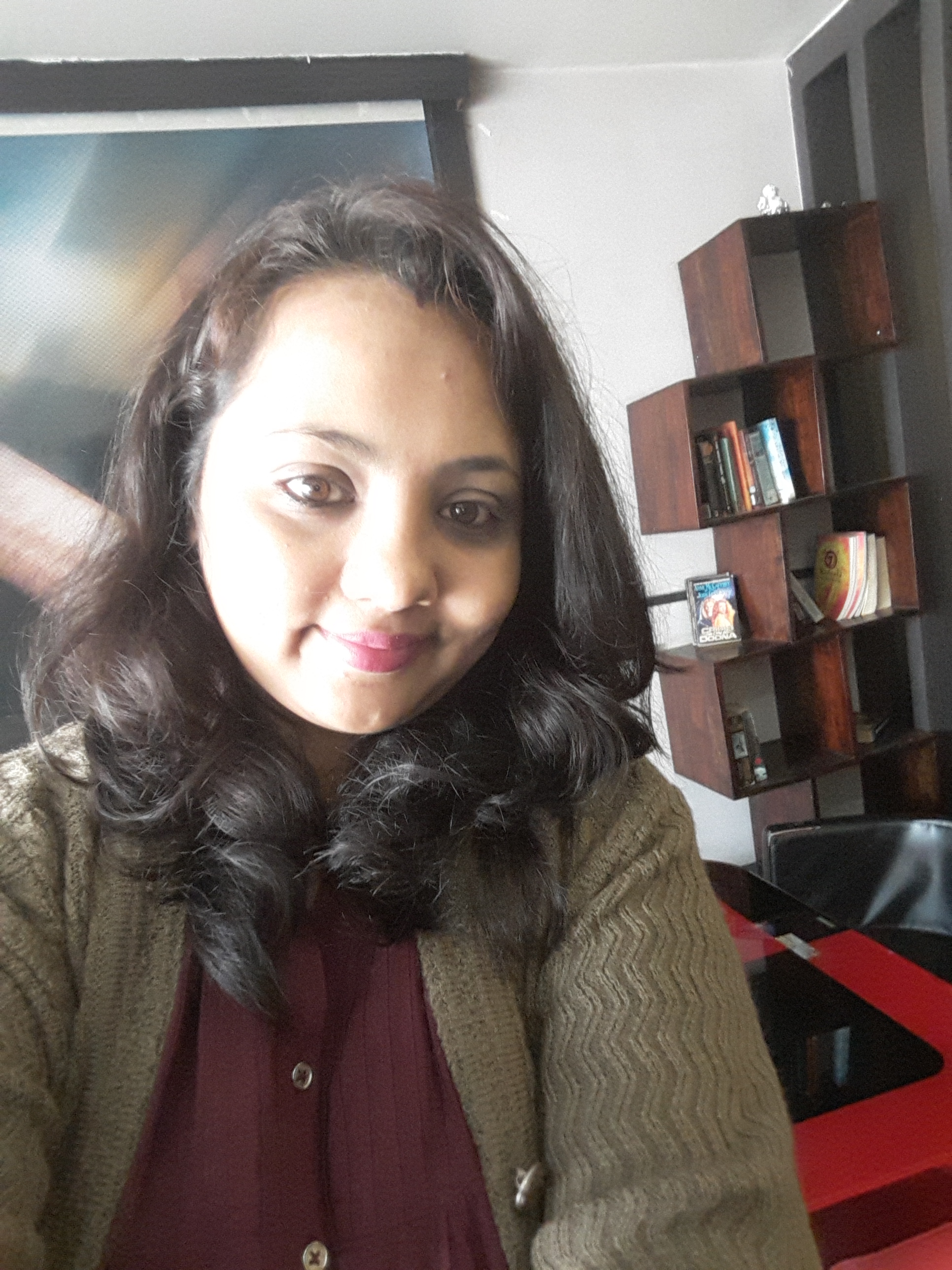 If you are with a bunch of  buddies and want to enjoy a laid back evening with fun and frolic then, there is a sling swing and round tables in the balcony for you to get comfortable and enjoy the pleasant breeze of Lucknow. Apart from the regular Sofas, there is also a separate party area for birthday parties.There is a separate smoking zone here, as well.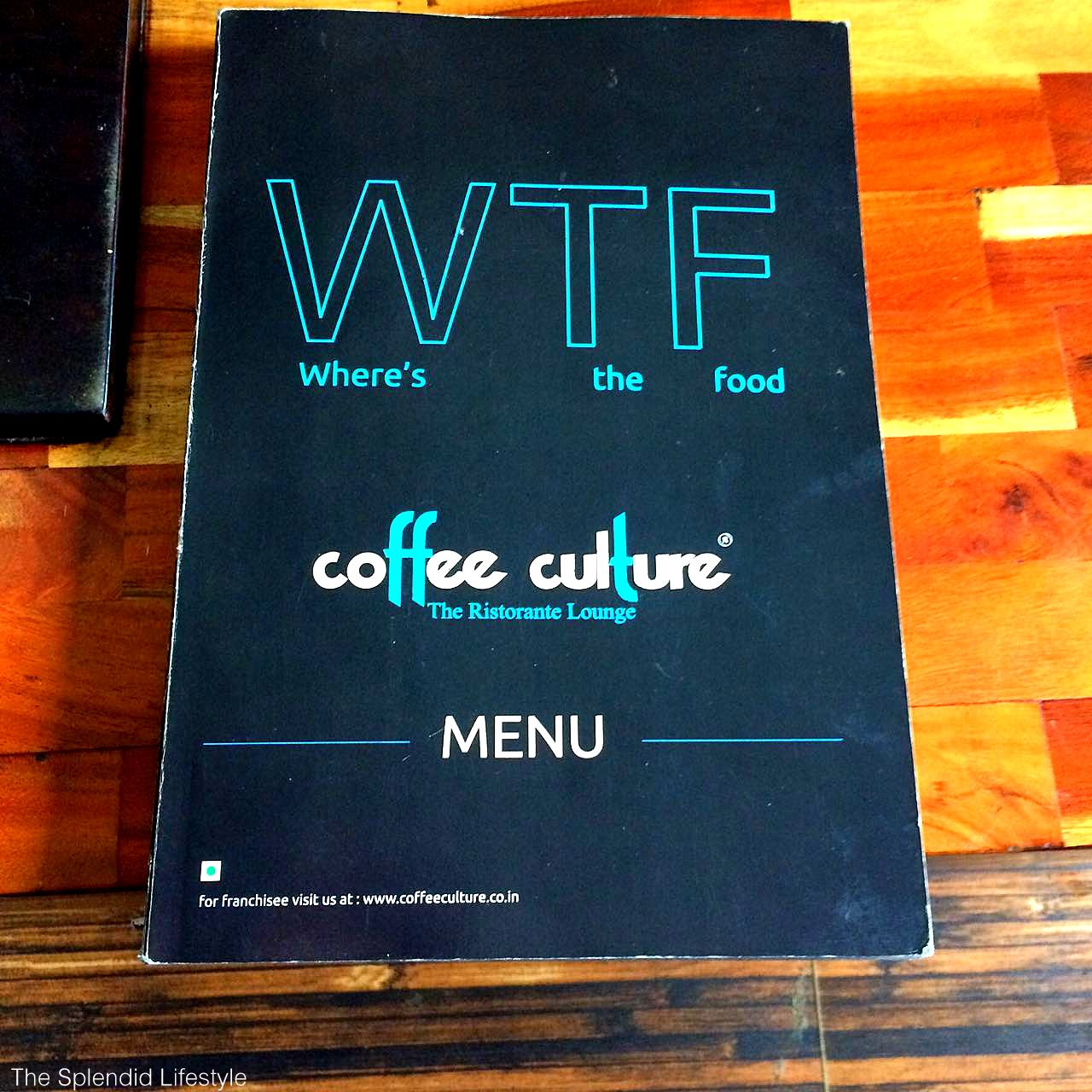 As mentioned Earlier, this place offers Mexican and Italian cuisine. They have a variety of Pizzas, pastas, sandwiches, mocktails, nachos, mexican wraps, burgers, shakes, desserts and sizzlers. We ordered Irish coffee, mojito and sweet martini.The menu out here is 100 percent pure Vegetarian.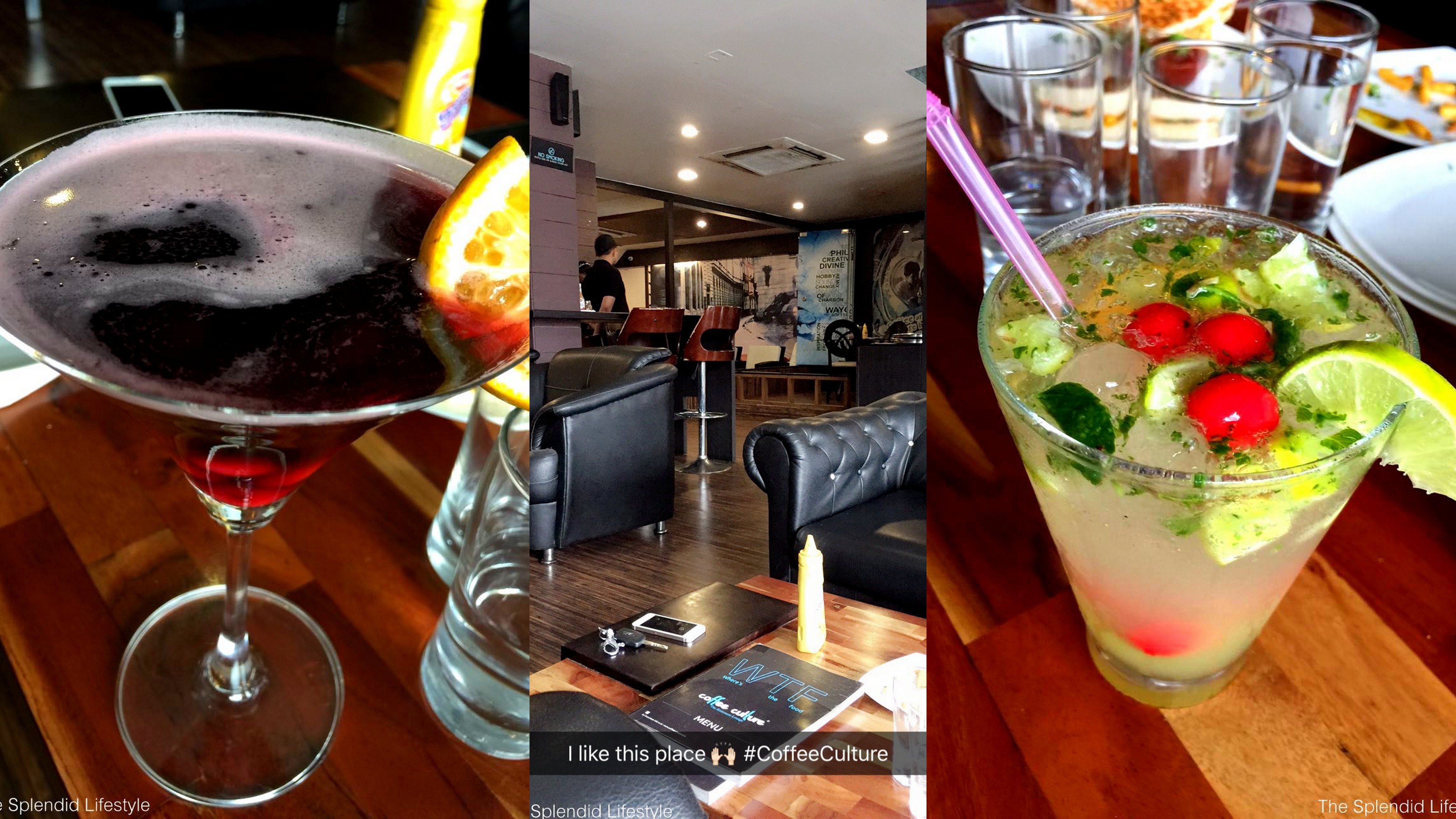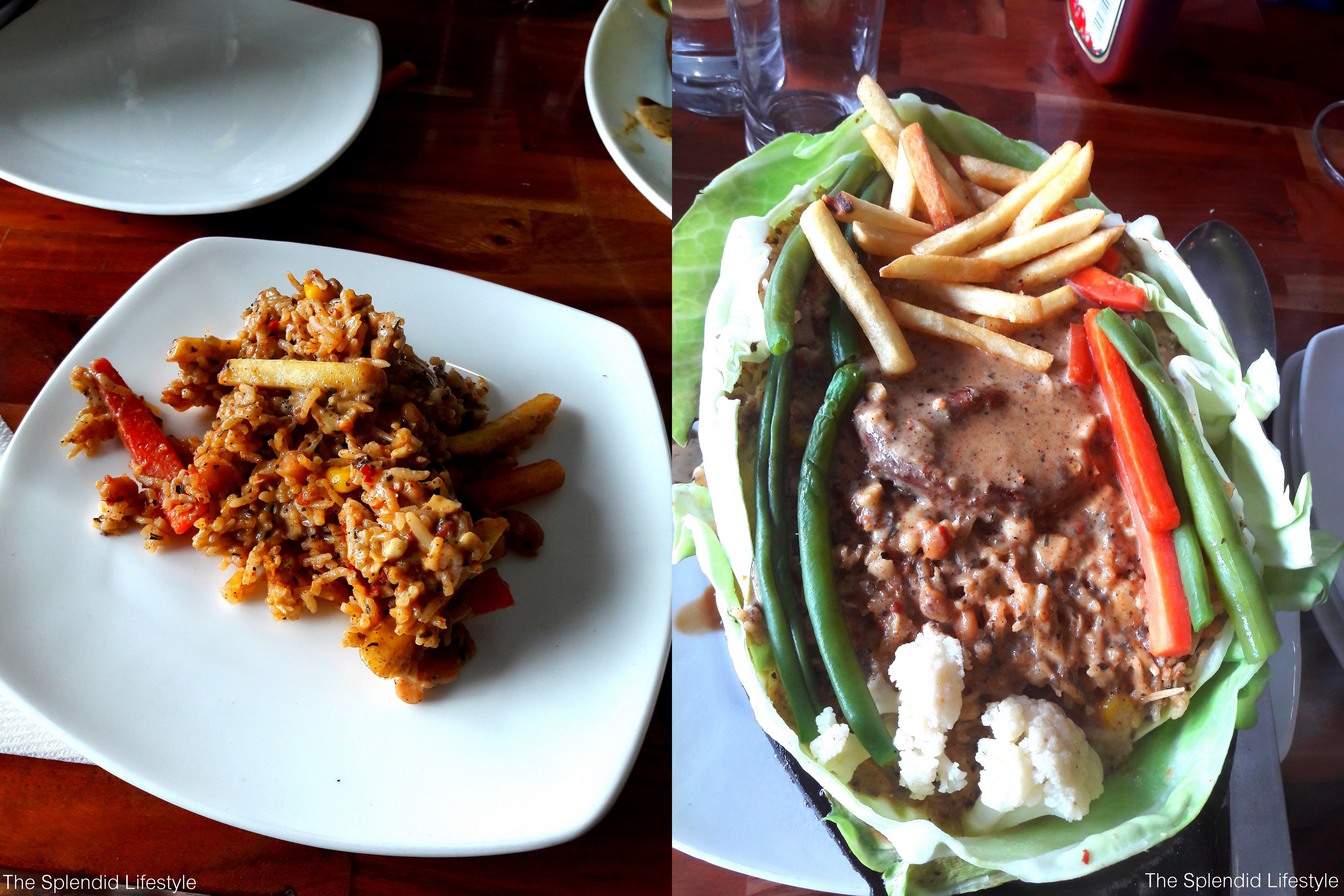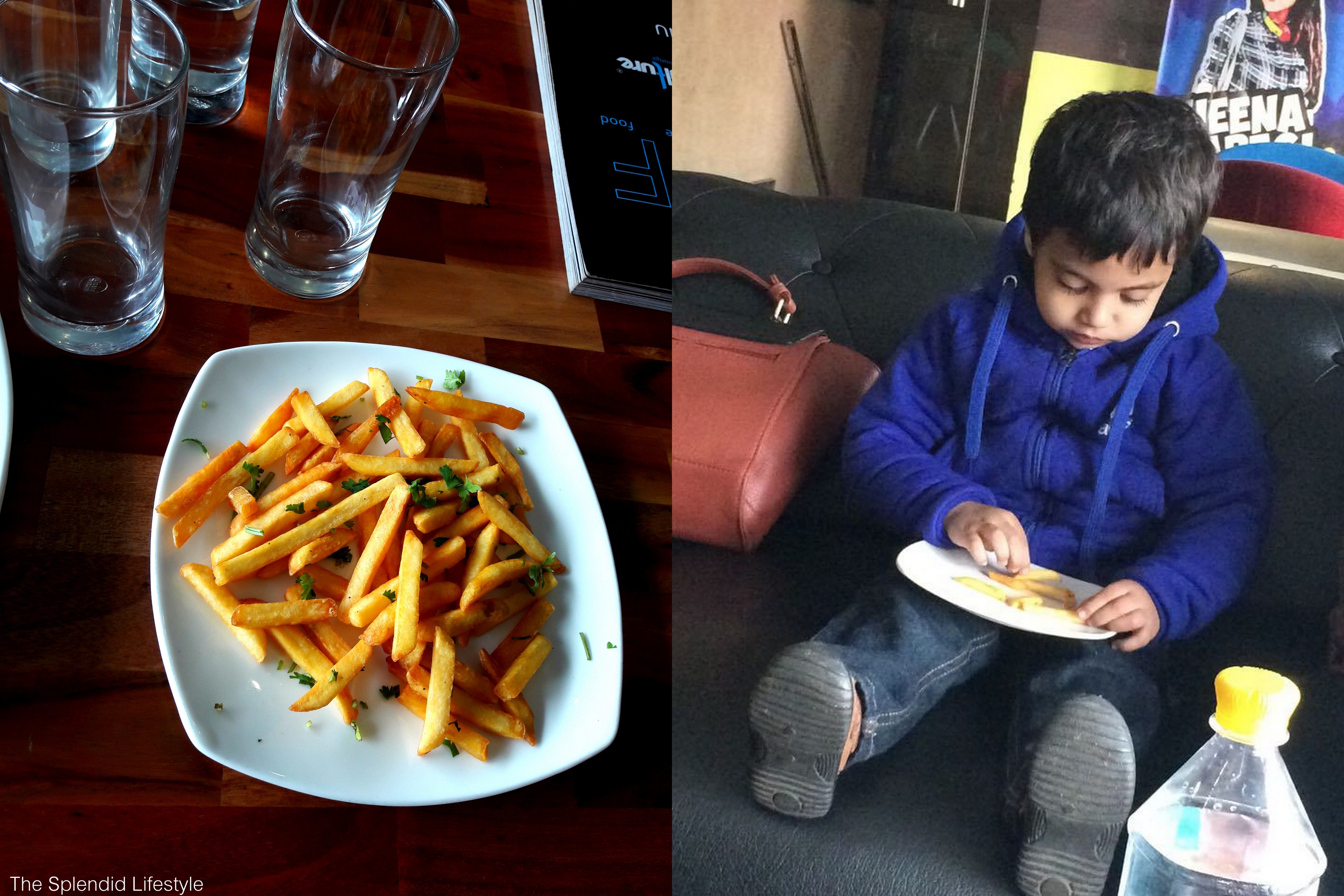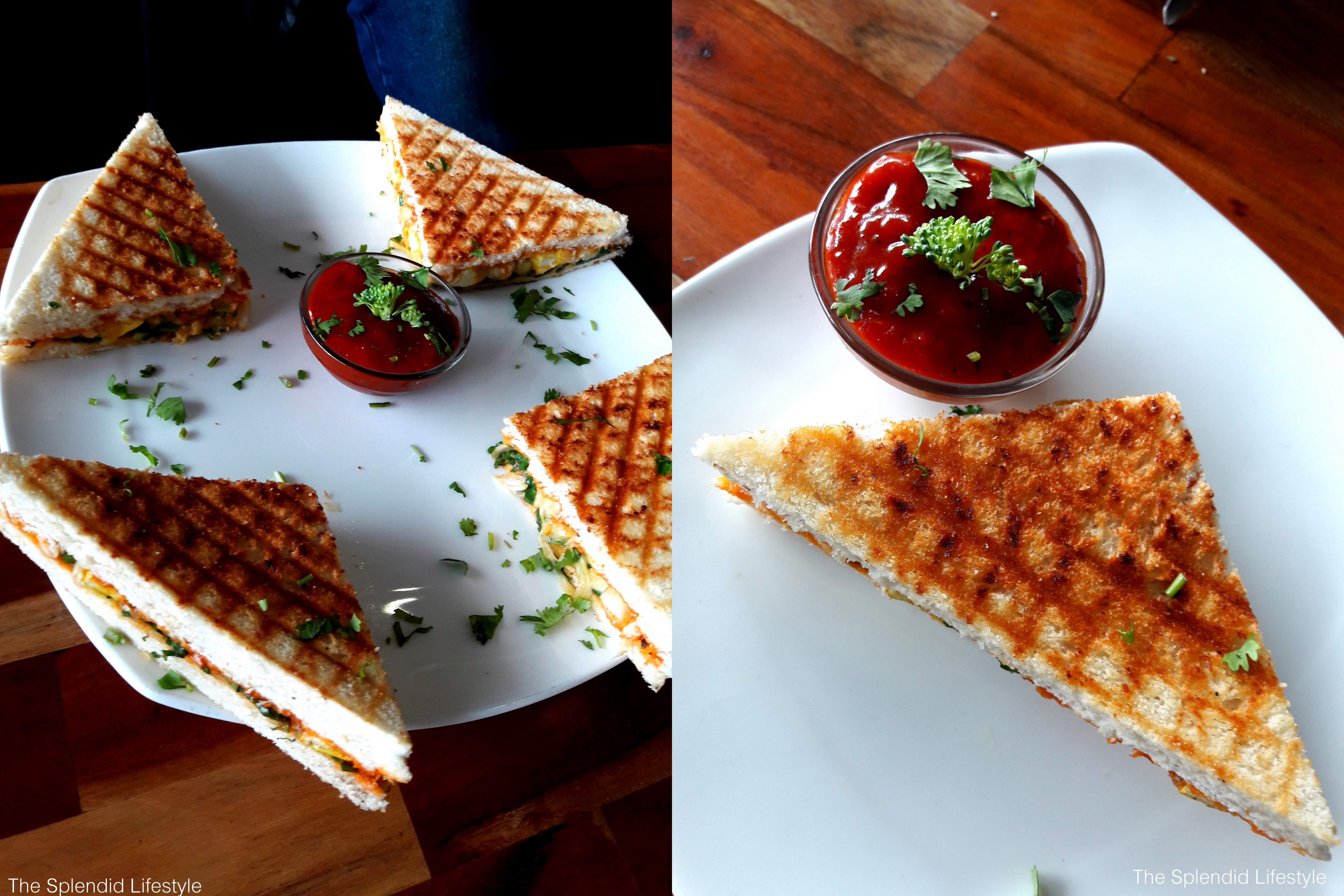 As we entered the place, we were welcomed by the tranquilizing aroma of coffee and some really peppy numbers playing in the background.The place seemed like just the perfect choice for a Sunday brunch.We ordered the Popeye paneer grill sandwich and mojito for my husband as he is a big fan of Paneer dishes. For myself, I ordered Mexican sizzler and Italian Shake. For our baby, we ordered the French fries.The average cost for two people falls under INR 1000 in most cases.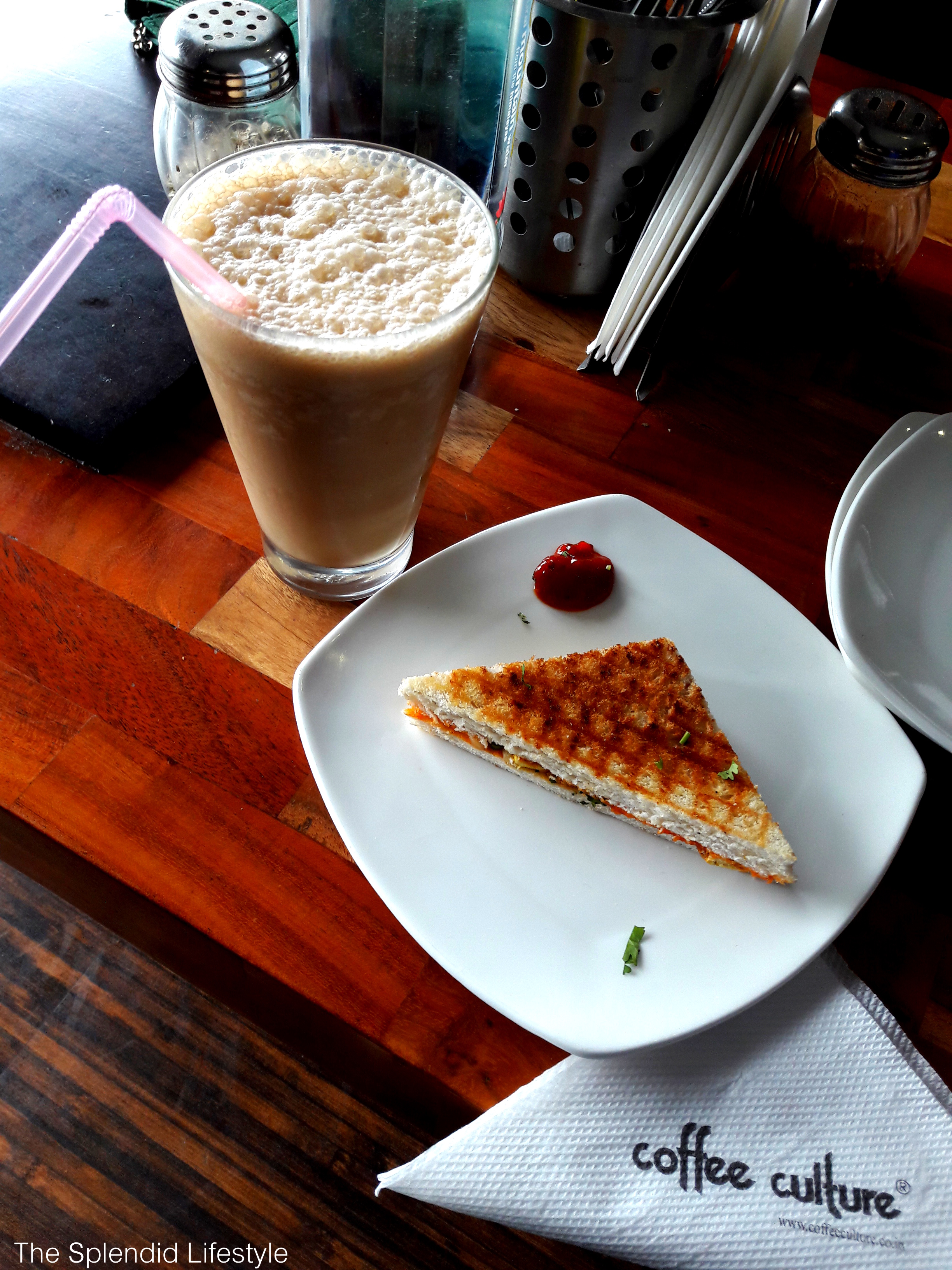 So, all in all, The Coffee Culture, is the only classy and cool coffee lounge in Lucknow which offer very good and varieties of vegetarian food.