Babies are blessings from God. They are full of purity and innocence. At the same time, they are delicate and fragile. Therefore, every mother wants to keep her baby protected and as comfortable as possible. Keeping babies away from harsh Chemicals is one way of protecting them. On this note, I shall share with you a detailed review of a wonderful product, the Mother Sparsh Water based baby Wipes.  (Mother Sparsh New Premium 99% Water Wipes)

There is no doubt in the fact that markets are flooded with lots of baby wipes so, you must know why Mother Sparsh Water based baby Wipes are superior to all the other brands of wipes available in India! First of all, a baby wipe is not merely a fabric dipped in liquid. A good wipe must gently clean your baby's skin while disinfecting and moisturising it. Any fabric that is not soft or any chemical that is too harsh can irritate your baby's delicate skin. Also, you want to minimize your little one's exposure to chemicals at such an early age, right? Here are some features of Mother Sparsh water based wipes for babies: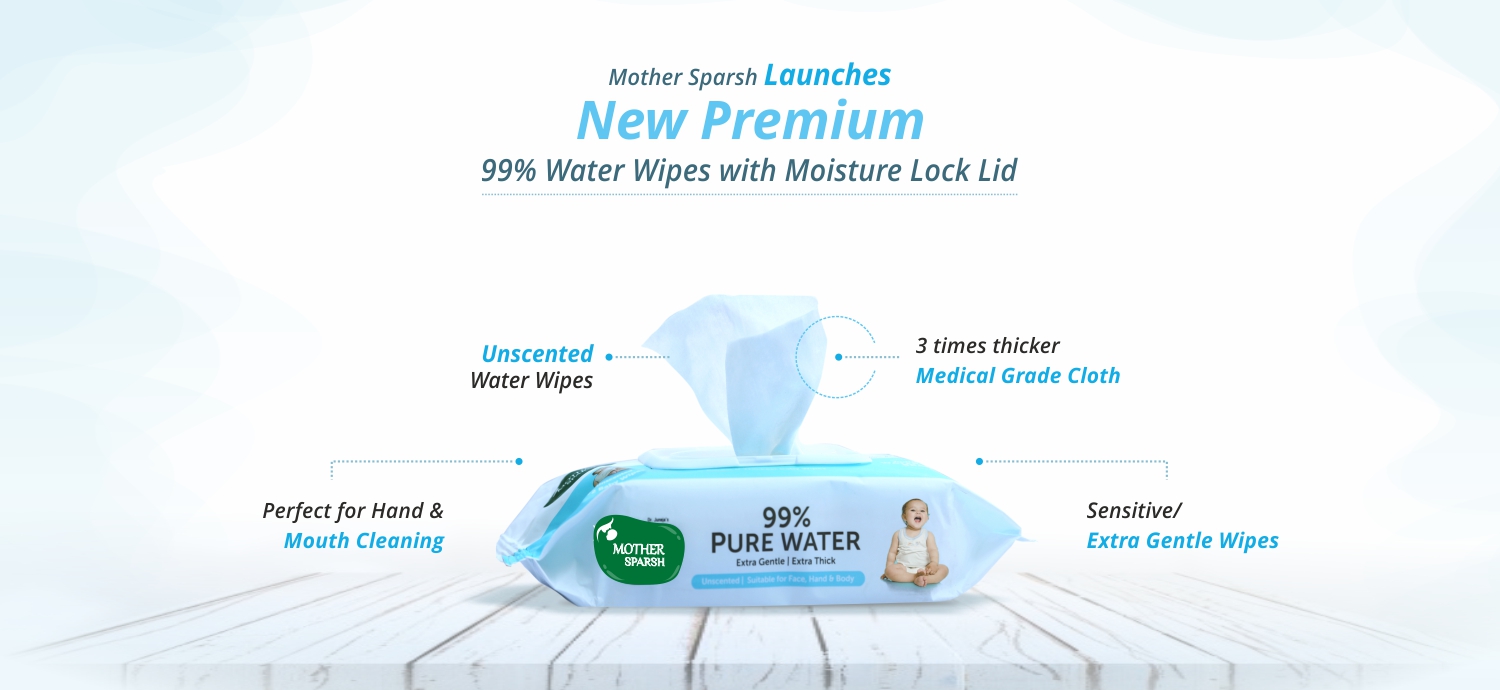 Extra gentle baby wipes that are especially designed for delicate skin of newborn babies
Mother Sparsh premium water based wipes are unscented and has moisture lock lid which keeps wipes fresh and soft for longer time.
99 Percent water content of these wet wipes makes these as good as using cotton and water to clean your baby's skin. No matter you use these wipes to clean your baby's bottom, face or hands you want to avoid harsh chemicals in all these areas. So, water based wet wipes is definitely a good idea.
These wipes are three times thicker than any ordinary baby wipes and help to cleaning baby well.

These wipes are Paraben free. As a result, you do not have to worry about any skin allergies developing on your baby's skin.
Free from Alcohol so, do not strip away moisture from your baby's skin
pH balanced, #UnscentedWaterWipes and hypoallergenic #SensitiveWipes
Made up of a medical grade, plant based fabric and are therefore, biodegradable: These wipes are very soft to touch, non-allergenic as well as non-reactive. The cherry on the top being, these do not pose a danger to the environment as well.Also, the fabric is three times thicker when compared to that of many other wet wipes that I have happened to use in the past.
Availability: These wet wipes are readily available on many online shopping websites.
Price: A pack of 80 wet wipes for INR 175 only, which is cheaper as compared to many other brands of baby wet wipes in India
Packaging: The packaging is easy to use as there is a plastic lid on the top of the pack that can be removed and then replaced after dispensing the wipe. It is important to replace the tape after each use to retain the moisture of the wet wipes. The pack maintains a perfect moisture lock.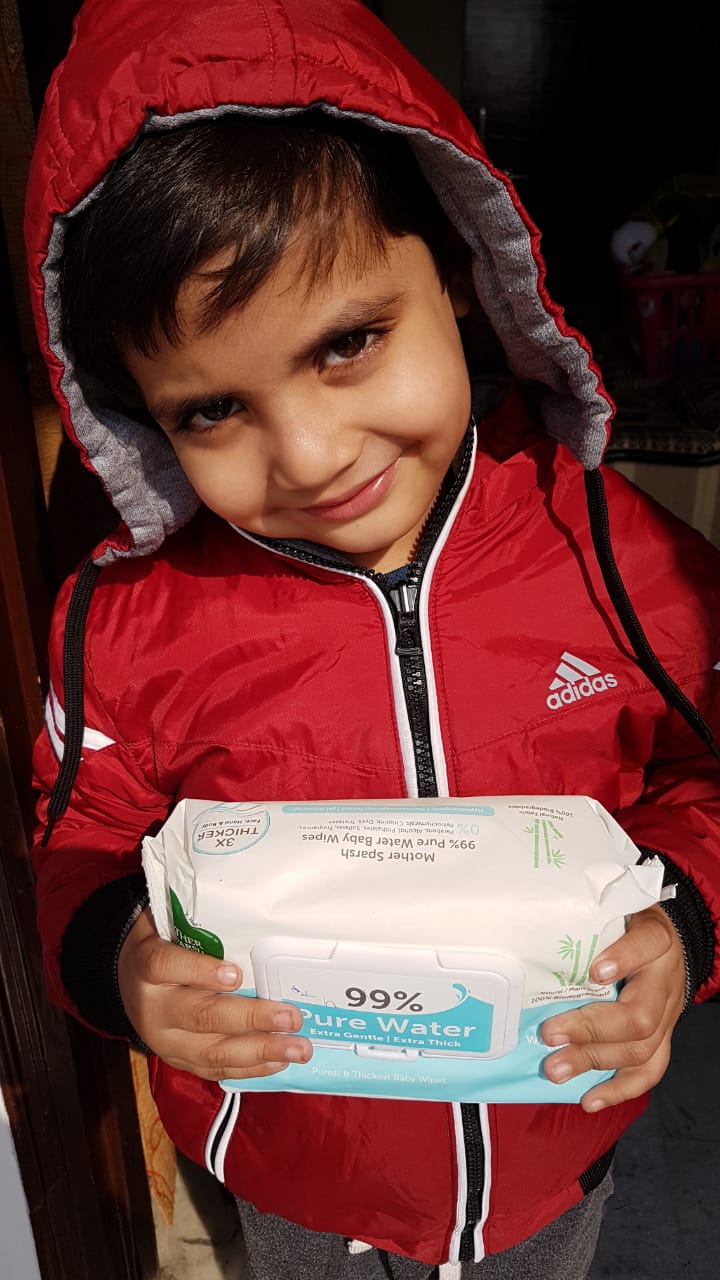 When can you use Mother sparsh water based wipes?
You can use these wipes to clean your baby's bottom after she or she poops.
These can be used for cleaning your baby's hands before meals in case you are on the go.
A quick clean up of hands and face after meals can be done with these wipes.
These can be used to wipe your baby's toys on the go or even at home.
I personally use these to remove my makeup at times and they work really well.
My final verdict is that Mother Sparsh water based wipes are great for newborns, toddlers and kids of all ages because of all the factors mentioned above.In fact, working women can use these to refresh their skin and for removing makeup whenever, they are not at home or are in a hurry. Basically, these wipes can take care of all the filth, be it: poop, sweat, food or dirt in a safe, gentle and effective manner.