Life is a blessing endowed upon us by god. Our bodies are the temples of our soul and it is our prime responsibility to keep our body healthy physically, mentally and spiritually. Nisarga cyclothon gives you an opportunity to take a step forward towards a healthier body and to contribute your little bit towards the children with different abilities.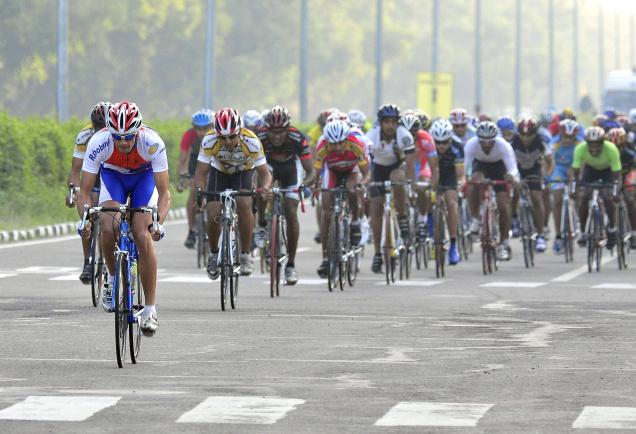 Nisarga cyclothon aims at donating it's earnings to the vulnerable section of differently abled kids who and need our support. As a society, it is our collective social responsibility to engage in making the world a better place for such persons with different abilities in the areas of Health, Education, Empowerment and Environment.
Nisarga Cyclothon
Event Details and Cyclothon Categories:
1) Future Champions Ride: 5KM – Rs. 500/- (Own Cycle) & Rs. 700/- (Rented Cycle).
2) Dream Ride: 10KM – Rs. 600/- (Own Cycle) & Rs. 800/- (Rented Cycle).
3) Champions Ride: 20KM – Rs. 700/- (Own Cycle) & Rs. 900/- (Rented Cycle).
4) Legends Ride: 30KM – Rs. 800/- (Own Cycle) & Rs. 1000/- (Rented Cycle).
All the people who participate will get Completion Certificate along with a Tee shirt, a participation  Medal, a smart Sling Bag, Refreshments as well as Mechanical & Medical Support on the event. Seasoned riders shall  be meeting you at the starting points in order to give you fine tips of bicycling without getting too tired and make this cyclothon, an ever so memorable experience of riding in group. Participate in this cyclothon and Inspire others towards taking a step towards healthier lifestyle, kind outlook and greener environment.
Book your slot now on Goeventz.com.
Benefits of buying from Goeventz
Trusted by thousands of event organizers and lakhs of customers
100% Secure payments using industry standard encryption
Govt of India Certified Startup
For more details, please contact at 9789884382 pr drop a mail at phyzinecontact@gmail.com