Pantene Pro-V Oil replacement is a great product for those who do not get much time for overnight oiling but want to get soft and smooth hair.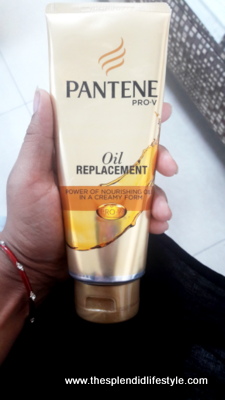 Pantene Pro -V Oil Replacement – Review and How To Use
 Product Claims:
This innovative product claims to tame the frizz and roughness in your hair.
This oil replacement product is enriched with ingredients that make the hair lock out humidity and leave hair manageable
Protects your hair against damage caused by over-styling and blow-dry
Long oiling hours will now be history!
The New Pantene Oil Replacement has Pro-V and goodness of oils; giving you 2X stronger hair hassle-free
Price:
INR 85 for 80 ml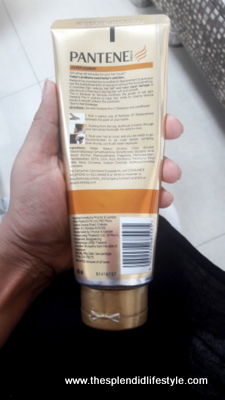 How to use
The New Pantene Oil Replacement puts an end to all the hassles of oiling. This product comes in a creamy, non-sticky formula.
This product needs to be applied after washing your hair with a shampoo and moisturizing with conditioner. This needs to be applied on damp hair along the length of hair and tips.
Do not apply on scalp.
You only need roughly a coin sized amount to coat the entire length of your hair. Do not use too much as too much of it it can weigh your hair down. Use after towel drying your hair while the hair is still damp.
There is no need to rinse this product out.
Occasion of use:
This product can be used before combing to avoid hair breakage.
Use it before styling your hair with blow-drying, pressing or any styling that involves use of heat and chemicals.
Use it before stepping out under the sun whether you are going to college. You may even use it before going to party to keep your tresses manageable and lustrous.
Use it before going to bed after a head wash to let your tresses absorb all the goodness of nourishing oil and Pro Vitamins.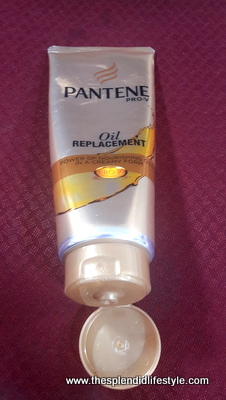 Packaging
The product comes in a Golden-coloured tube. The volume is 350 ml. The cap is flip open.
Fragrance and consistency
The product has a light texture and creamy consistency. The fragrance is very mild and lingering. It leaves your hair protected and pleasantly fragrant.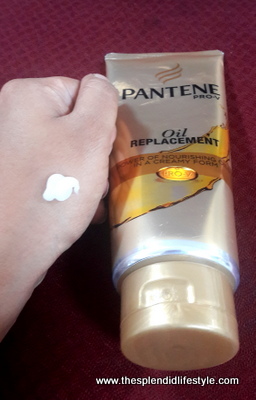 My Experience
The natural texture of my hair is wavy. I have an oily scalp but the length often tends to get dry and frizzy. I make it a point to oil my hair regularly. However, there are times when I do not find the time and energy for overnight oiling.
I keep on searching for products that can keep my hair well-nourished and manageable. A few days back I came across the Pantene Pro V oil replacement formula on my favorite site Nykaa.com. This one clicked to me because of many good user reviews, affordable price and my good experience with previous Pantene products.
Use it as per the instruction and once your hair are dry, they will be lustrous to look at and very smooth to touch. After using this product, you can be cent percent sure that your hair is well protected from all kinds of environmental and styling damage.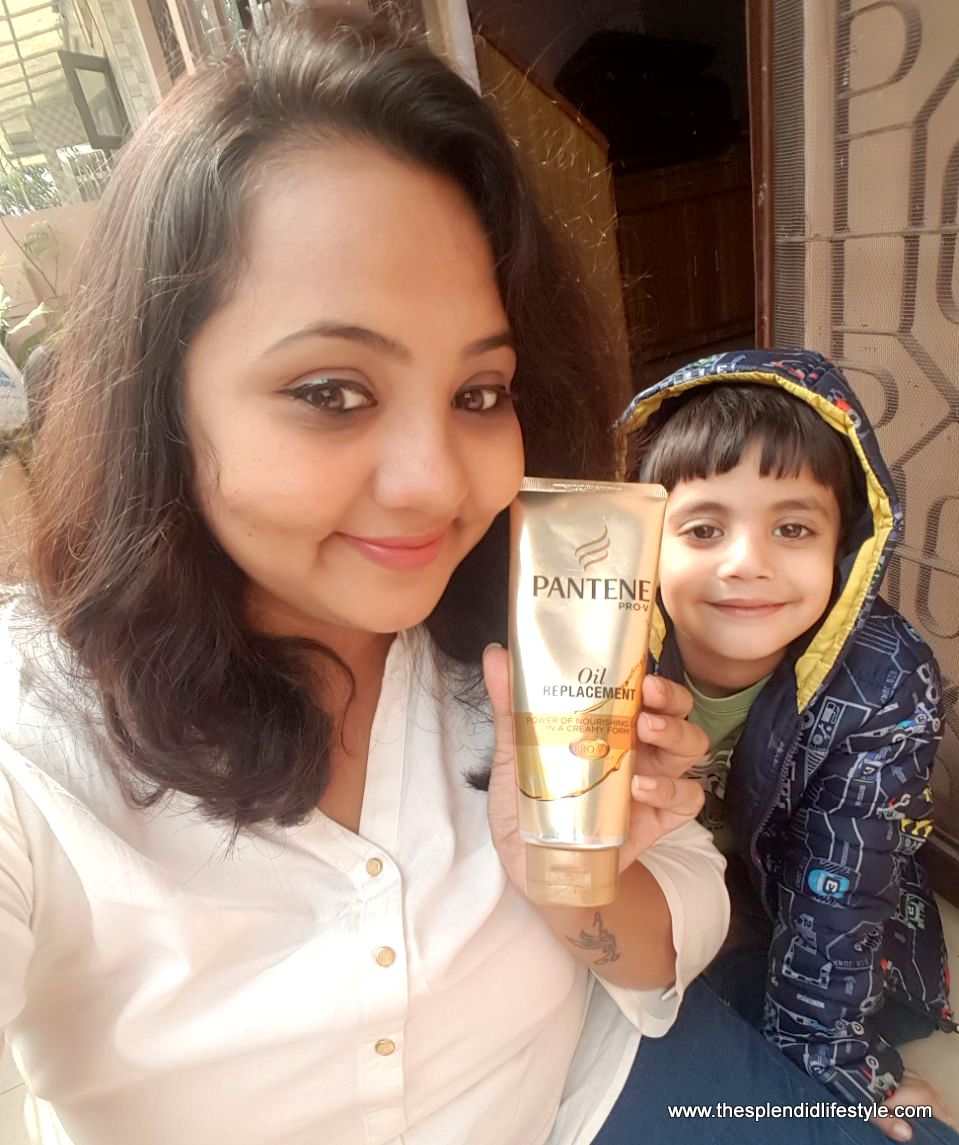 The various variants of this product available are:
Smooth & Silky Oil Replacement
Anti-Hair Fall Oil Replacement
Classic Care Oil Replacement
Coloured Hair Repair Oil Replacement
Nature Fusion Oil Replacement
Milky Damage Repair Oil Replacement
Sheer Volume Oil Replacement
Moisture Renewal Oil Replacement
Pros
Easy to apply
Contains pro Vitamins and nourishing oils
Non sticky
Pleasant fragrance
Protects hair from heat and chemicals
It is a leave in product making the usage hassle free
Controls frizz and makes hair stronger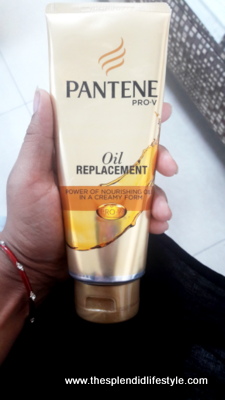 Cons
If too much quantity is used, it might make hair limp.
All in all, I am very satisfied with this product and feel that it justifies its cost more than enough.