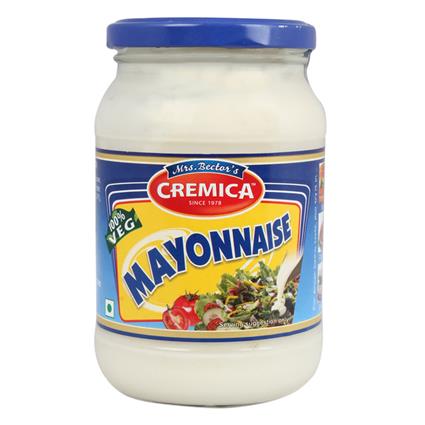 One ingredient that's always in my fridge, has to be Mayonnaise. Whenever I have a hankering for a light snack or when I'm craving something yum in the middle of the night, Mayonnaise is what I turn to. From the last couple years, I've been stocking my fridge with this particular band of Mayonnaise, Cremica Mayonnaise.
Now, vegan or vegetarian people can also enjoy the rich flavor of mayo since they provide eggless Mayonnaise and it tastes just as great. So today, I'm going to share with you, my experience with it and how I like to use it.
Product Review: Cremica Mayonnaise
Things that go into making this
Edible vegetable oil, water, liquid glucose, milk solids, sugar, edible common salt, mustard powder.
Price
INR 82 for 300 gm or INR 135 for 450 gm.
How to use it?
You can use this amazing ingredient to make a ton of yummy recipes. You can use it as a salad dressing, or a sandwich spread or turns it into a pizza spread. There are a lot of possibilities with this thing. Today, I'm going to share a very basic recipe here, to get you started on how to use this amazing ingredient.
We'll be making coleslaw and then a light sandwich.
Recipe of Sandwich using Cremica Mayonnaise
Ingredients
Shredded vegetables (cabbage, carrots)
Thinly vertically sliced cucumber
Salt & pepper
Oregano (optional)
Cremica Mayonnaise
Method
Just mix all the ingredients except the cucumber up nicely and your coleslaw is ready.
Now for the sandwich, cut the crusts off, lay the cucumber slices, and generously spread the coleslaw mix. Cover it up with another slice of bread and you're done. Now, you can grill this on both sides for a minute or so or go raw. This is delicious either way.
Availability
It can be easily bought at any local grocery store or online on Amazon.