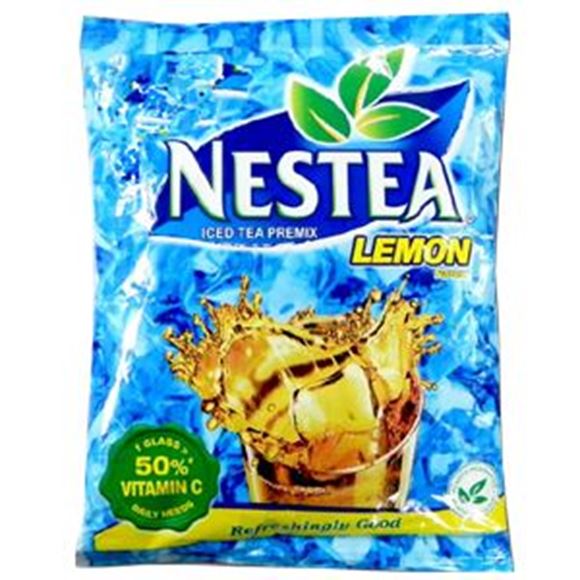 I still remember, when I was in school, during the summers, I would come home all sweaty, messy and exhausted. The first thing that I would do is make myself a chilled Nestea Iced Tea. It would instantly lift me up. Everybody in our family used to love it. So today, I'm going to talk more about this Magic Drink for those days when you feel like there's nothing that can cool you down.
Review – Nestea Iced Tea – Lemon
Ingredients
First things first, let's talk about the ingredients that go into the Nestea Iced Tea. Available in Lemon flavor and lemon & mint flavor, the Nestea Iced Tea contains high fructose corn syrup, citric acid, phosphoric acid, caramel color and a bunch of some other preservatives.
Price
INR 140 for 400 g
How to make it?
Now making yourself, a glass of Nestea Iced Tea is a child's play. Literally no efforts go into making it, which makes it the perfect drink when you're tired. All you need to make this amazing drink is some cold water, a shaker or a glass, whatever you prefer, some ice cubes and of course the Nestea Iced Tea.
Pour a glass of cold water in a shaker; add two tablespoons of Nestea Iced Tea powder and some ice cubes. Now shake it up for about 30 seconds and the perfect Nestea Iced Tea is ready to be chugged upon. I absolutely love how it turns out frothy when make it in a shaker.
Available at:
Nestea Ice Tea – Lemon is easily available at Super Markets like Big Bazaar, Reliance Mart, More etc and you can even buy online at reliance fresh direct
This drink is perfect to serve your guests. This will instantly cool them down and definitely impress everyone. So yes, do this this drink a try and discover a new way to beat the heat this summer.