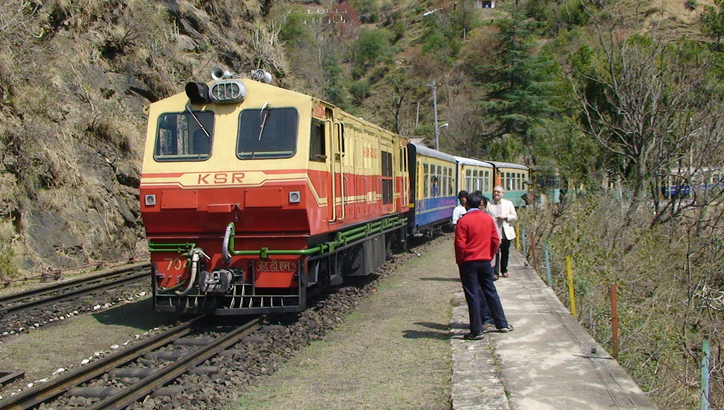 Shimla toy train has been announced has UNESCO world heritage. There are only 3 places where you can enjoy the toy train rides. Shimla, Ooty or Darjeeling. The reason why it's called toy train is because it's a narrow gauge railway.
I have tried both the 3 routes and I loved Shimla the most. It's not just because of the view's that we get, but also because of it's 102 tunnels and 864 old bridges.
The tickets price are really low. First class tickets are for INR 305 while for chair car, it's 255. We booked the first class tickets. We got complimentary water bottles, tea, breakfast. It took around 7 hours for us to reach Shimla from Kalka.
The speed of the train is slow and therefore, gives you enough time to enjoy the views. Not just this, but you if you are a photography lover, you will get lots of views to capture in your camera.
Though we are a fan of road trips, but this was a new experience. I would prefer you must try and experience the toy train ride. It is blissful and gives you quality time to spend en route Shimla.