With the Wedding season, just around the corner, I am pretty sure, This post would be Welcomed by all of you.Saree is an elegant attire and all Indian Women wear Saree, at functions.So, it is important, that you keep these little tips in mind while choosing a Saree for your body-type.
Tips to wear Saree for Women with different body types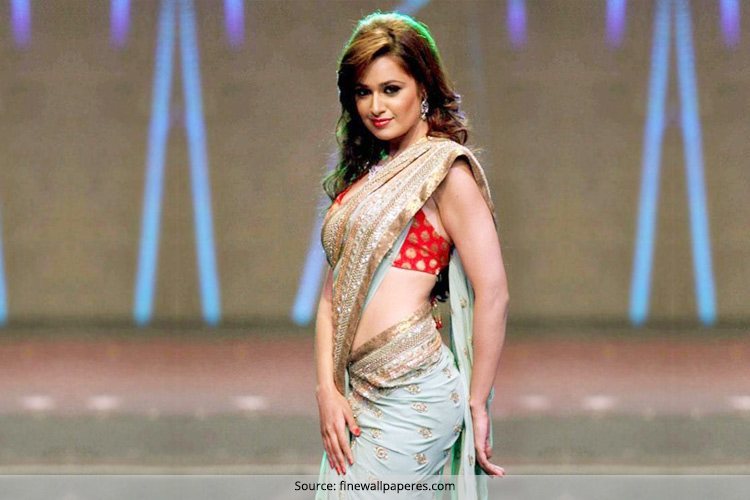 If your body type is slim and slender and you are afraid that you would look too petite in a Saree, it is best to go for fluffy fabrics like Cotton and Tissue. Also, go for Blouse in a color other than that of Saree, in order to break the monotony of the the outfit. A single hue throughout would make you look smaller! Lighter colors and Heavy embroidery would suit you the most.
For Shorter women, who want to create an illusion of a taller frame, it is best to go for smaller prints, sleek borders and small motifs.Go for darker shades.
Short Women should not go for too heavy embroideries especially Meshwork of Zaree.
For a neat appearance, do not use bigger pins for draping your saree on the shoulder. Go for regular sized pins.
Wear a petticoat of proper length.Make sure, your legs are not visible. Also, avoid wearing flared petticoats as this would ruin the look and fall of your Saree.
Tips To Wear Saree For Women With Different Body Types
Georgette fabrics and Chiffon, both are figure hugging and a good choice for heavy body frames to create a slimming effect. Also, a seeda pallu  would be the best be for Pear shaped bodies.
Apple body-times should go for Silk Sarees and wear your Saree a little higher up the waist to hide your problem areas.
Keep a watch on the number of pleats.Too many pleats make your bottom look heavier.