In Kanpur, there is good number of restaurants that serves traditional and international food in a special dining experience. The chefs of these hotels are an instant hit among its long list of esteemed existing and potential customers.
Here are the top 10 restaurants in Kanpur: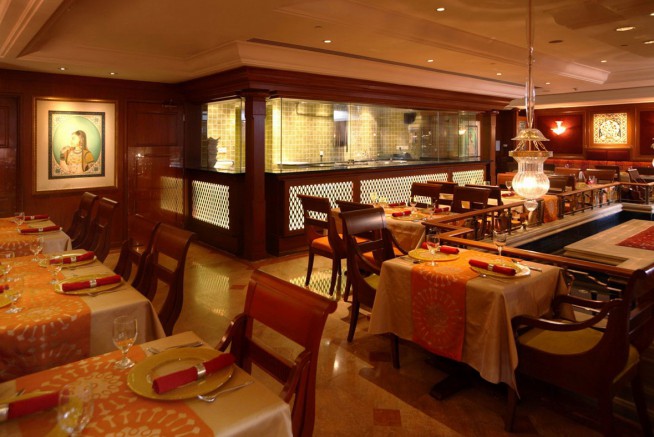 Anaichas is an instant hit among the Hotelier & Caterer segment of Kanpur. On the other hand, among its old and new customers, this restaurant is a runaway hit.
Antarang comes with the ambiance and service that is really very cool with great food.
Cavalry Lounge is a specious restaurant that is popularly known for its food, comfort and hospitality at its best for guests with a lot of perfection.
Chin mi, Rave 3 is the most sought after restaurant in the city of Kanpur for Chinese food served with best hospitality services.
Dhuaan, Status Club is a great place for good food with family members, friends and colleagues.
Little Chef is the right place for relishing Indian, continental and Italian food with fine dining experience with family and friends.
Mehfil comes with great food and good ambience of a star restaurant with reasonable and affordable bill that suits your day out budget.
Terrazza Bar is known for its food, drink, music and many more that gives apt comfort and convenience for its guests and visitors.
The deck, Landmark Towers is a restaurant with regular guest and visitors who prefer to visit again and again.
Cawnpore 1857, Landmark Towers is a popular and most sought after restaurant in the city of Kanpur. It provides unique dining experience with authentic and continental food.
The restaurants of Kanpur are well-appointed with experienced chefs and kitchen staffs. The service staffs and executives ensure that each and every customer has a great time with food.