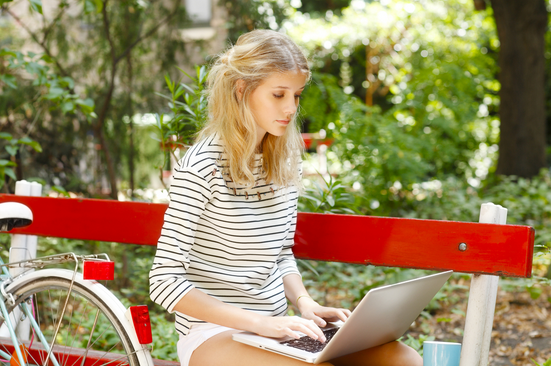 In this world of websites, there are a lot of people who see blogging as a source of income. If it is so, then they must write uniquely and give copyright or watermark free images to make the blog more engaging. As a result, there comes into existence a few sites who would charge you to give you copyright.
Basically, as a blogger, you can't buy all the images that are to be used for your blog. You must search for some sources which provide photos which have no rights or copyright over them and can be considered as public right images.
Here is a list of top 10 copyright free image source for your blog:
Free Digital Photos:
It is a source of free images which have no copyright over it. They will let you search as well as download the images and also let you use them in your blogs. Whether it is business purpose or educational or private, you can find many categorized and searchable and also downloadable pictures for your blog.
Free Images:
This is a large site, but a bit slower in its process of downloading. This site contains 3.5 million pictures, categorized and searchable. Again, there is a negative process like it takes much time in downloading.
Free Range Stock:
If you want free high quality images then just have a free sign up process with the site and start downloading.
Free Photos Bank:
You can download a variety of pictures from there without even logging in.
ImageFree:
The registered users are able to download both free as well as paid images.
IM Free:
It will let you use its images for commercial purposes.
Morguefile:
This site contains free images that are shared by some photographers.
Pixaby:
You can download, copy and also modify the images.
PDC:
This public domain picture will let you use its images on your blog for free.
Bigfoto:
This is a royalty free sites that will let you use its pictures for free and they are also watermark free.
image credit – Country to Canberra